Airtel offered Free Data to its postpaid customers last month to celebrate "Fastest network in India" with a maximum of 10GB 4G data every month for 3 months and we had covered the same in our blog. You can read more on that here Airtel Surprises.
Today they have extended the same offer for one more month and you can verify the same through My Airtel App. Once you open the app a banner is displayed which reads "Now Enjoy Free Data Surprise For 1 More Month"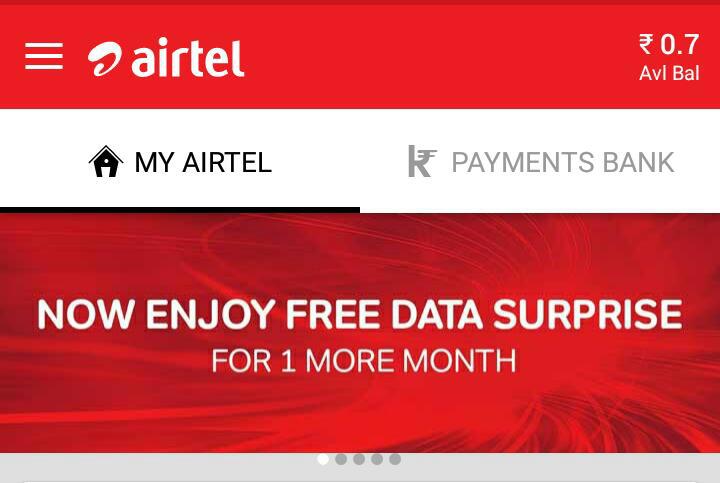 What do you get in the offer?
Airtel Suprise Data(3G/4G) for 4 months. 
Earlier it was 3 months
Offer extended by 1 more month
10GB data every month, totally 40GB data for 4months (earlier 30GB for 3 months)
Postpaid users can check their updated data balance
Airtel recently revamped prepaid tariff and launched Rs.399 plan which offers 1GB/day for 70days for Prepaid users. They might have extended Airtel Suprises offer to prevent Postpaid customers from moving to Prepaid and also Jio's competitive tariff is also one of the reason.
*The amount of free data varies from user to user
You are reading this news first on our website.
Like and Share if you found this post helpful