Fake and counterfeit products have been always in the market for a long time replicating the genuine products.  Consumers often get fooled or get cheated by many clones of products circulating around.
The last thing a consumer would want when buying something online or offline is getting a fake product instead of the original one.  It is not that easy to identify a fake product, be it smartphones or any other product. But it is not the same anymore.
What if I told you that there is an app that can detect fake products? Yes. you heard it right. An app can do this. Let us see how more on the same in this article.
LetsVerify App:
LetsVerify App, launched in Aug 2016, is a brand protection solution based on secure Smart Labels which empowers
end 
consumers 
to check the product's authenticity using smartphones. ThinkCurve is the company behind this app.
How does this work?
A smart label is pasted on the product or packaging(it cannot be reused).
Then the manufacturer applies the label to the product.
Now when the product reaches the customer, he/she can scan the label to find out if the product is genuine or fake.
The scanned data is stored in the cloud.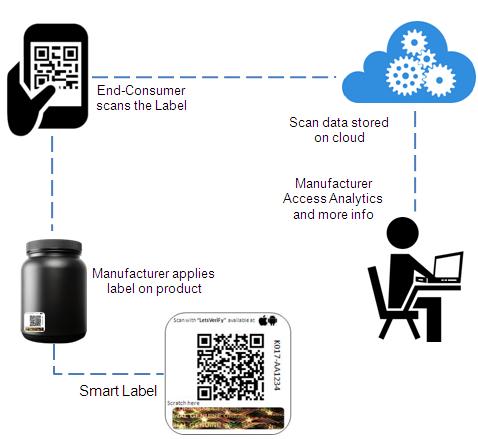 The app is witnessing a high growth in popularity amongst customers and manufacturers in India. LetsVeriFy is at present very popular among people who buy protein supplements and sports equipment.
On the manufacturer's side, this revolution is also being welcomed by companies in the verticals like FMCG, electrical and electronics, fashion, automobiles, cosmetics etc.
Yogesh Sharma
,
 Co-Founder & CEO, 
ThinkCurve
 said, 
Our m

arket

s are 

flooded with imitations that 

look uncannily similar to popular brand name, but with

 the 

technology used in 

LetsVeriFy

, 

brand loyal 

and brand conscious customers will 

be able to 

differentiate 

the real thing from the fake

 with so much 

ease

. We're 

encouraging

 

all manufacturers and retailers to come

 on board to protect themselves and 

their customers."

 
Download the App from this link