It is annoying to see a message that says 'Insufficient Storage' whenever you try to install an application or consume multimedia. Google aims to fix that issue with its new application called 'Files Go'. It is currently being tested by Google on the Play Store(Unreleased)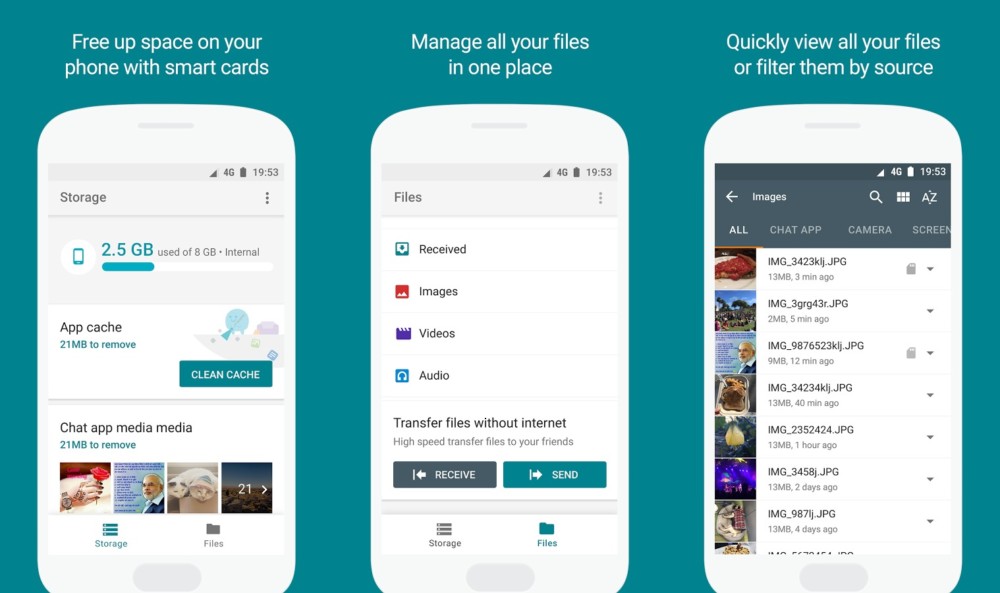 Image Source: Android Authority
Features of 'Files Go':
This application has a minimalist design with cards suggesting what can be deleted to free up space on your smartphone. The cards get dismissed when you swipe away. It then shows up again when the app is reopened.
On opening up the application, you will find an option to clear App cache right away. It is then followed by other options like
Unused Files
Large Files
Downloaded Files
'App Name' Media
Duplicate Files.
The 'Files' tab gives access to the following
Downloads
Received Files
Images
Videos
Audio
Documents.
The application also allows you to transfer files from/to one smartphone to another securely without Internet.