Every Marvel fan would obviously know about Tesseract which is also called as Cube. If you didn't know what Tesseract is, you probably aren't a Marvel Fan. Tesseract is an Infinity Stone owned by Odin and it is now stored in Asgard. It is featured in Captain America, First Avengers, and Second Avengers.
What if I told you there is a custom made PC of Tesseract? Yes, you heard it right.
FOX MY BOX a well-known company who re-creates aesthetic design of consumer electronics and give them a fresh coat of paint in collaboration with XRIG has made it a dream come true for Marvel fans. They have built a custom Tesseract Gaming PC with a top of the line specifications that every gamer would appreciate.
The process of building Tesseract:
The whole process of building Tesseract was quite challenging for the company. Let me break it into a step by step process
Initially, a layer of primer was enforced on to the metallic underlying layer of the cube. This step was carried out in order to provide assistance in the adherence so that more and more layers of paint can be imposed.
Then the process was proceeded by the inclusion of the base epidermis which consists of glow in the dark which is a semi transparent shade.
Then there was an addition of photo chromic paint which is basically a black color shade.
Here is an interesting part about the color used in Tesseract
With the photo chromic nature, the shade changes its color from black whenever exposed to a temperature around 40 degrees Celsius. When exposed to suitable temperate the color grows into transparent.
The whole process was a majestic sight and indeed will give maximal contentment to the passionate gamers.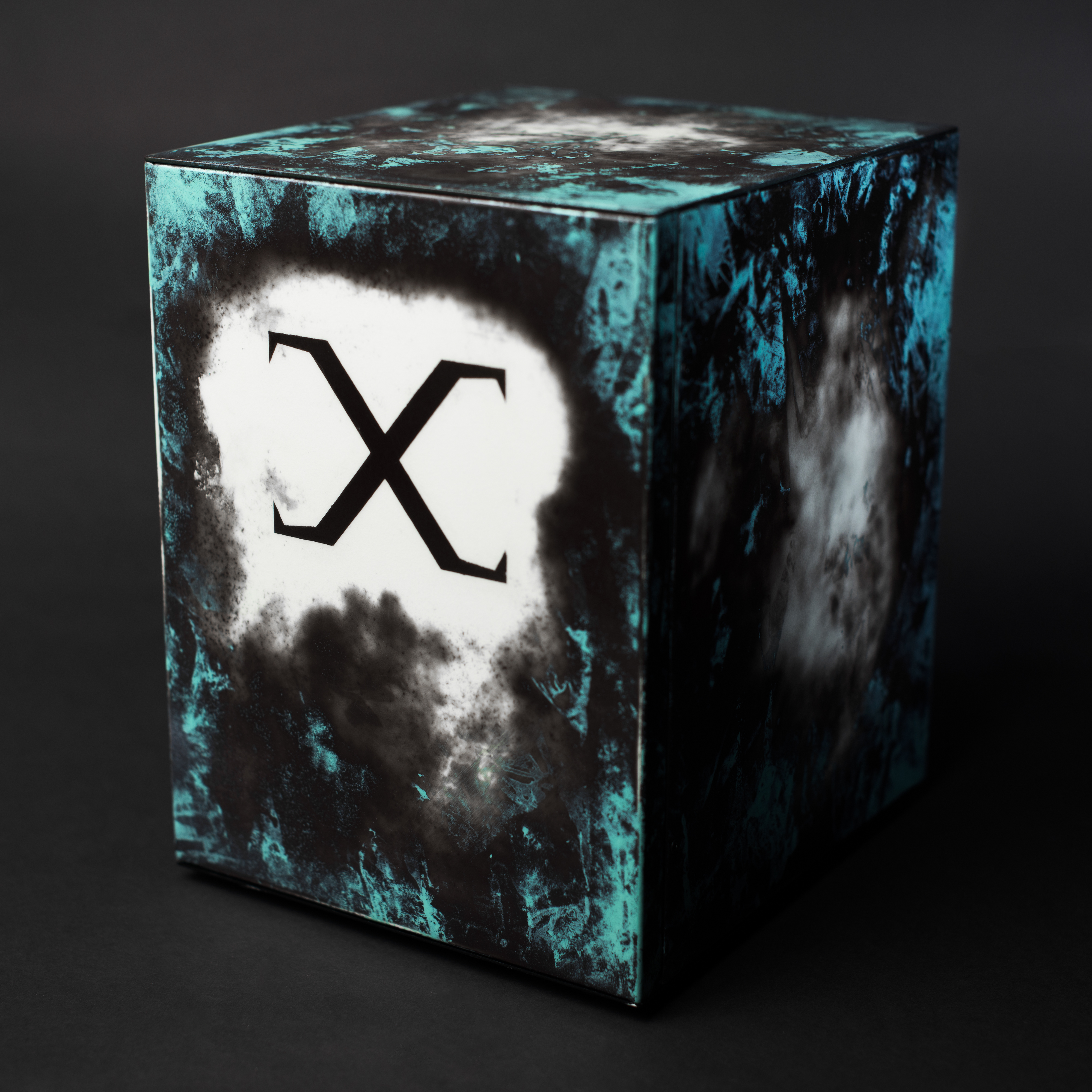 Specifications of Tesseract:
Dimensions: 27 x 20 x 22.4 cm
RAM: 32 GB of DDR4 RAM
Processor: Intel Core i7 7700K
Graphics: NVIDIA GTX 1080 with 8 GB of DDR5X memory
Storage: 2 TB Hard-Disk

512 GB SSD for lightning fast boot and load times

Cooling duties are handled by a Noctua Cooler and fan running up to 3000RPM which is specially imported from Germany.
Some more pictures of Tesseract
Availablity and Pricing:
It is a custom made gaming machine and is made to order. The pricing is quoted on demand.
Love Tesseract? Will this be your next purchase? Let us know in the comments below.