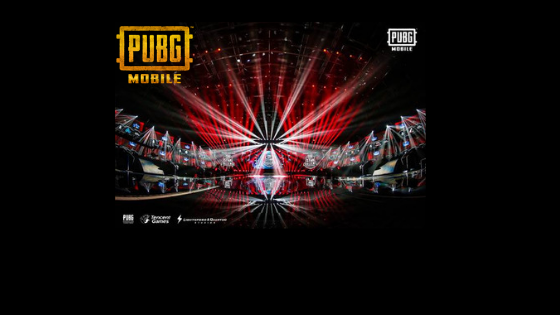 PUBG Mobile is one of the popular and addictive games in the Mobile segment. Thanks to its addictive gameplay, many users are hooked to the popular game. The company has also held tournaments, competitions for the users in the past. In the same lines, currently, PUBG Mobile Star Challenge Global Finals is ongoing at Dubai. The PUBG MOBILE STAR CHALLENGE Global Finals 2018 (PMSC Global Finals 2018) tournaments hosted by Tencent Games and PUBG Corporation (PUBG Corp.) and sponsored by Samsung Galaxy Note9, announced today the exciting completion of day one of the three-day event and various player base milestones.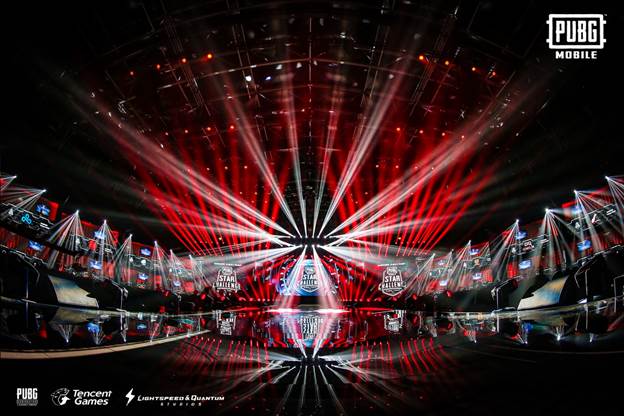 The PMSC Global Finals 2018 began on November 29 and continue through December 1 at the Festival Arena in central Dubai.
Indian Team:
In the PUBG Mobile Star Challenge Global Finals, 2018, The Terrifying Nightmares (The Terror) are representing India at this global event. A squad of 4 friends- Sakriya Puri, Anand Puri, Mehul Dey and Amit Sharma who won the PUBG MOBILE Campus Championship held in India will battle against global giants.
The Finalists:
The teams in the PUBG Mobile Star Challenge Global Finals 2018 consist of the following teams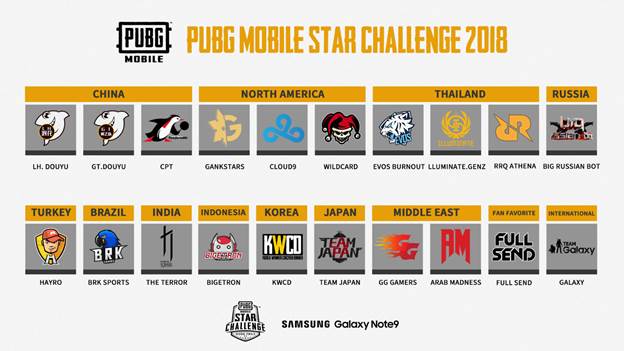 Final Scores on Day 1:
In Day 1 match, RRQ Athena from Indonesia won chicken dinner and got 33 kills, which is the top ranking so far.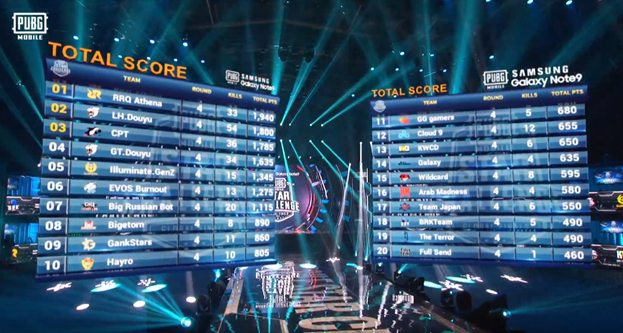 Vincent Wang, General Manager of Global Publishing Center, Tencent Games said,
"The action and attendance on the first day of PMSC Global Finals 2018 set us on an exciting journey to witness the rise of global champions. We are extremely pleased by the fan turnout and look forward to celebrating with the champions soon. The success of PUBG MOBILE proves both development prowess and publishing capabilities. And these attributes have allowed us to thrive in the ultra-competitive mobile games market. PUBG Mobile has become an award-winning game that's experienced rapid growth to reach more than 30 million daily active players. We look forward to expanding our impact even further through cross-promotion with companies outside of the gaming industry."
About PUBG:
PUBG MOBILE has enjoyed unprecedented success since its launch; It reached more than 100 million registered users in just four months, excluding China. In the spring of 2018, it reached the top of the gaming charts in 105 countries and regions within only a week. And today, PUBG MOBILE claimed to exceed 30 million daily active users and 200 million downloads in 8 months. According to App Annie, PUBG MOBILE has the second highest monthly active user count among all mobile games in Q3 2018 (excluding China).