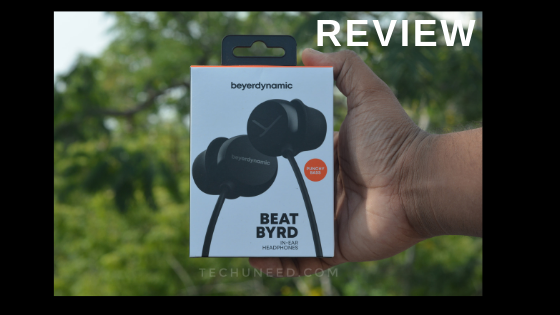 The earphones and headphones market in India is flooded with various options and it becomes difficult for users to select a right earphone or headphone. There are many choices in every price segment suiting the needs of the consumer. Beyerdynamic is one such brand which makes great audio products at affordable prices. It is a German based brand which has launched its latest product in India recently. Beyerdynamic Beat BYRD is the latest in-ear earphone from the company and this article is the Beyerdynamic Beat BYRD Review.
We have tested the earphone extensively and here is what we feel about the earphone.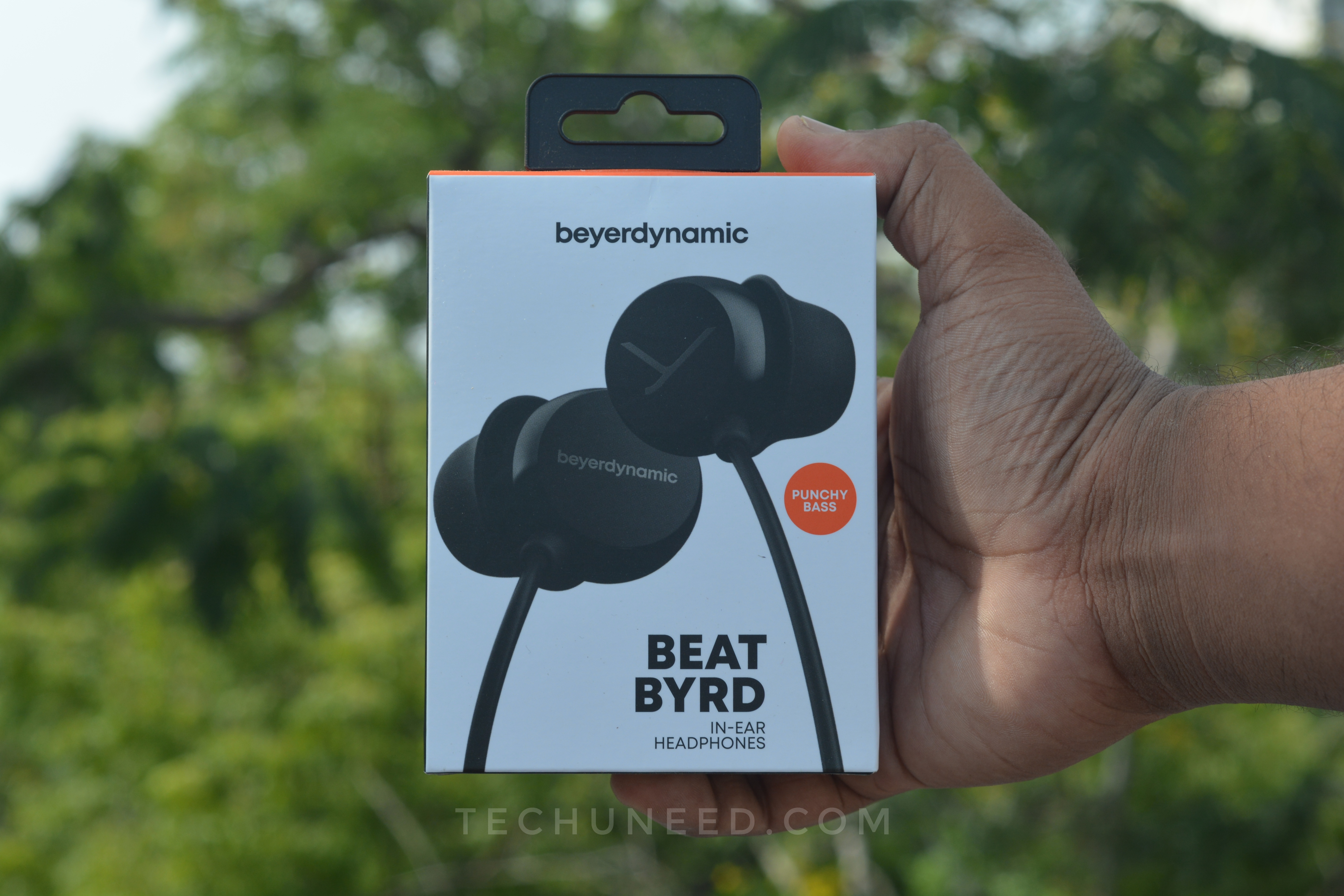 Box Contents:
The packaging and exterior design is nicely done by Beyerdynamic. The box has a striking black and white design with the image of the earphone occupying most of the front portion of the box. To the sides and the bottom, you will find the usual set of text. The packaging is minimalistic with elegant design.
Upon opening the box, you will find the earphones itself. They are placed perfectly and it shows the attention to detail. It is followed by the additional ear tips which come in the usual three sizes. That's it for the box contents. The overall packaging is elegant and minimalistic.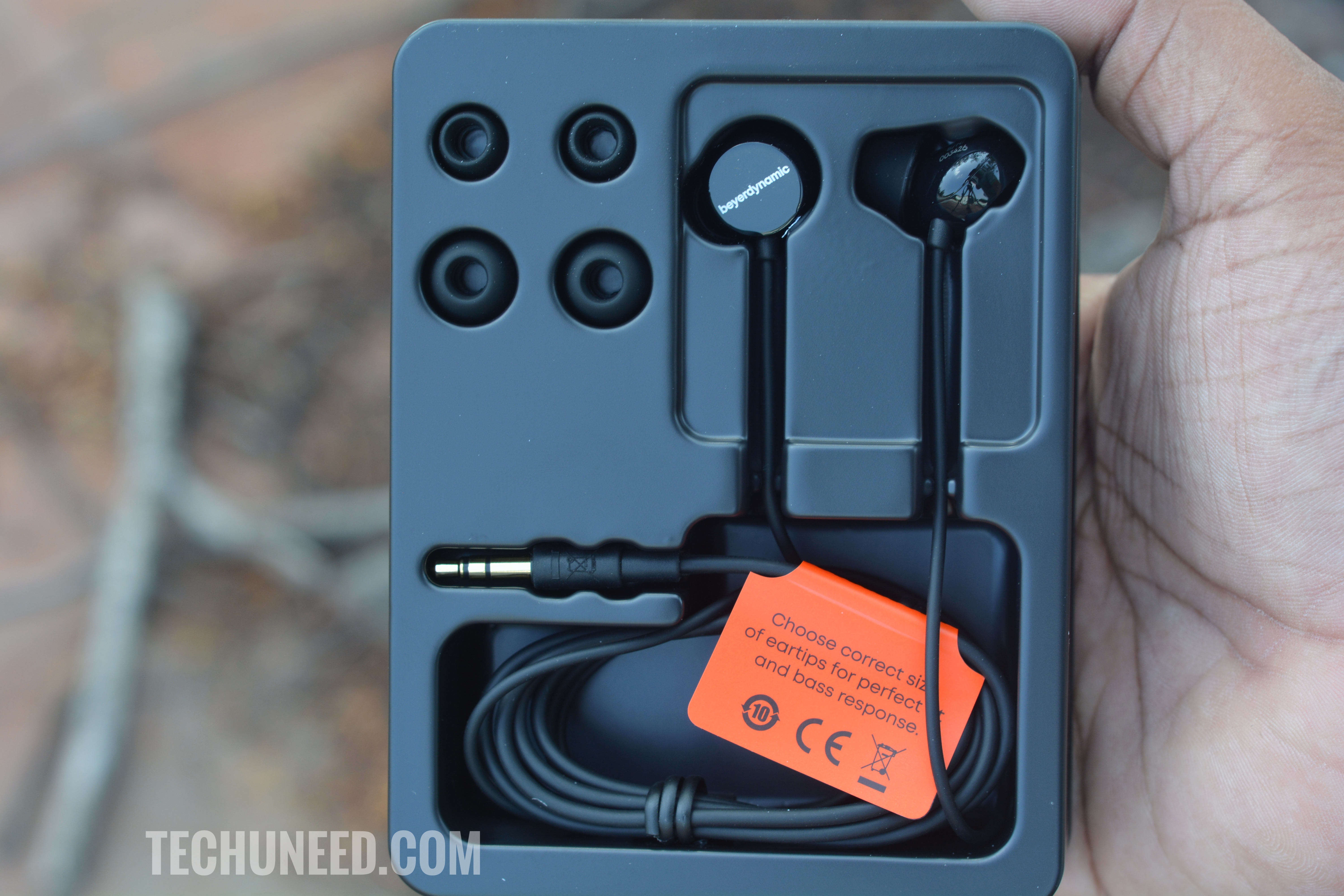 Technical Specifications of Beyerdynamic Beat Byrd:
Earphone Type: Wired In-Ear
Earphone Frequency Response: 15 – 21,000 Hz
Wireless Support: No
Weight: 5g
Impedance: 18ohms
Cable Length: 1.8m
Build Quality:
Beyerdynamic Beat BYRD earphones are made up of good quality plastic and glossy design. There is no metal involved in this earphone and the overall construction is made up of plastic. Although the earphones are made up of plastic, they feel solid and premium. The cable is quite lengthy and the quality is quite good. The 3.5mm jack is not L shaped like other earphones in the market and is flat and gold plated.
Overall, the construction is solid and the build quality of Beyerdynamic Beat BYRD is quite good.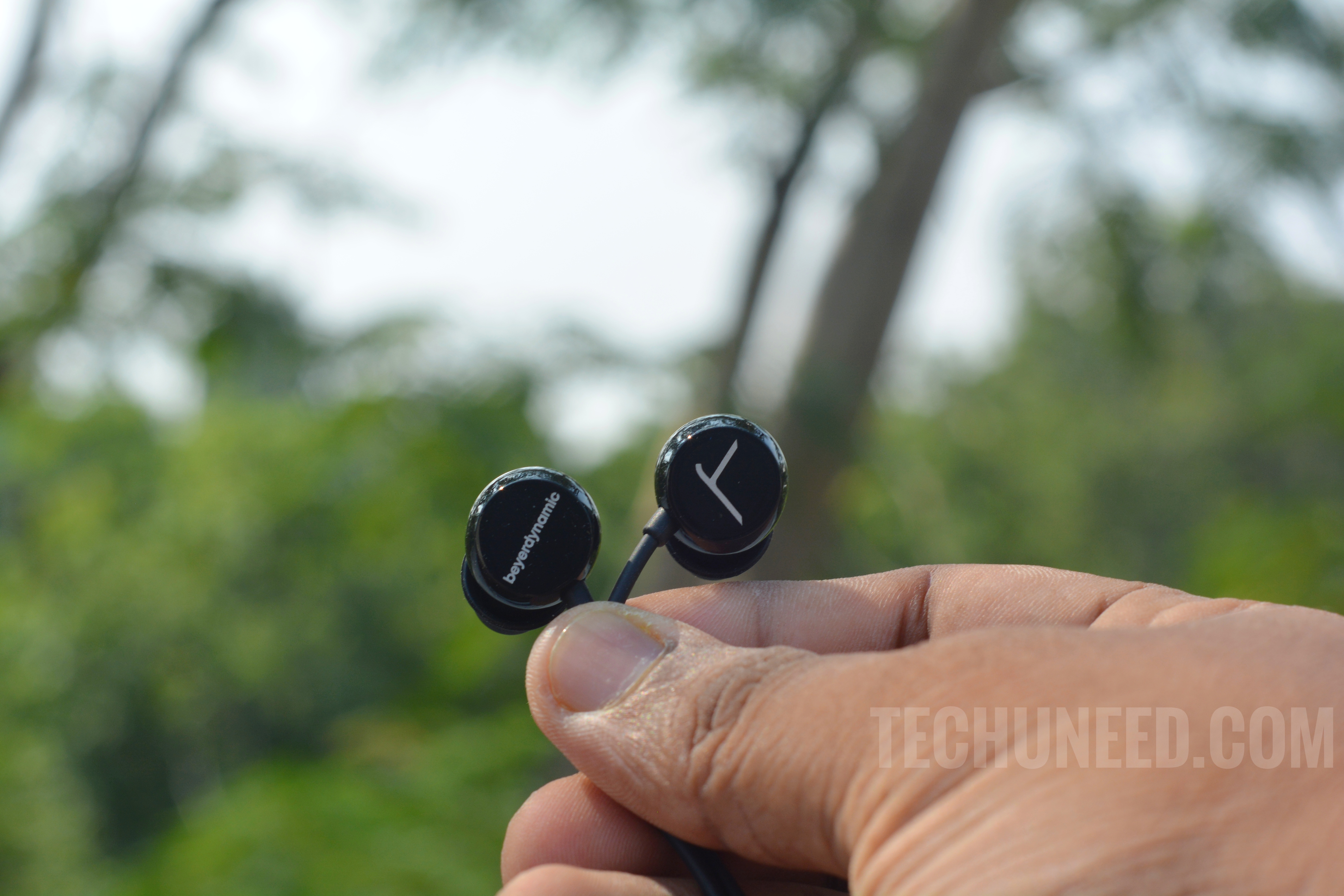 Beyerdynamic Beat Byrd Design:
Beyerdynamic Beat BYRD earphones stand out from other in-ear earphones in this price segment with its design. The design is unique, refreshing and attractive. It has a capsule-like design which fits snug in your ears and gives you a comfortable feel when listening audio for a longer period of time. There is no dedicated remote in the earphones to control the playback nor a microphone. So, the audio has to be controlled from the device only.
We liked the design of this earphone the most and it feels so comfortable to wear for a longer period of time.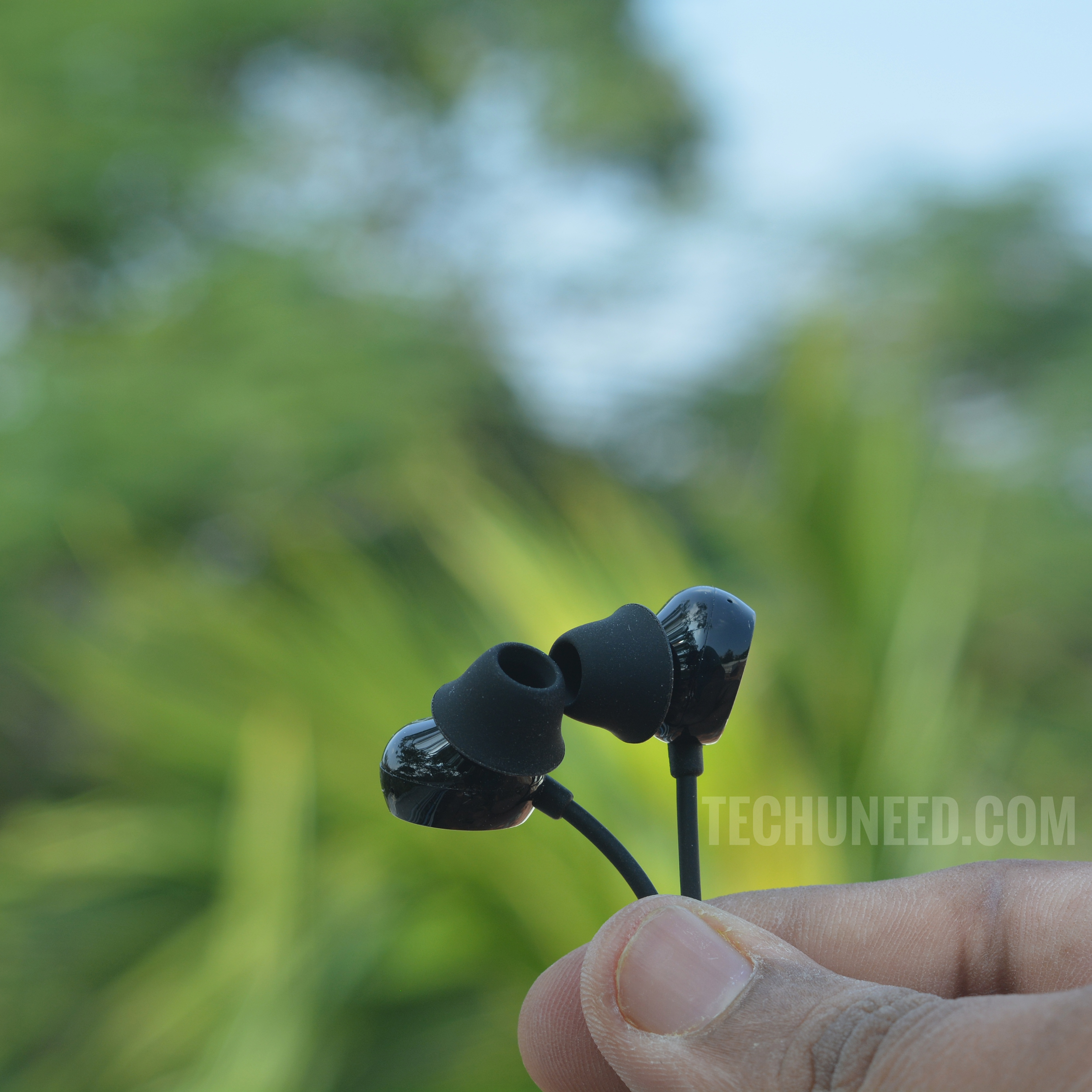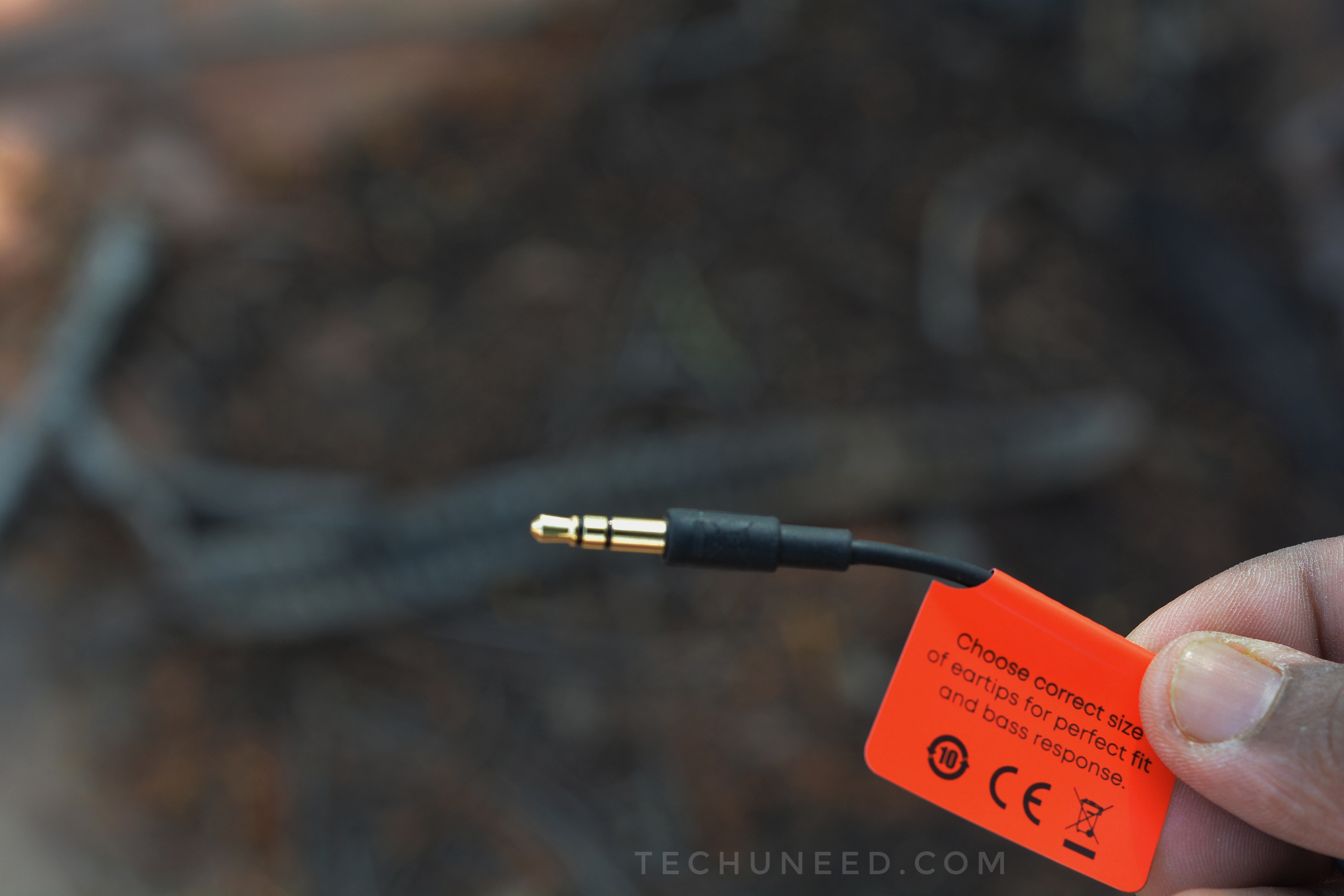 Sound Quality:
The sound is a subjective matter and every individual will have a different choice and taste. Some people like more bass and some don't and it differs from person to person.
Let us start with how the vocals sound on Beyerdynamic Beat BYRD earphones. We tested this earphone on multiple devices and multiple streaming platforms and found the vocals to be good actually. It was loud and clear and we didn't notice any distortion as such.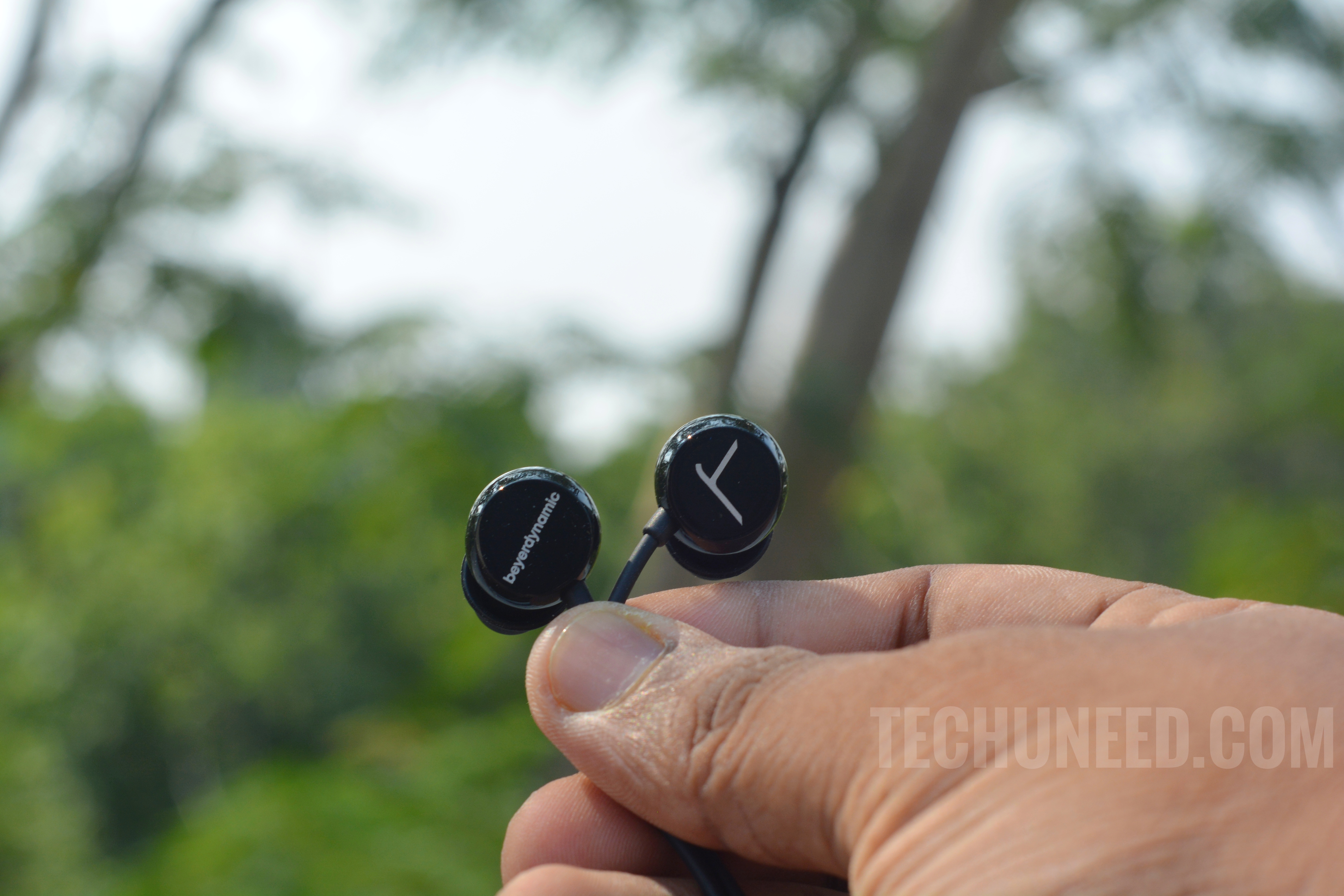 The treble was quite good on this earphone with a good amount of gain and the mids were quite good too. It has an impedance of 18ohms. Hearing audio was pleasing to the ears and we did not notice any issues in that.
The box of Beyerdynamic Beat BYRD earphones has a dedicated label stating Punchy Bass. But we are having a slightly different opinion regarding this. When it comes to the bass, the bass was above average. Don't get us wrong. It certainly had a slight punchy bass, but not like other earphones in this price segment. We felt the bass could have been more punchy and high. We hope that Beyerdynamic will take this feedback and implement the same in their future products.
Overall, the sound quality on Beyerdynamic Beat BYRD is quite good and you will enjoy listening to audio on this earphone.
Our Verdict:
Beyerdynamic Beat BYRD is a unique looking in-ear earphone with good sound quality and affordable price segment. It is priced at Rs.2199 on Amazon India.
We liked the earphones for its design, comfort, sound and the price point. If you are a person whose utmost priority is bass, then this earphone will give you a quite decent bass. But overall, this earphone scores in other aspects and gets a thumbs up from our side.