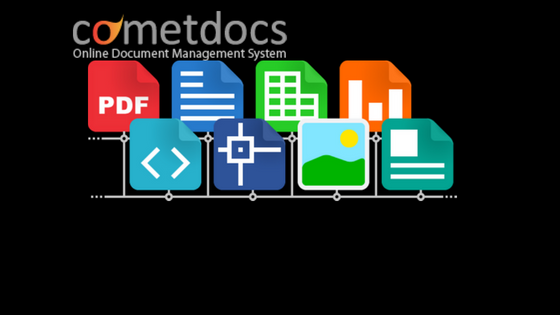 Three decades ago, in the early 80's, a new term was born. It was called "paperless office". Let uelaborate on that a little bit for you.
The main idea behind that term was an attempt to use as little paper as possible in your day-to-day business. Also, old paper documents needed to be digitized and stored on our computers and all redundant paper had to be recycled. Going paperless can bring some great advantages to your company.
Advantages:
Decreasing your company's environmental footprint is great for its PR
It clears clutter from your offices
Documents can be easily found and shared electronically
All of this wouldn't be possible without one little invention called PDF (Portable Document Format). It was created in 1993 by John. E. Warnock (Adobe Co-founder), with the idea to develop a file format which is compatible with every operating system, which can be viewed, presented and shared between different computer platforms and devices, is at the same time secure and light for your hard drive.
Nowadays, PDF is the most commonly used file format in the world. It is used in almost every profession and by many people like lawyers, accountants, stock brokers, university professors and others.
By now you would think that PDF is flawless and the best choice for you, am I right? But it also comes with its own set of cons.
So what could it be?
Although it has a lot of advantages, PDF is one of the most difficult files types to edit. When viewing and sharing files isn't enough for you, you are faced with a big problem. For example, you would like to edit some PDFs and share them with your boss. You are left with only a few options.
You can either retype the whole document in the new workbook or you can copy and paste text in order to edit it. The problem occurs in formatting because in many cases you won't be able to paste everything and at the end, you will end up retyping the whole thing. All of that could be time-consuming, so unless you are dealing with a few documents you are in a pickle.
The second option is to use specialized programs or online tools for editing and converting your PDFs into the desired format.
But what if you are out of the office and nowhere near your computer? As the consumption of content is through mobile a lot nowadays, luckily, there are plenty of mobile apps that can assist in converting your documents. The only issue with those apps is that most of them aren't so fast, they provide inaccurate results and can't convert more than one file format.
Today we will drive your attention to PDF Converter Ultimate app by Cometdocs. It is an all in one converter mobile app. So far it has given us accurate results with great quality. All conversions were also done very quickly.
                                                              Pic credits: Apple App Store
Features:
It can convert PDFs into more than 20 popular formats like MS Word, Excel, PowerPoint, Publisher and more.
It also converts scanned PDFs using leading OCR technology
And there is no limit on the file size or the number of files you can convert
Although this app is pretty easy to use, we have added here a small step-by-step guide which will walk you through the process of conversion.
How to use the app?
Download PDF Converter Ultimate from the App Store
 Open the App Store, type "PDF Converter Ultimate" in the search bar and download the app.
2. Open the app and locate the file you want to convert
 When the app download is complete, you will have to open the app and browse through your files in order to select the files you want to convert. It can be done directly from your iPhone, listed cloud services or Gmail.
3. Choose the conversion type
 In this step, you get to choose the various type of files you want to convert your document to, such as XPS files, Microsoft Office files, Microsoft Publisher (.pub), and more. Just select the desired one and continue to the last step
 4.  Wait for the file to upload
Depending on the file size you will have to wait for a file to be uploaded. During this process, your app has to be open and when the upload is complete you can close the app so you can save your battery. The notification will pop up on your screen when the conversion process is complete.
And that's it, with these 4 easy steps your file is converted. Now you can open that converted file in the application of your choice, such as MS Word, and start editing it.
Conclusion
Being able to work remotely is a huge plus nowadays and this app can help you accomplish exactly that. We tried this app and found it quite useful and you can also download and start editing PDFs with ease.