As expected Jio has launched Jio Prime Membership to all Jio users starting today. Jio Prime gives you exclusive benefits compared to non Prime members. So what's in store for you with this new tariff. Let's find out.
New plan details: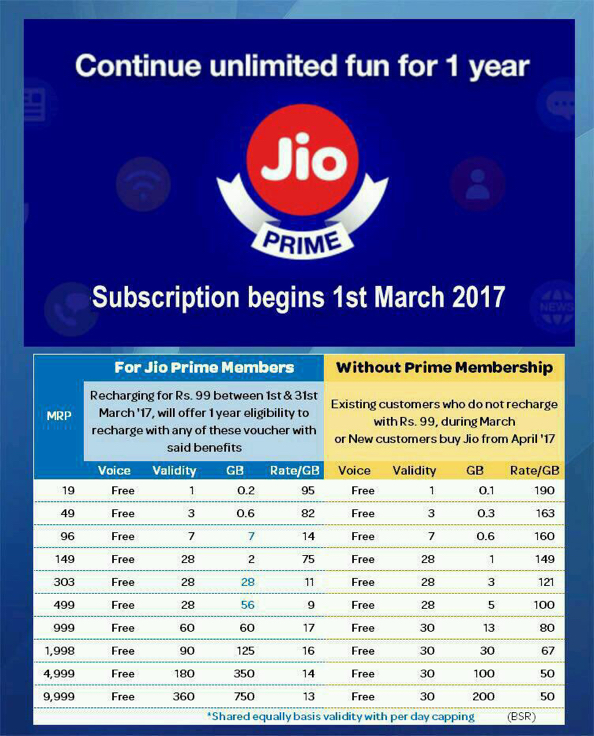 The plan starts from as low as Rs.19 and goes all the way to Rs.9999. The biggest advantage you get by signing up for JioPrime is extra data compared to Non Prime members.As you can see from the image above the Rs.49 plan gives you 600MB data for 3days if you are a Prime member whereas others get 300MB data for 3days. It is clear that JioPrime members get double the data and which is an awesome deal considering you are paying just Rs.99 for 1 year.

What's new compared to old plans?
Jio has completely revamped the tariff now. It is far better than the plans offered earlier. For instance in the old plan Rs.149 would have given you 300MB data valid for 28days. In this new plan Non Prime users get 1GB data and Prime members get 2GB data for 28 days. This change comes because of tariff war from incumbent operators. This is the old tariff of Jio and the plan names were quite funny too.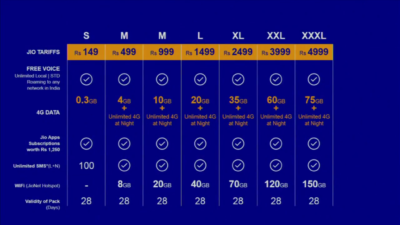 Should you upgrade to Jio Prime?
If you are a heavy data user then the answer is,Yes. The fact that you will be getting 30GB data for one month  if you opt for Rs.303 plan sweetens the deal.
The two main reasons on why you should upgrade to Jio Prime: 
1) You will be getting double the data compared to Non Prime members. The price for activating Prime membership is Rs.99 for one year. 
2) The speeds are improved considerably  or rather I should say improved compared to what it was earlier. In my place the speeds hover around 30-40Mbps. I have tested the speeds across various parts of the city and found to be improved compared to what it was earlier. The speeds were sluggish and unusable 2-3 months before,but it is not the same case now. An important thing to note is that the speeds are really fast in the mornings and slow down a bit as the day progresses. It is expected with wireless networks. Refer to the image below to get an idea on how the speed is currently on Jio.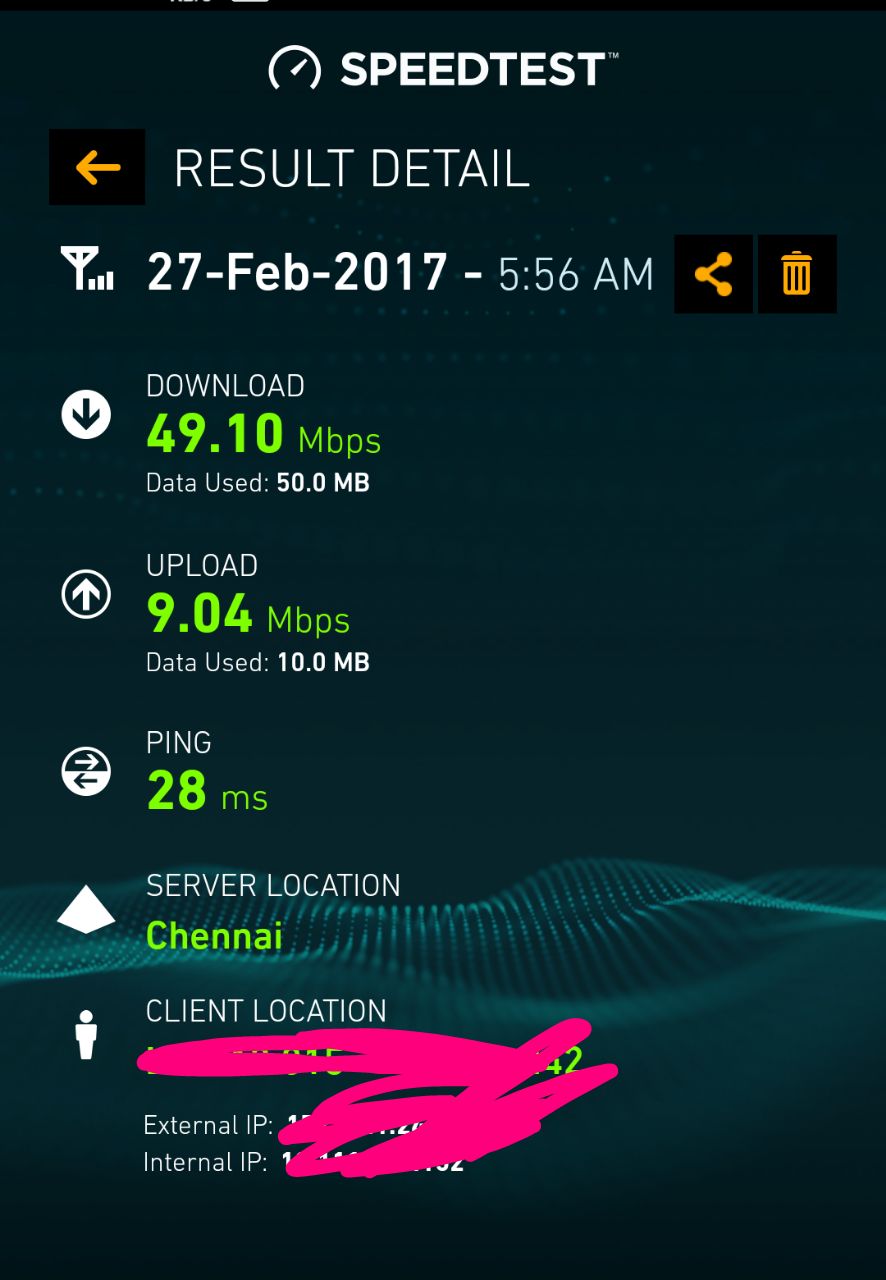 How to activate Jio Prime?
I have made a dedicated video on how Jio Prime can be activated on your account. It is a fairly simple process. Checkout the video below to find how it can be done.
Do like,share and comment on what do you think on Jio's new move.