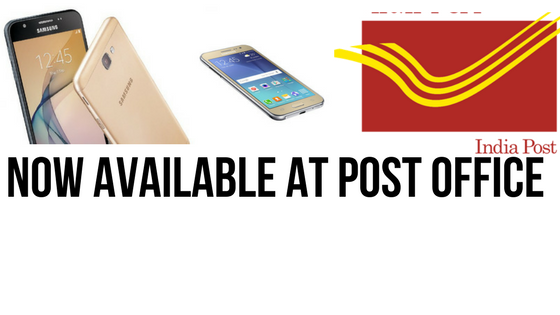 Smartphones sales were dominant in offline stores back then. Then the boom of Online shopping started and smartphone manufacturers shifted their focus on selling smartphones online through E-Commerce websites.
What if I told you that soon you will be able to walk away with a brand new smartphone from a Post Office near you?  Yes, you heard it right.
Samsung India has taken it one step further and will be selling their Galaxy line up of smartphones through selected Post Offices across India.
This is first of a kind done by any smartphone company in India and this will definitely boost the sales for the company.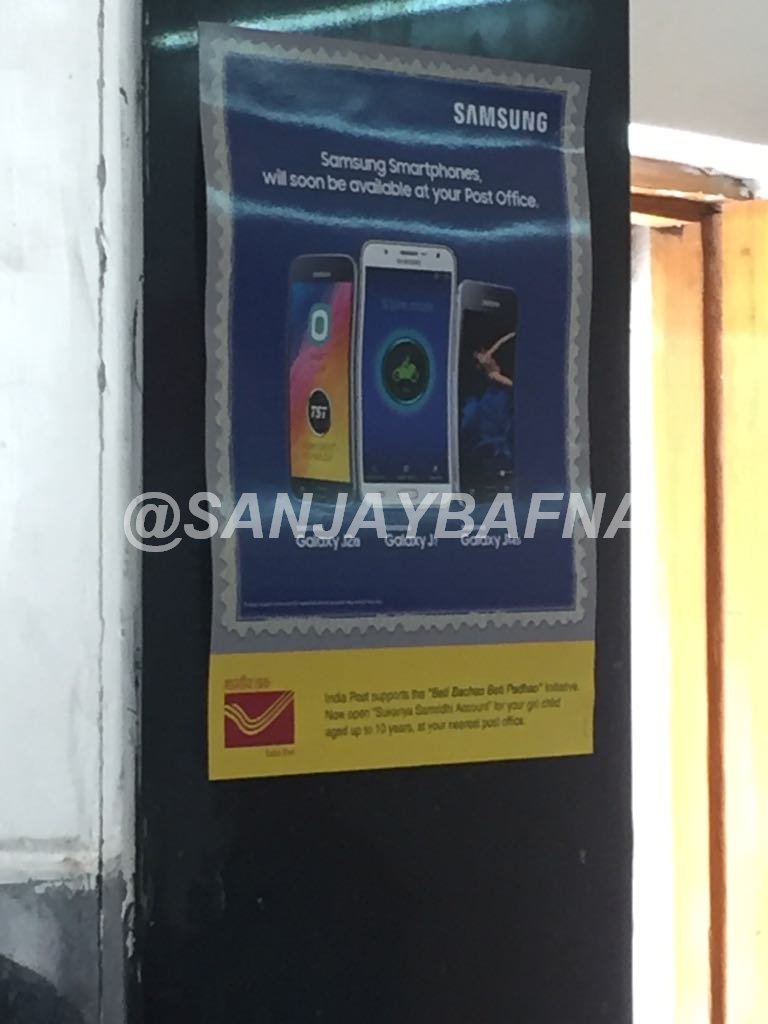 Picture Source: Sanjay Baffna
List Of Smartphones:
From the above picture, it is evident that Samsung will be selling its J Series of the smartphone through Post Offices. Here are some of the smartphones by Samsung that will be sold in Post Offices
Samsung Galaxy J2 2016
Samsung Galaxy J7
Samsung Galaxy J5
Samsung India might be selling more models through Post Offices across India. We will update the post once we get the full list of smartphones that will be sold.
We will update the post once we get the full list.
What do you think of the move by Samsung India? Is it a smart move to boost the sales and promote products? Let us know your thoughts in the comments below.