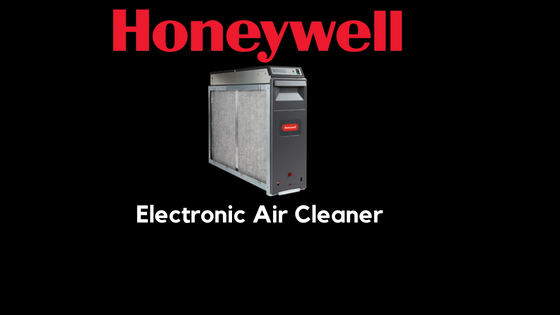 Honeywell recently introduced NAVITAS which enhanced the safety and efficiency of airside operations. The company, a leader in Connected Building technologies, today introduced Electronic Air Cleaners (EACs) for commercial buildings in India. The new line expands Honeywell's comprehensive range of indoor products that help purify the air in environments where people spend most of their time – at home, in cars, and now, in buildings like office spaces.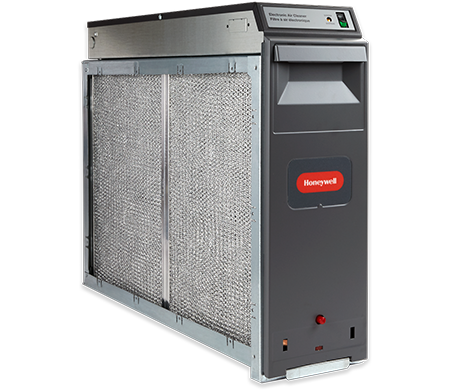 Studies show that air pollution can significantly impact productivity, costing India and its companies lost revenue. Good indoor air quality, along with a comfortable climate and balanced levels of light and noise, all play vital roles in creating a healthy and productive workplace. Honeywell's range of solutions for commercial buildings and office spaces includes Electronic Air Cleaners and UV lamps that are designed to improve the air inside.
Honeywell EACs are installed at the point of air intake in the heating, ventilation, and air conditioning (HVAC) system, and enjoy the low total cost of ownership due to the low requirement of consumables such as filters. In addition to the health benefits of cleaner air, Honeywell EACs lower energy consumption by reducing the pressure drop through electrostatic precipitation technology, which uses an electric charge to remove impurities – either solid particles or liquid droplets – from the air. The EACs apply only the energy needed to remove the particulate matter and accomplishes this through use of smaller air handling unit fan motors. As a result, the EACs use less energy without significantly impeding the flow of air compared to conventional media-type air filters. The Honeywell EAC solutions are easy to install, making them ideal for retrofits, property upgrades, and new construction.
Honeywell EACs have been independently tested and verified by LMS Technologies Inc, a reputable third-party testing laboratory in the United States, to meet Minimum Efficiency Reporting Value (MERV) 14 rating, which means Honeywell EACs can effectively remove particulate matter as small as 0.3 microns. The Honeywell EAC solution meets the stringent requirements as prescribed by Singapore IAQ Code SS 554:2009 and received the GreenPro certification from CII-Green Products and Services Council.
 Commenting on the launch, Sudhir Pillai, General Manager, Connected Living Solutions, Hom, and Building Technologies, Honeywell India said
"A healthy and productive work environment is a key element of any green, sustainable building. The long-term impact of clean air goes beyond enhancing occupant well-being, health, and safety. Clean air keeps the air-conditioning system clean, reduces wear and tear, and improves energy efficiency and savings".
About Honeywell Home and Building Technologies
Honeywell Home and Building Technologies (HBT) is a global business with more than 38,000 employees. HBT creates products, software, and technologies found in more than 150 million homes and 10 million buildings worldwide. We help homeowners stay connected and in control of their comfort, security, and energy use. Commercial building owners and occupants use our technologies to ensure their facilities are safe, energy efficient, sustainable and productive.
About Honeywell India    
Honeywell is a Fortune 100 software-industrial company that delivers industry-specific solutions that include aerospace and automotive products and services; control technologies for buildings, homes, and industry; and performance materials globally. Our technologies help everything from aircraft, cars, homes and buildings, manufacturing plants, supply chains, and workers become more connected to make our world smarter, safer, and more sustainable. All of Honeywell's global businesses have a strong legacy in India, built over the last eight decades. Honeywell's India commitment is evident in seven state-of-the-art manufacturing and engineering operations, and five global centers of excellence for technology development and innovation. Honeywell employs close to 15,000 people across 50 locations including Bangalore, Chennai, Delhi, Gurgaon, Hyderabad, Madurai, Pune, and Vadodara.