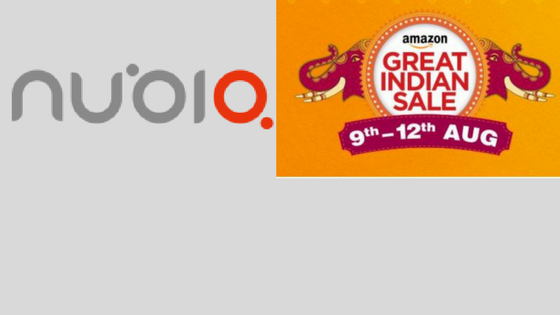 Nubia's 'Summer Rush' sale happened recently on Amazon India wherein the company offered up to Rs. 4000 discount on its products.
Today Nubia smartphones announced that the company will offer discounts up to 30% to consumers on its range of products in the Amazon Great Indian Sale starting August 9th. The discounts will be offered to consumers for both recently launched products as well as the existing devices in the portfolio. Nubia will offer discounts ranging from INR 1000 – 4000 on a select category of phones.
List of smartphones on discount:
Nubia N1 Lite
Nubia N2
Nubia M2 Lite
Nubia Z11
Nubia Z17 Mini
Nubia M2
The sale prices on for Nubia products are as follows:

Speaking about the promotion, Mr. Eric Hu, Country Head, Nubia India said,
The Great Indian sale on Amazon is a perfect opportunity for us to invite new users into a growing nubia community in India. We are delighted with the response for our products and are confident that with this sale, we will be able to reach out to still more people and demonstrate our commitment to be a part of Indian families and helping them capture their memories.