OPPO, one of the leading camera phone brand favored by young people, has announced its formal entry into the Japan market with its full-screen camera phone, Oppo R11S. With its revolutionary mobile photography experience, the OPPO smartphone will be available soon in the coming weeks to Japanese consumers.
As the company accelerates its expansion plan to markets such as Japan and Europe, OPPO has now entered more than 31 markets including Asia, Middle East, Africa and Oceania. The brand is also rated as the World's No.4 by total shipments in the year 2016 and No.1 of Asia in Q3, 2017.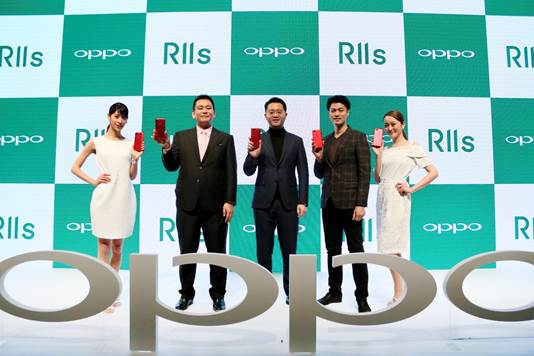 With the establishment of the OPPO Japan branch in November 2017, which will be responsible for localized marketing activities, OPPO has also set up a research and development center in Yokohama (the second largest city in Japan), focusing on the development and exploration of mobile photography and imaging technology.
OPPO started on its globalization path in 2009 with its first international market in Thailand. It has maintained rapid growth in Southeast Asia, India, and other markets. With its well-developed path of market globalization, OPPO emphasizes technology development such as 5G and has set up six research and development centers around the world in Silicon Valley, Japan, Beijing, Shanghai, Shenzhen, and Dongguan, providing a steady impetus for sustainable development.
Mr. Sean Deng, CEO of OPPO Japan had this to say
The entry into the Japanese market is a further step in the globalization of OPPO. OPPO has been committed to uncovering and meeting the core needs of consumers and has accumulated rich experience in the global market expansion. We believe OPPO will win the recognition of Japanese customers. In the future, we will learn from the successful experience of Japanese brands, adhere to our strategy of quality products and localized operations, and strive to bring to Japanese consumers the smartphone products that combine leading technology with artistic beauty.