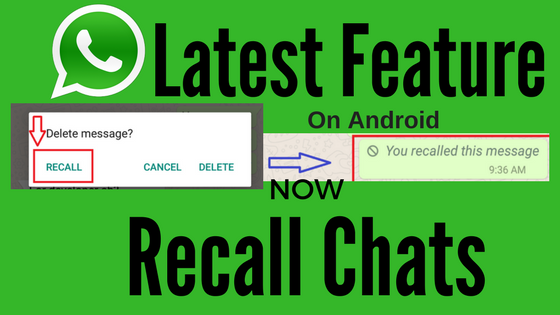 Big News! Whatsapp is now testing 'Recall Chats' feature on Beta version of WhatsApp for Android. This feature has been spotted on the latest version 2.17.184 but it is not fully functioning yet. Whatsapp has been introducing new features of late now and recently Pin Chats was introduced.
What is 'Recall Chats' and how does it work?
Recall Chats allows you to delete a sent message within 5 minutes( not confirmed )
For example, if a user who receives the message is not online and the sender sends a message but deletes within 5 minutes, then the message won't be displayed on the recipient's phone. This will also work when the receiver is online. The message will be deleted from the receiver's phone.
How to use this feature?
Update to latest version of Whatsapp Beta i.e., 2.17.184 from APK Mirror or Play Store.
Open a recent chat and long press the chat that you want to delete.
A pop-up appears showing a new option on the left side called 'Recall'. Once clicked on that, the chat is recalled in the place of recalled chat you will see a message saying You recalled this message.
An important thing to note is that the message should be recalled within 5 minutes( not confirmed )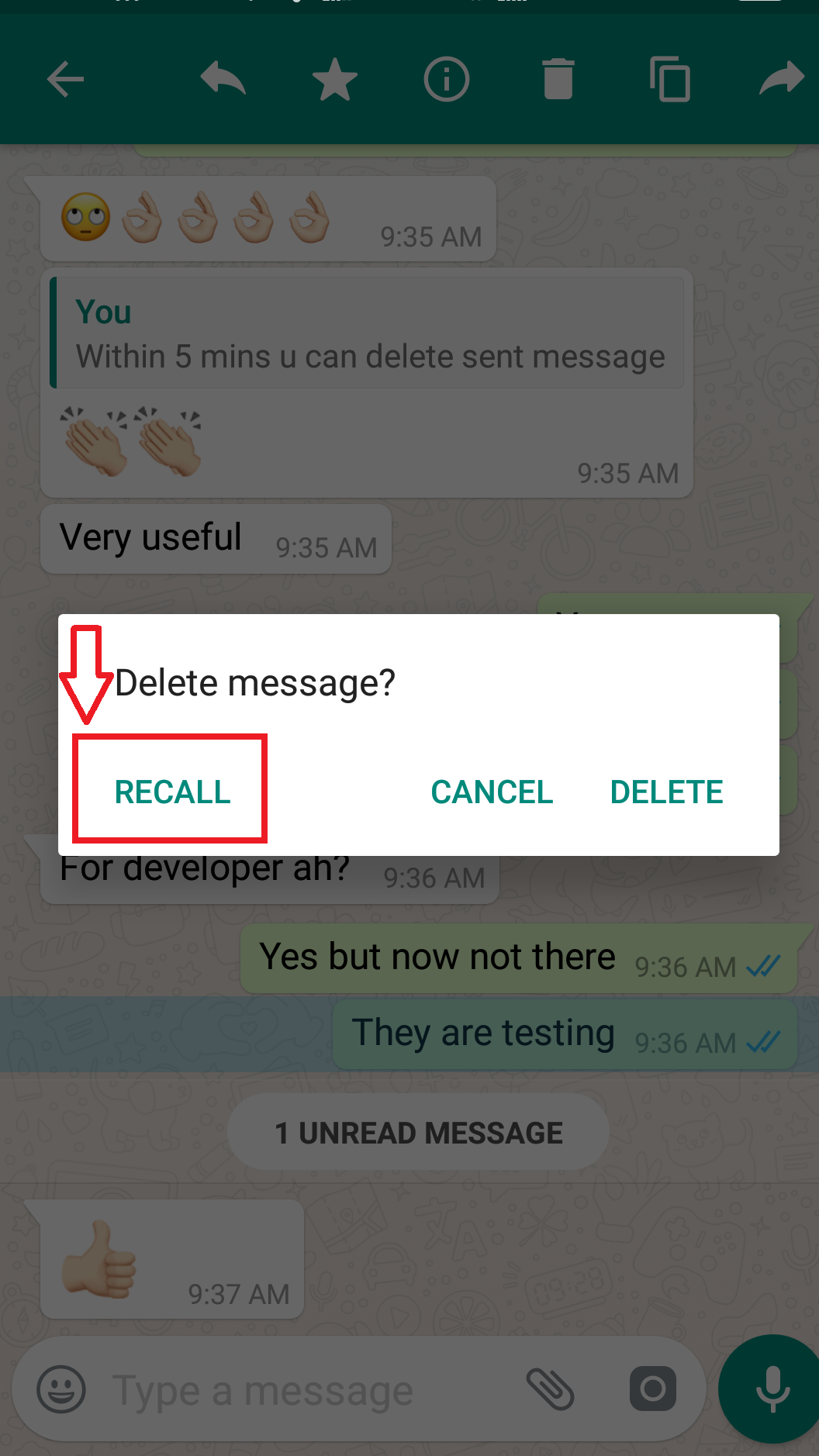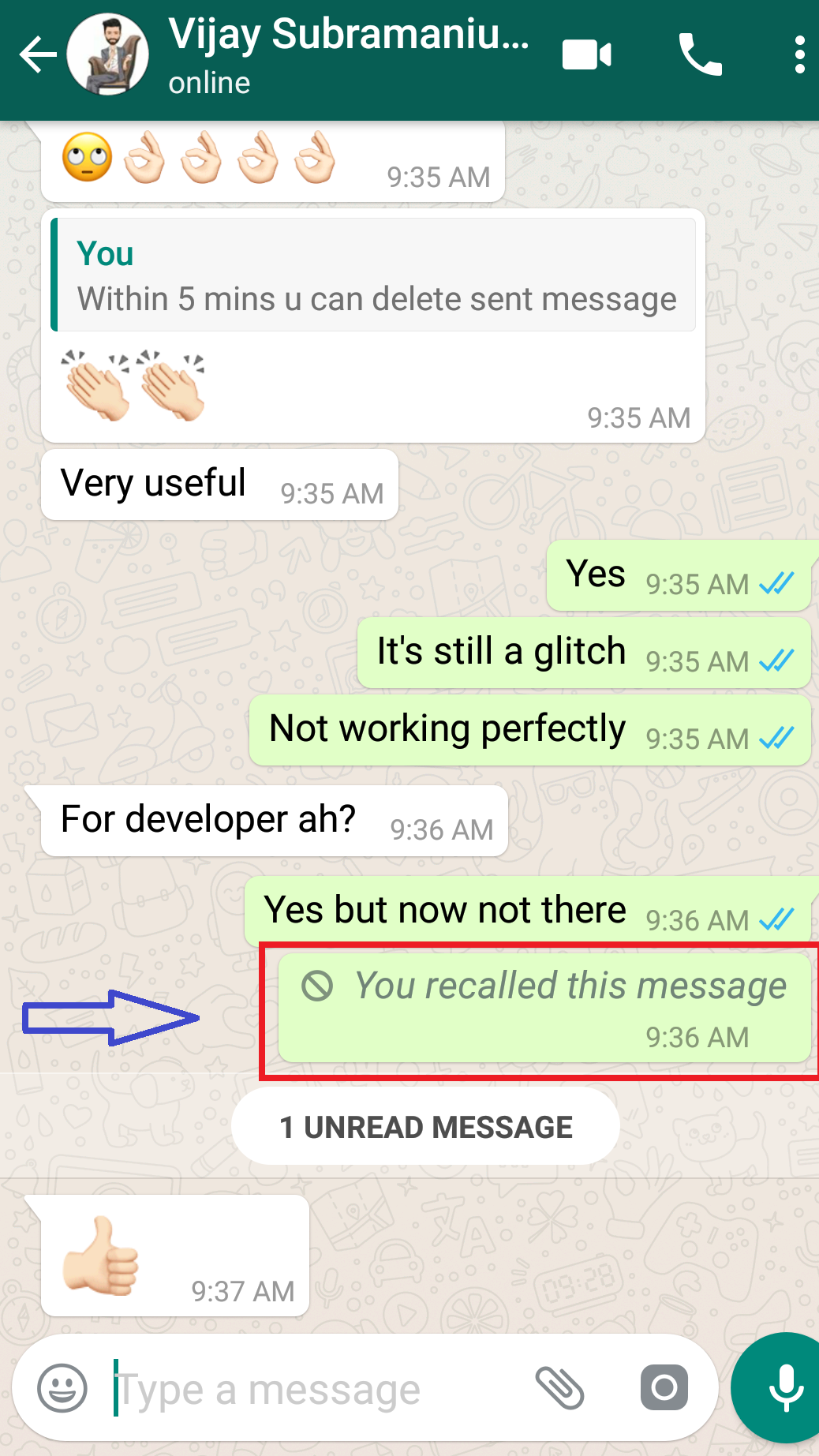 But as mentioned above this it not fully functioning yet. WhatsApp has disabled it by default but a stable release is imminent soon.

There were leaks and rumors of WhatsApp testing this feature on iOS earlier and users having jailbroken could test the feature. Now with the testing taking place on Android Beta, a Stable Release in imminent.
Are you excited for this new feature on Whatsapp? Let us know in the comments below.
Like and Share if you found this post helpful.