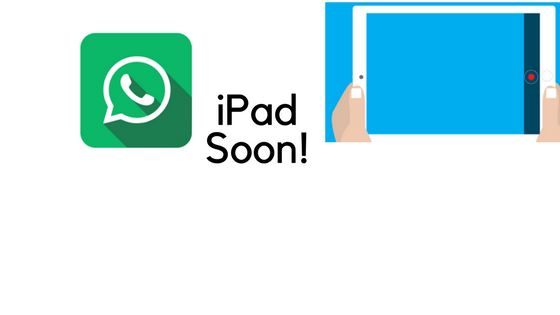 Whatsapp, the popular messaging application after owned by Facebook is bringing new changes and updates in its beta versions. We recently saw the company introducing Live Location Sharing and Dynamic Time Stickers. Last year, Whatsapp introduced Whatsapp Desktop for the desktop and laptop users. It is very popular and very convenient too.
iPad users weren't able to really use the application as there was no official Whatsapp app in the AppStore. There were workarounds like WhatsPad for iPad but it required the iPad to be jailbroken. It had a lot of bugs and was not an ideal solution.
But, it is not going to be the same anymore. Recent reports suggest that WhatsApp might be working on releasing an iPad version of the popular messaging application. In its recent update to Whatsapp Web, the references reveal that an iPad version of the application might soon hit the AppStore.

                                                                                                                                      Image Source: WABetaInfo
As seen from the above image, it is evident that a Tablet-iOS version of Whatsapp is imminent. It is still not clear that if the application will work like Whatsapp Web or the company might do something else. But it is great to hear that an iPad version of WhatsApp is coming really soon!
We will update the page once we get more information.