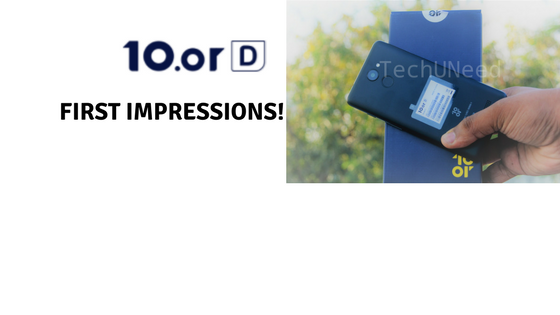 We have been seeing smartphone manufacturers offering smartphones with good specifications at an amazing price. Recently, Xiaomi launched the "DeshkaSmartphone" i.e., Redmi 5A which is priced at Rs. 4,999 for the first 5 million customers. There wasn't any real competition to that smartphone until the entry of 10.or ( Tenor ) now. 10.or ( Tenor ) had previously launched two smartphones i.e., 10.or E and 10.or G.  10.or D comes under Amazon India's 'Crafted for Amazon' category.
Amazon India launched it's first ever smartphone under the sub-brand 10.or recently. It is called the 10.or D and it offers some really good specifications for the price at which is going to be sold at. Qualcomm Snapdragon 425, 2 GB RAM, Fingerprint Scanner and a 3500mAh battery. All this for just Rs. 4,999. The specifications and the pricing on paper look just amazing! But what about the real-life usage? Let us find out more on that in this post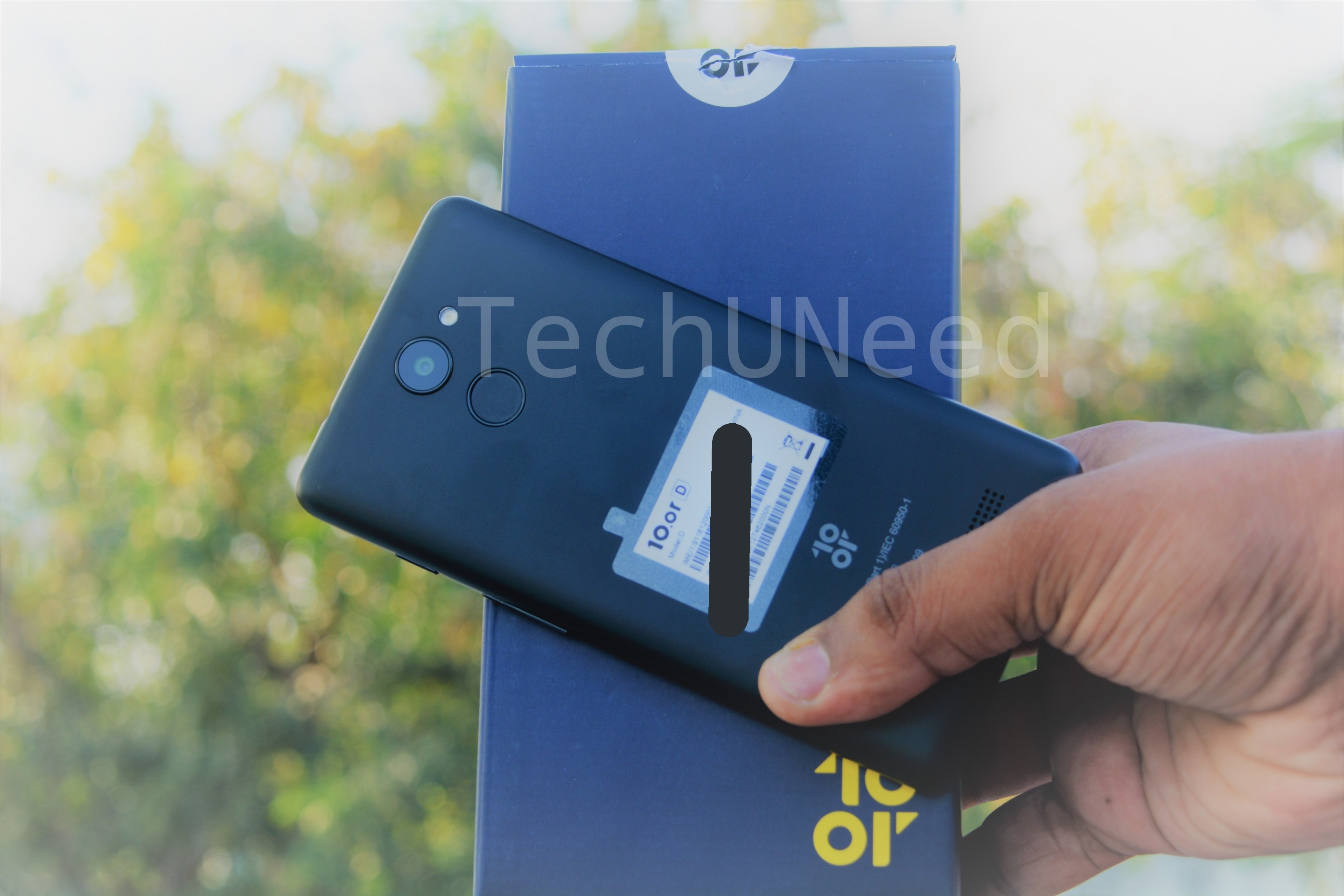 Specifications of 10.or D:
Display: 5.2 inch HD ( 1280 x 720p resolution )
Processor: Qualcomm Snapdragon 425 Quad Core Processor
RAM: 2 GB / 3 GB
ROM : 16 GB / 32 GB
Battery: 3500mAh
OS: Stock Android 7.1.2
Connectivity: Wifi 2.4 GHz, 2G/3G/4G VoLTE
First Impressions:
We unboxed the 10.or D recently on our channel and used the smartphone for some time now and here are our initial impressions on the same!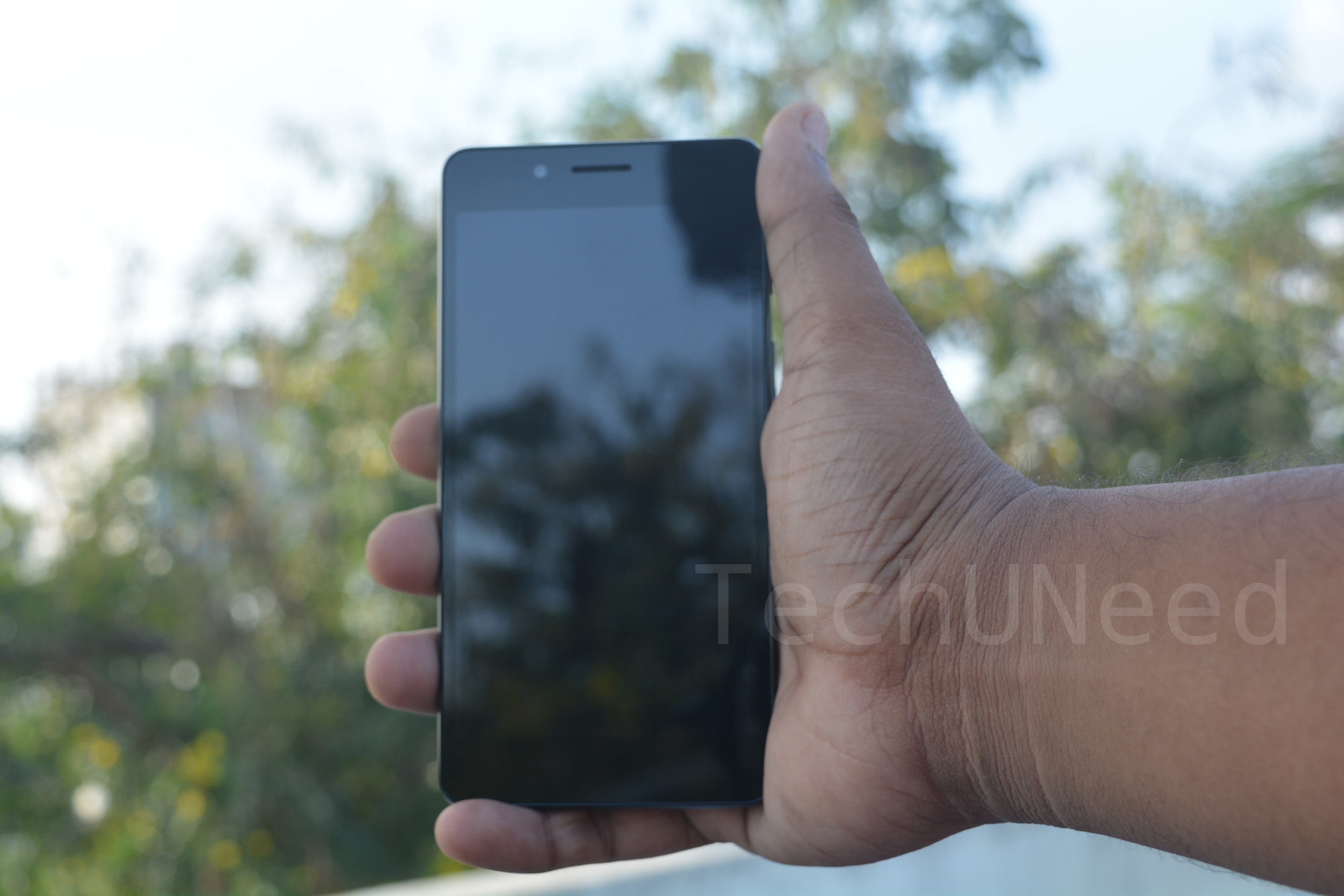 When we first unboxed the smartphone, the unboxing experience was quite different. The box which housed the Travel Adapter and the MicroUSB cable opens up sideways which was quite different to us. On sliding the phone from the plastic wrapping, we felt that the smartphone has got a little heft to it. It was expected considering this smartphone has a massive 3500mAh battery.
The build quality feels solid and it is a unibody construction. The rear of the smartphone is plastic and has the metallic finish to it which gives it a solid feel when held. Our initial impressions, the build quality feels solid.
The setup process was quick and you even have the option to add your Amazon account during the first boot to enjoy additional benefits that the company is offering.
Upon booting the smartphone, the first thing that impressed us was no bloat loaded in the smartphone. It is stock android for the most part with a few Amazon specific apps like Prime Video, Amazon Shopping, Amazon Kindle and 10.or Care app. The smartphone felt fluid for the most part and we did not notice any lags or whatsoever. We will test this smartphone with heavy applications, multitasking etc and add more to it in our full review.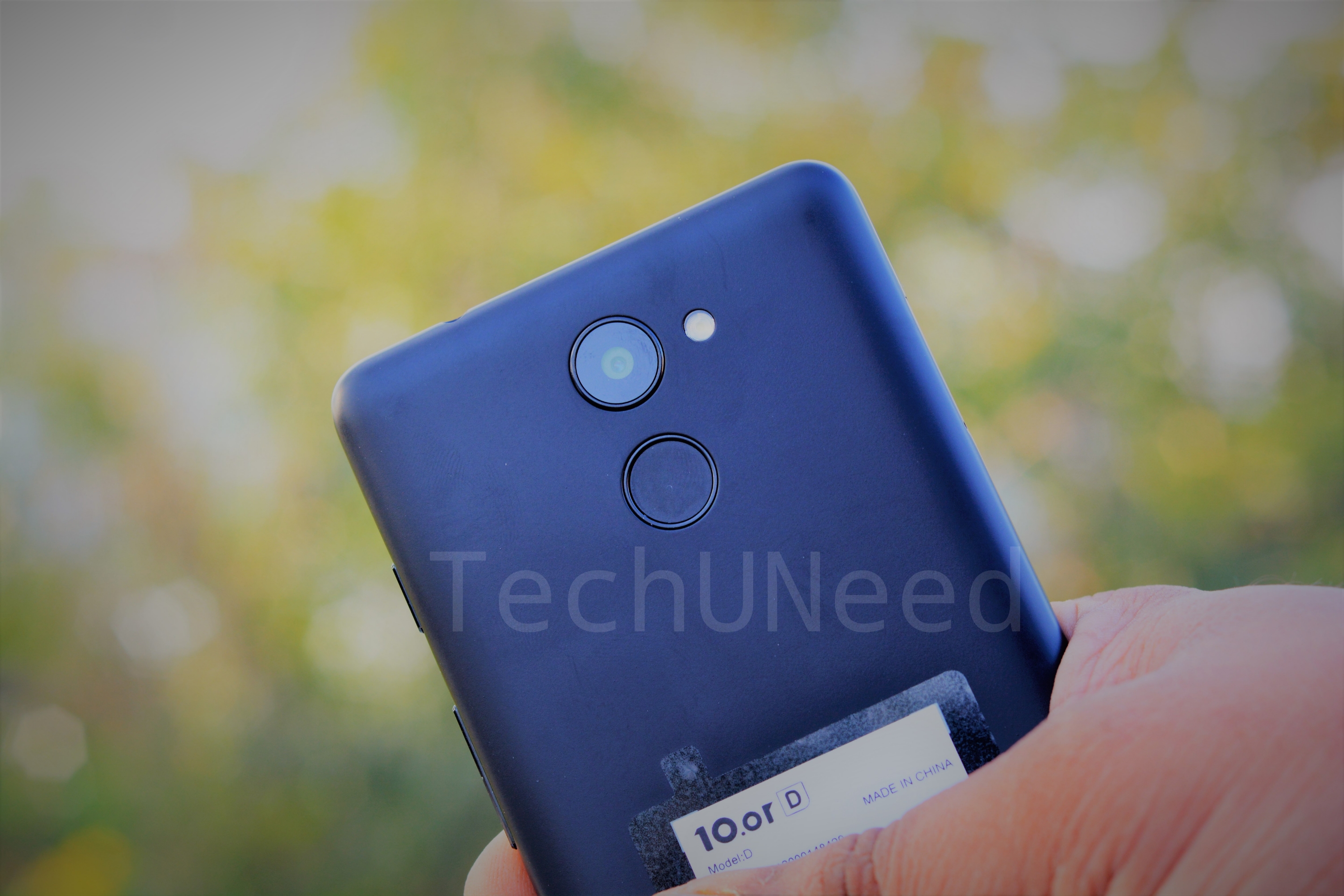 10.or D sports a fingerprint scanner to the back and we are glad to see Tenor offering Fingerprint scanner at this price. When it comes to the performance of the Fingerprint scanner on 10.or D, the setup was quite fast and we had no issues with it. The smartphone unlocks the moment you place your finger on the scanner. But, sometimes it failed to recognize and it was a hit or miss. This was not happening often and we hope there will be a software update that will address this. Our initial impressions, the fingerprint scanner is fast and quite good. Kudos to Tenor for including a Fingerprint scanner for this price of Rs. 4,999!
This smartphone has a 3500mAH battery and it is too early to judge the battery life on this smartphone. We will have more to say on this in our full review.
Our full review will be dropping soon! Stay tuned for that!