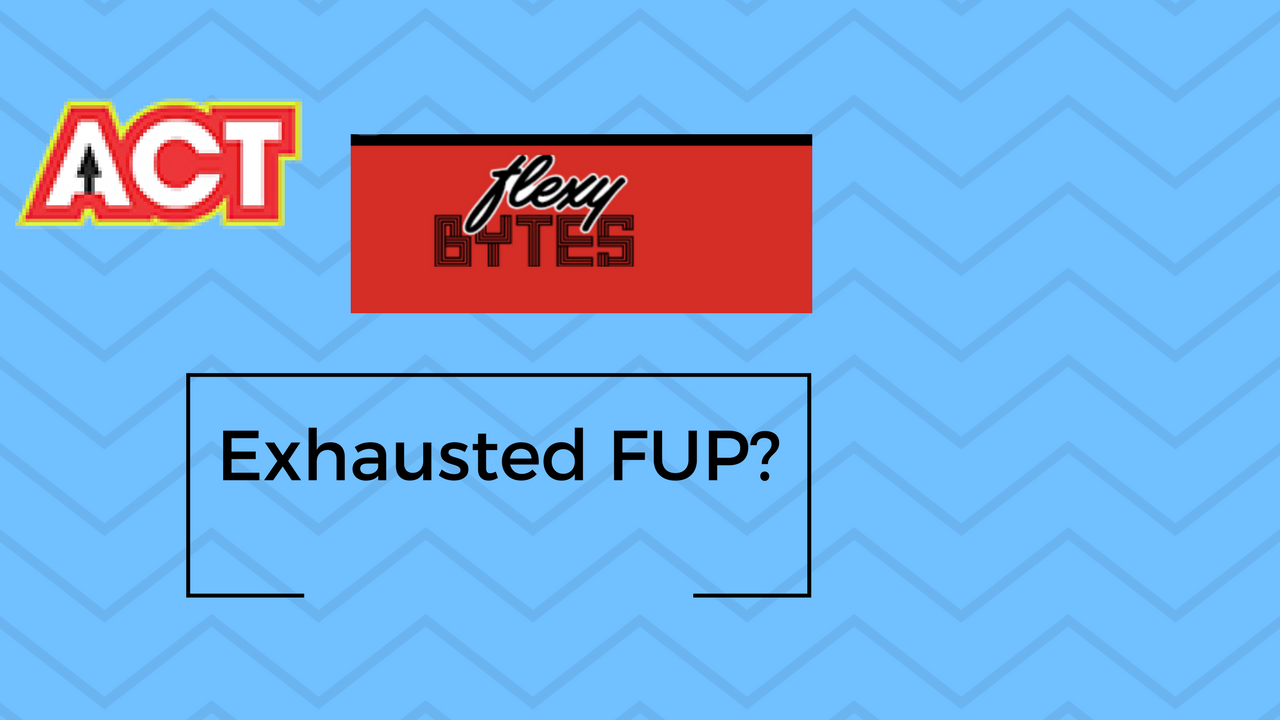 Have you ever exhausted the FUP limit provided by your ISP and waited for the next cycle for FUP to be reset? Not anymore with FlexyBytes from ACT Fibernet.
What is  FlexyBytes?
FlexyBytes is an additional data apart from your existing quota given provided by ACT Fibernet for a particular price.The rates are quite competitive and are very helpful when you exhaust your FUP.
The prices start at Rs.79 for 5 GB and go all the way up to Rs.849 for 100 GB. With these plans, the average cost per FUP is approximate Rs.11

ACT Fibernet App also shows separate usage for  FlexyBytes and existing data volume.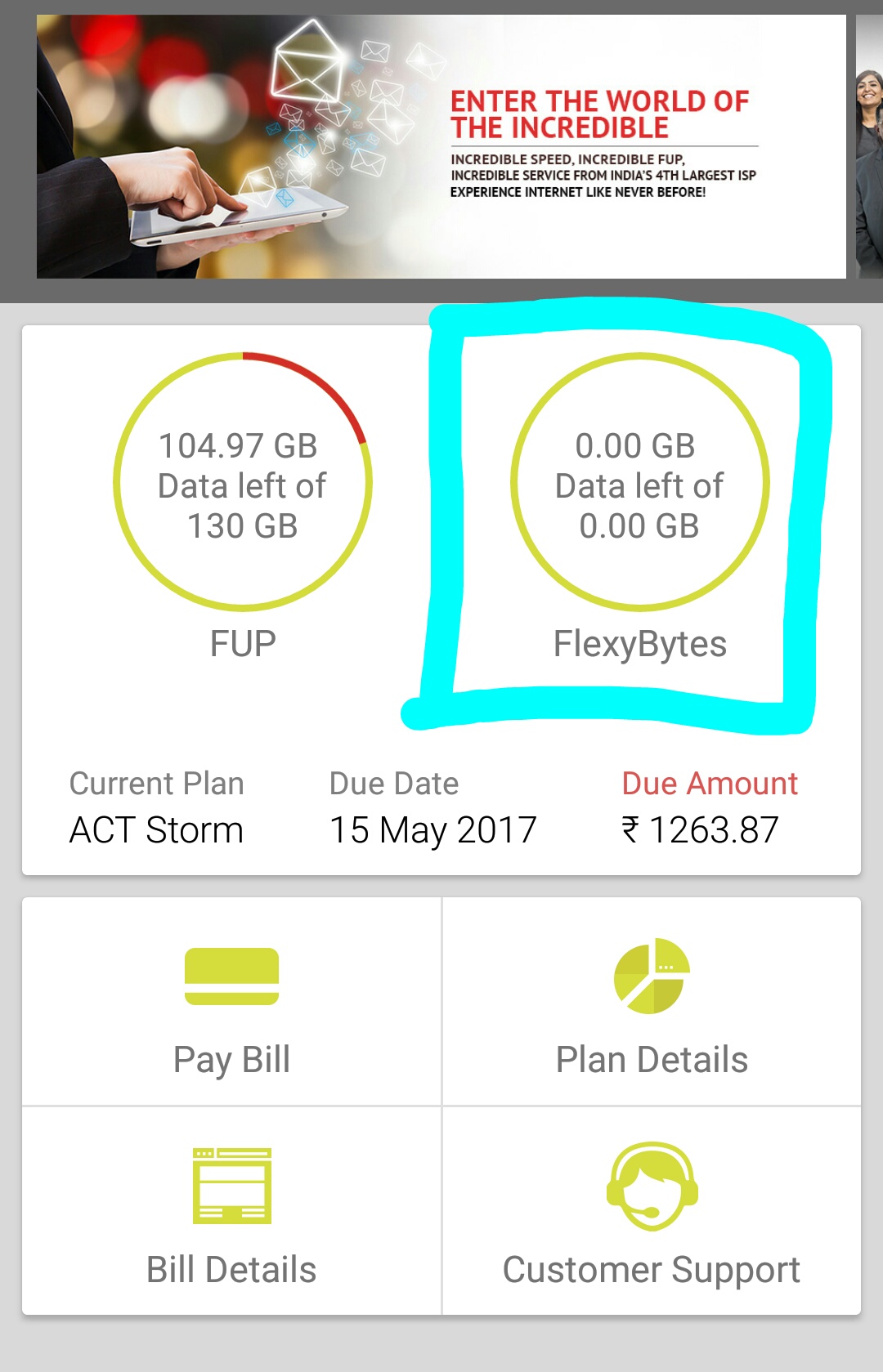 Apart from Flexibytes, ACT also has the regular 'Reset FUP'. It might cost more based on the plan. But with Flexibytes you get the freedom to choose on how much data you need.
This awesome option given by ACT Fibernet is too hard to ignore.
Like, Share and Comment if you find this post helpful
Picture credit: ACT Fibernet