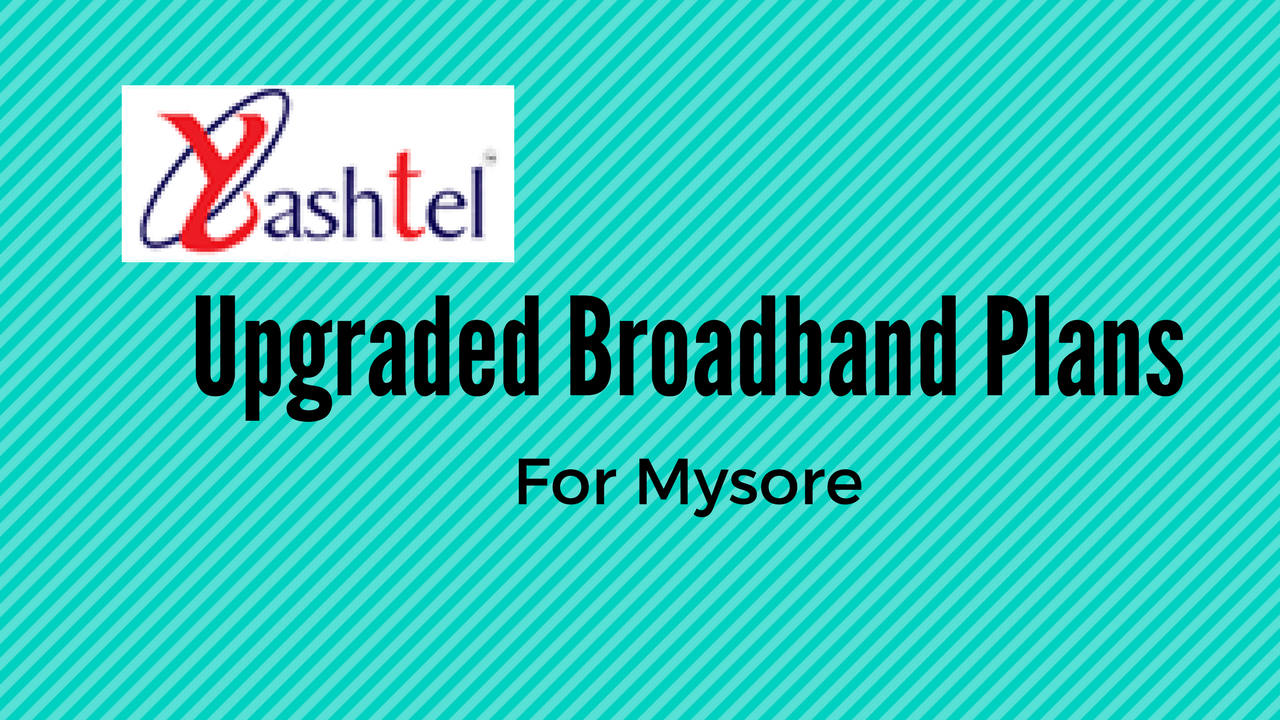 Yashtel, a private ISP in Mysuru has upgraded the plans after several months for its users.  The minimum speed is now 2 Mbps from previous 1 Mbps. The plans are divided into 2 categories
Yashtel Amazing Pack
Yashtel Premium Pack
Yashtel Amazing Pack Details:
In the Amazing Pack, the speed ranges from 2 Mbps to 100 Mbps but the FUP provided is low. All the plans in Amazing Pack the FUP is capped to 50 GB. The speeds post FUP is set to 512 Kbps and 1 Mbps respectively.
The plan starts at Rs. 399 and goes all the way up to Rs. 1499 ( excluding service tax )
Here is a picture of the upgraded plans of Yashtel in Mysuru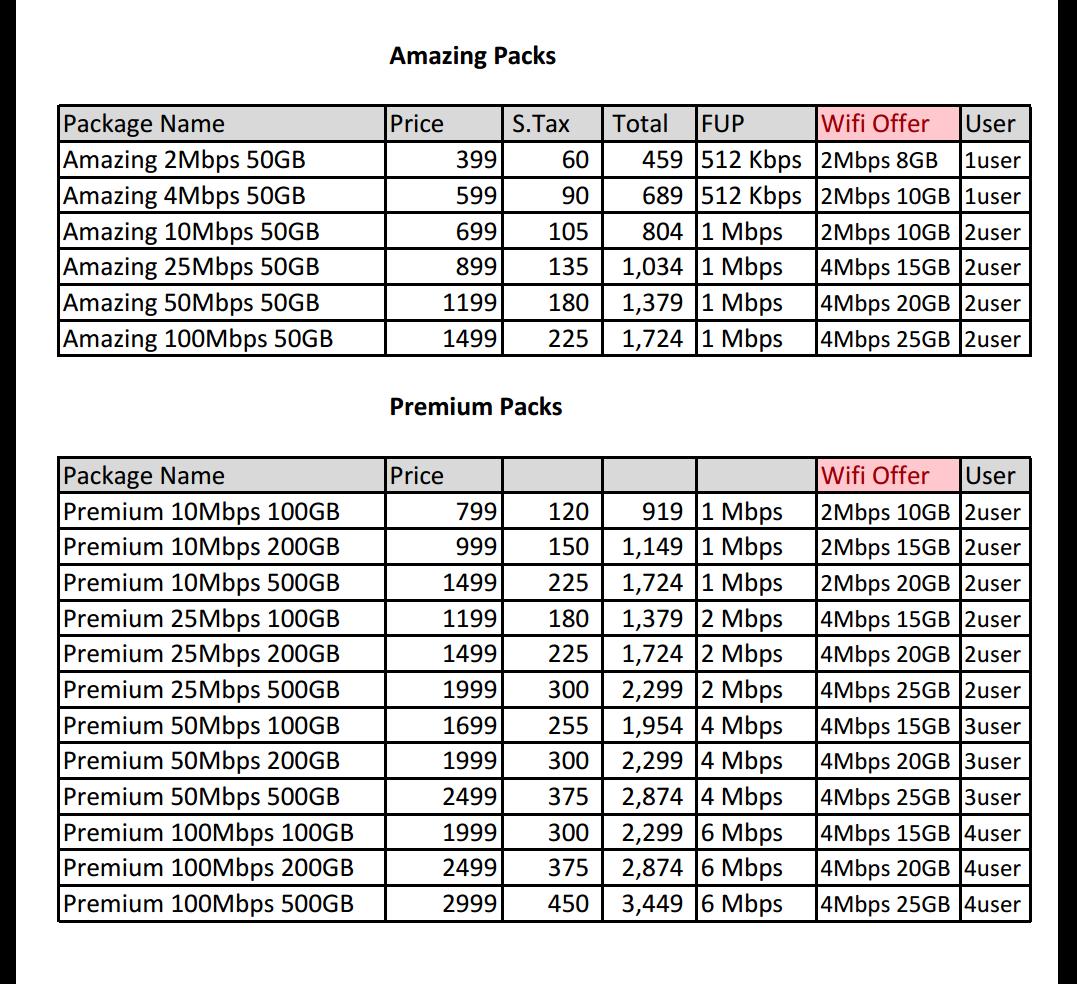 Yashtel Premium Pack Details:
In the Premium Pack, the speed ranges from 10 Mbps to 100 Mbps with higher FUP limit. The FUP limit ranges from 100 GB to 500 GB but comes with a premium cost too. Plans start at Rs. 799 and go all the way up to Rs. 2999.
Apart from regular plans, Yashtel also has plans for SOHO(  Small Office Home Office ) and SME users.
Yashtel also has a Wifi Offer wherein users get users certain speed and data at Wifi Zones in the city similar to JioNet hotspot.
Wifi Zones are available in the following areas of Mysuru:
Chamundi Hill
Mysuru Palace Gate (Anjaneya Temple)
D.D.Urs Road
Dasara Exhibition Gate K.D.Road
Adipampa Road
Temple Road(V V Mohalla)
Mysuru City Corporation
MUDA
Service and Performance:
Yashtel has improved their customer care support and network stability over the time and the overall experience is quite good now.
Thanks for the information Srivatsa Ramesh!
Pic credit: Yashtel and Srivatsa Ramesh