The telecom industry in India today is seeing a huge revolution. It was all started by Jio showering users with unlimited data and calls for free. In order to stay in the competition incumbent operators have started to cut down the rates and are offering Unlimited calls and huge volume of 3G/4G data. Now all the operators are providing Unlimited plans. People are confused on which provider to go for and which plan to choose? Here is the comparison between the plans offered by Airtel, Vodafone, Jio and Idea. This should help users in taking the right decision.
| | | | | |
| --- | --- | --- | --- | --- |
| | Airtel | Vodafone | Idea | Jio |
| Plan type | Unlimited calls+Data* | Unlimited calls+Data* | Unlimited calls+Data* | Unlimited calls+Data* |
| Plan rate | Rs.147(only for select users) | Rs.149 | Rs.345 | Rs.149 |
|   | Rs.345 | Rs.348 |   | Rs.303 |
| Validity | 28 Days | 28 Days | 28 Days | 28 Days |
| Benefits | 14GB data in Rs.147 plan(daily cap of 500MB) | 1GB Data in Rs.147 plan | 14GB Data | 2GB data in Rs.149 plan |
|   | 3GB data in Rs.345 plan | 28GB(56gb for new users) data in Rs.348 plan (1GB/day) |   | 28GB data in Rs.303 plan |
| Value for money |  NO |                ✓ | |     ✓ |
| Speed |      Fast most of the times |        Average |    Bad |    Average |
| | | | | |
| | | | | |
As you can see from the chart above the best offer is provided by Vodafone as of today. With Rs.348 plan you get whopping 28GB 3G/4G data and if you are a new user activating this pack for the first time Vodafone offers you double the data you are supposed to get. So Rs.348 plan will give you 56GB data. The hidden thing in these offers are that the validity is only 28 Days. With postpaid you get 30 Days though.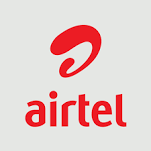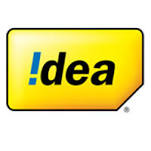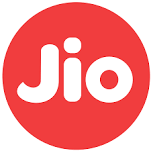 Speed comparison:
When it comes to speed Airtel is the best as of today. It is followed by Jio and Vodafone. Idea stands last. The 4G speeds of Airtel have drastically improved after 'Project Leap'.
Vodafone has recently launched 4G in Chennai and the speeds are decent. The coverage is also good.
I had very bad experience with Idea. The speeds are worst and the coverage indoors is not good.
Jio's speeds initially were blazing fast. But as users increased the speed went down. They are improving now though. But the service needs to improve drastically to sustain in the competition.
*Speed and service review is based on use in Chennai. It might differ from city to city
Pic credit: Wikipedia
Like, Share and Comment if you found this post helpful.