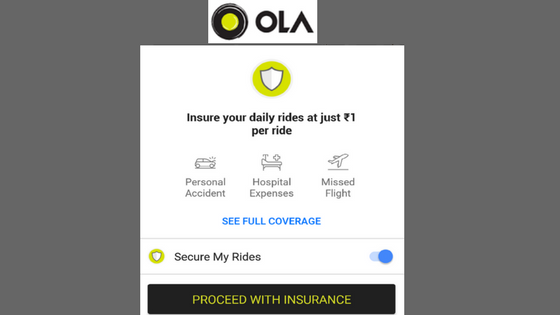 Commuting through a city or outstation has been made simple after the launch of App-based cab aggregators like Olacabs, Uber etc. We have seen new cab categories like Prime Play, Prime Executive, and services being introduced by Olacabs recently across various cities in India.
The recent addition in Olacabs is the Ride Insurance Policy for the riders of Olacabs which is powered by Acko General Insurance. The customers of Olacabs can opt for the Insurance Policy for just ₹1 which includes coverage for Personal Accident, Hospital Expenses, Missed Flights etc.  At any point in time, customers can opt out of this policy and customers can also get a detailed description or copy of the policy on their e-mail address.
Here is how one can make use of this service from Ola
Steps to avail Ride Insurance:
Open Ola Cabs Application
Select a cab category
Enter the Pickup and Drop Location
You will get a prompt asking to opt for Insurance at ₹1 or not
You can either turn it on or off
Voila! Ride Insurance will be enabled instantly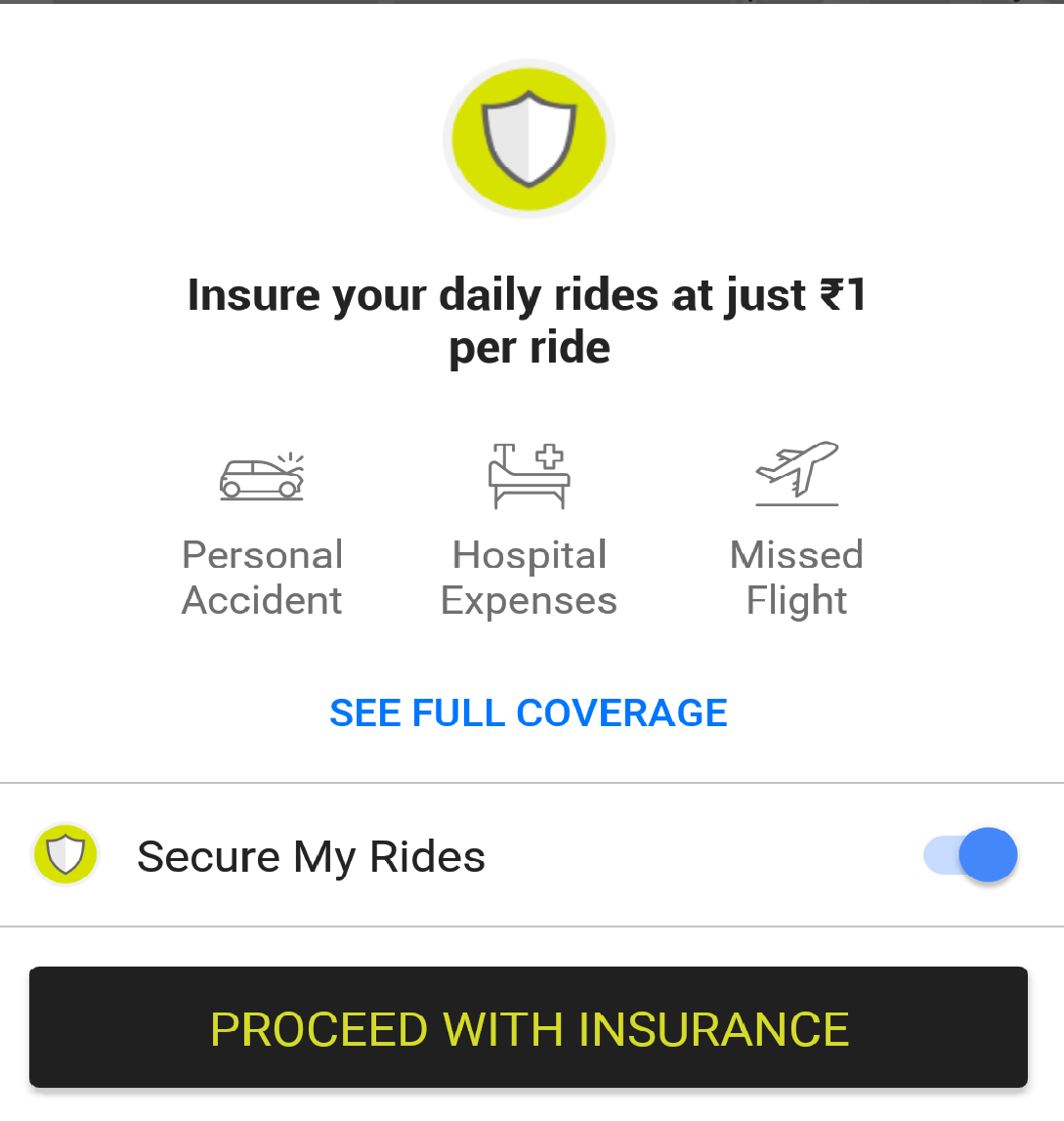 What is covered by the Insurance?
Personal Accident up to ₹5,00,000
Hospitalisation due to injury up to ₹1,00,000
Missed Flight up to ₹5,000 ( valid only for domestic travel )
Daily allowance for hospitalization up to ₹500/day or 7 days
Medical evacuation up to ₹10,000
This Ride Insurance is valid only for rides within the city and not applicable for Rentals and Out Station.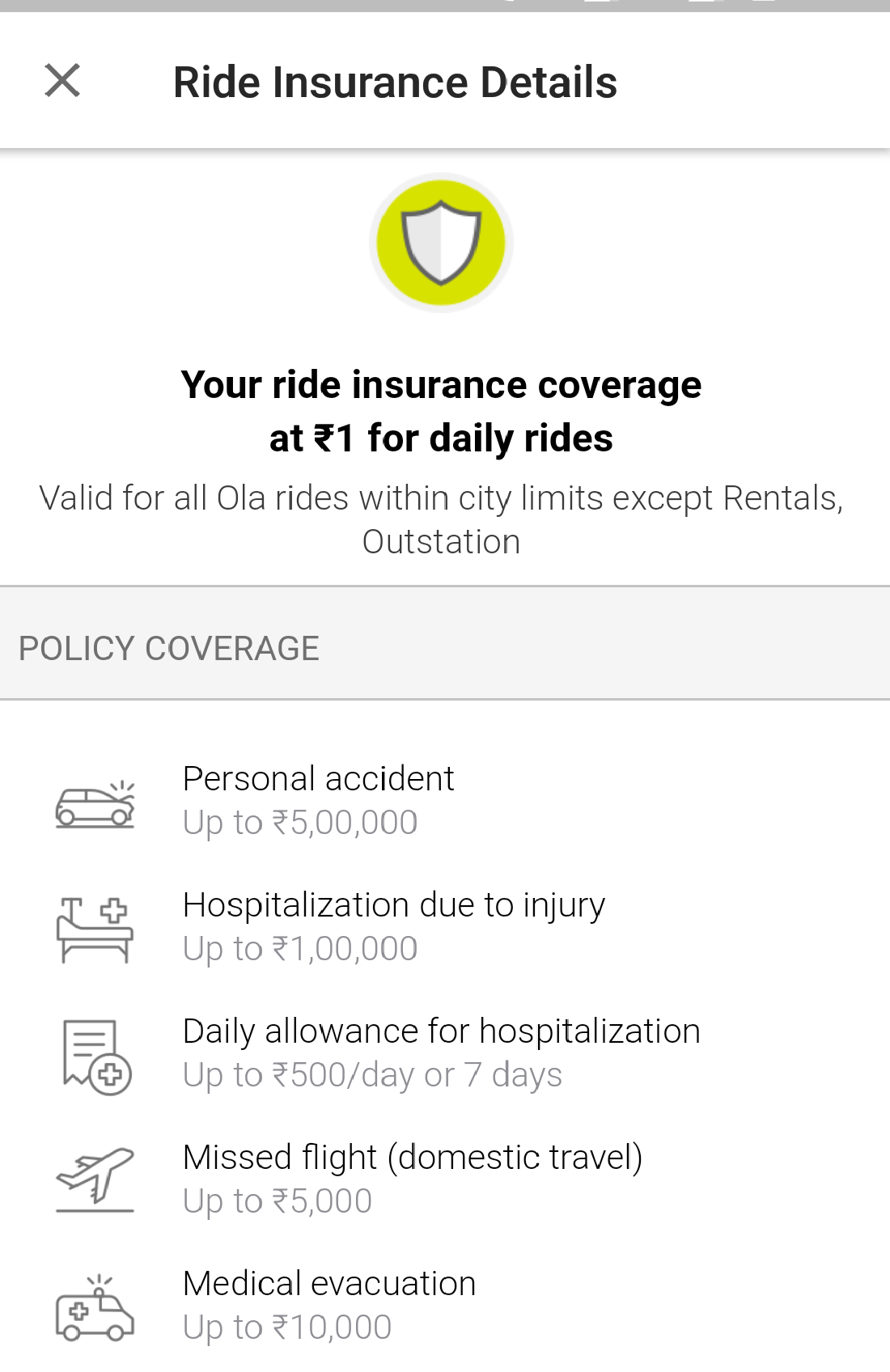 For the Missed Flight coverage, it starts when a customer books an Ola Ride and ends when the ride ends. The coverage is subjected to ETA at the airport being 90 minutes before the scheduled time of flight departure. For Ola Share rides, the coverage will be valid only if ETA is 120 minutes before the scheduled time of flight departure.
In order to make a claim, the customer must use the mobile number registered with Ola on Acko's website or on the Ola app. There is also an option to add a nominee to the group domestic travel. It can be done by clicking on 'Add Nominee'.