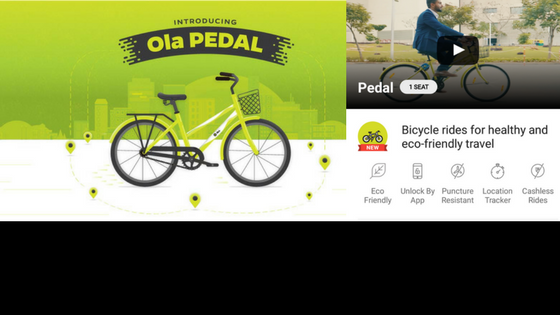 Olacabs has been introducing a new range of services recently and also adding new categories of cabs to its existing fleet. Recently, Ola cabs introduced Ride insurance for its customers which included missed flight insurance, medical expenditure and more.
Olacabs launched the bicycle sharing service in few cities of India last year. It included IIT Kanpur etc. Today, the company has launched Ola Pedal, a dockless Public Bike Sharing Cycle service at IIT Campus, Chennai.
Riders can hie the bicycle for a price of ₹5/15 minutes.
According to Ola, as of now, the service is live only at Indian Institute of Technology, Chennai (IIT Chennai) and is expected to be launched in other parts of the city too.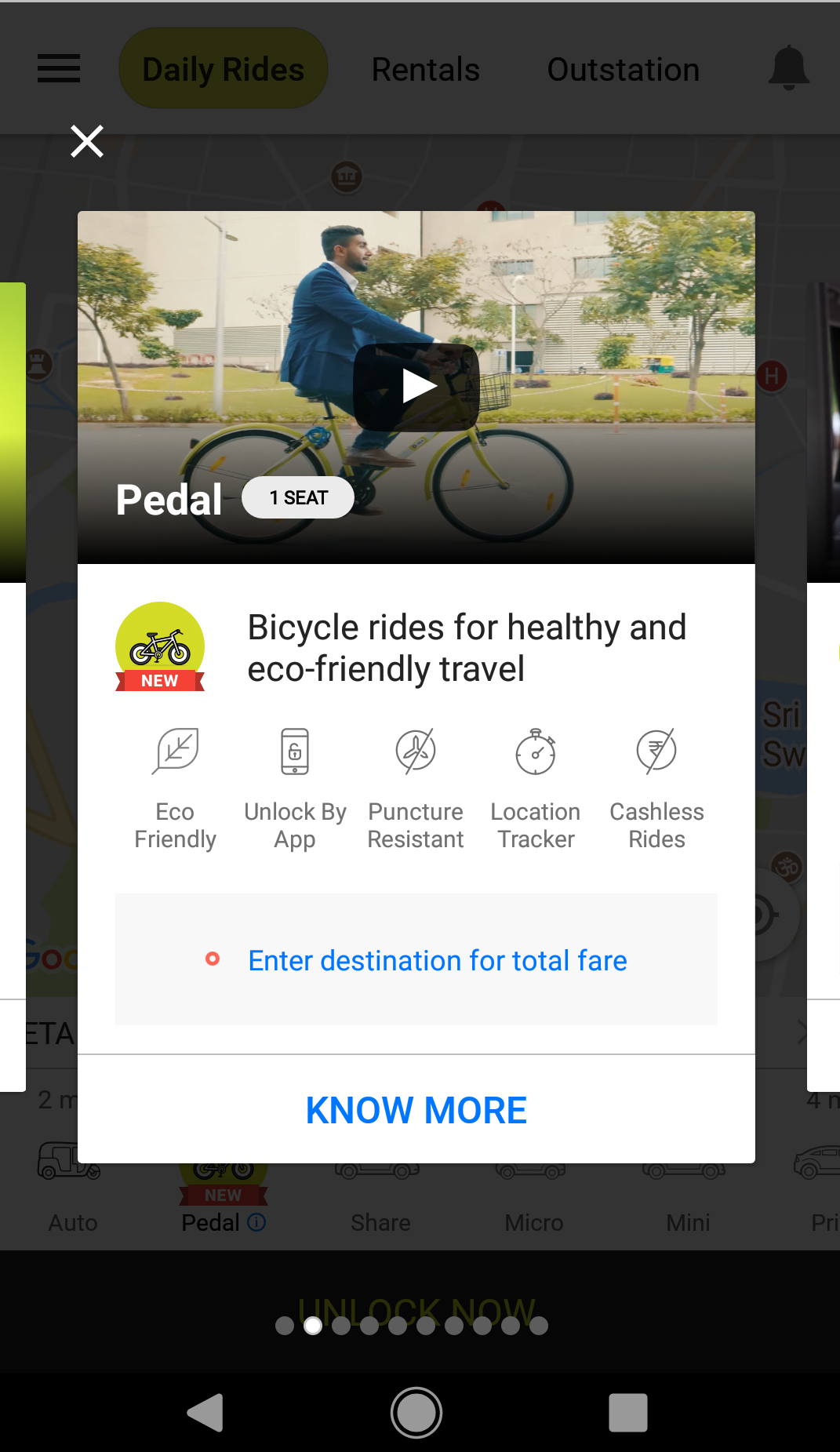 Here is how you can rent a Bicycle with Ola Pedal
How to book an Ola Pedal?
Open Ola Cabs Application
You will find a new 'Pedal' icon
Select the 'Pedal' icon
Click 'Unlock Now'
In the next page, enter the cycle number
Select payment mode
The cycle will get unlocked
Voila! Start your ride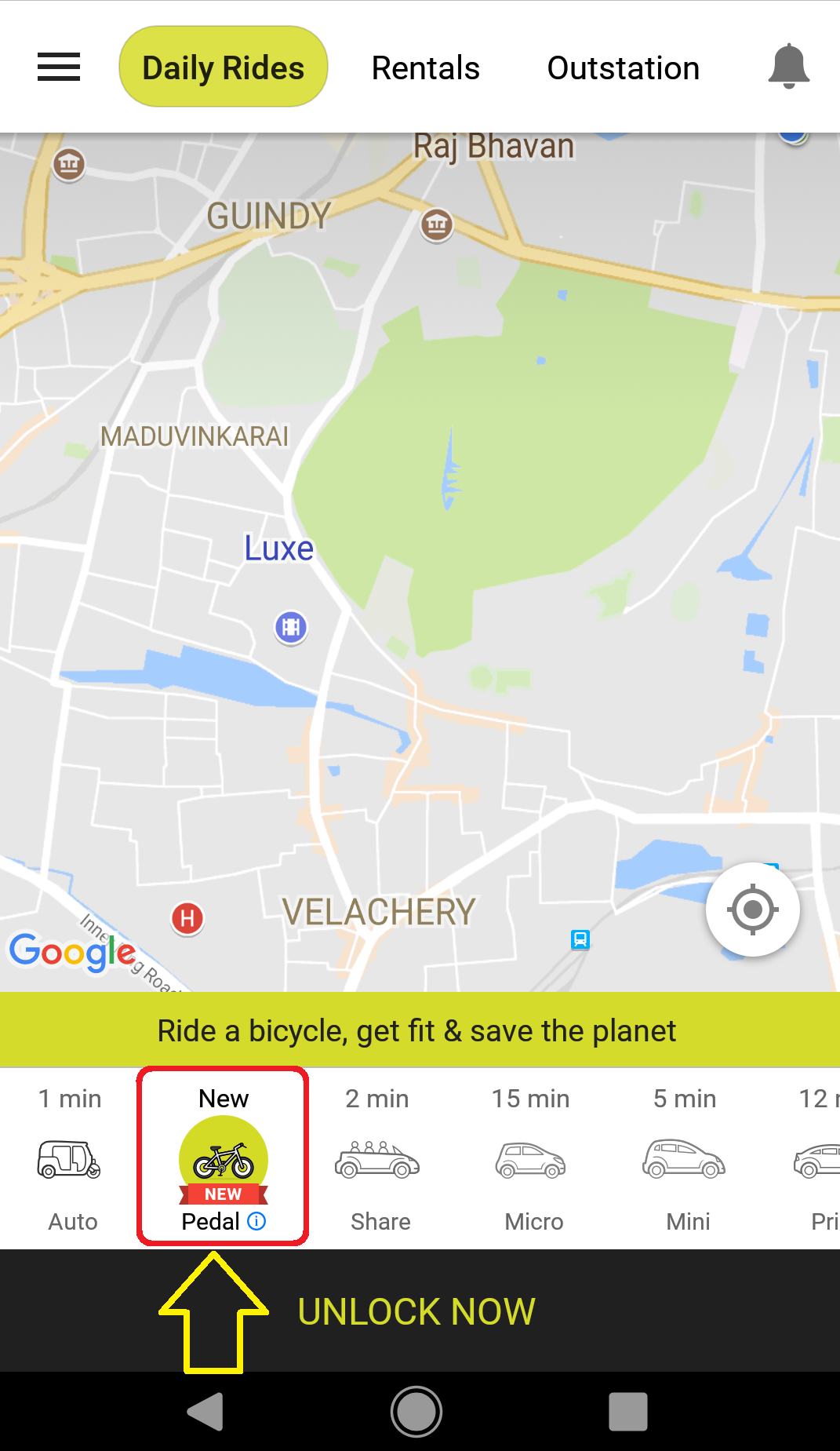 Features:
Eco-friendly and convenient to commute
These cycles are GPS enabled and location can be tracked in real time
Locate the bicycle in real time
Cashless Ride. The payment can be done only through Ola Money
Puncture Resistant Bicycles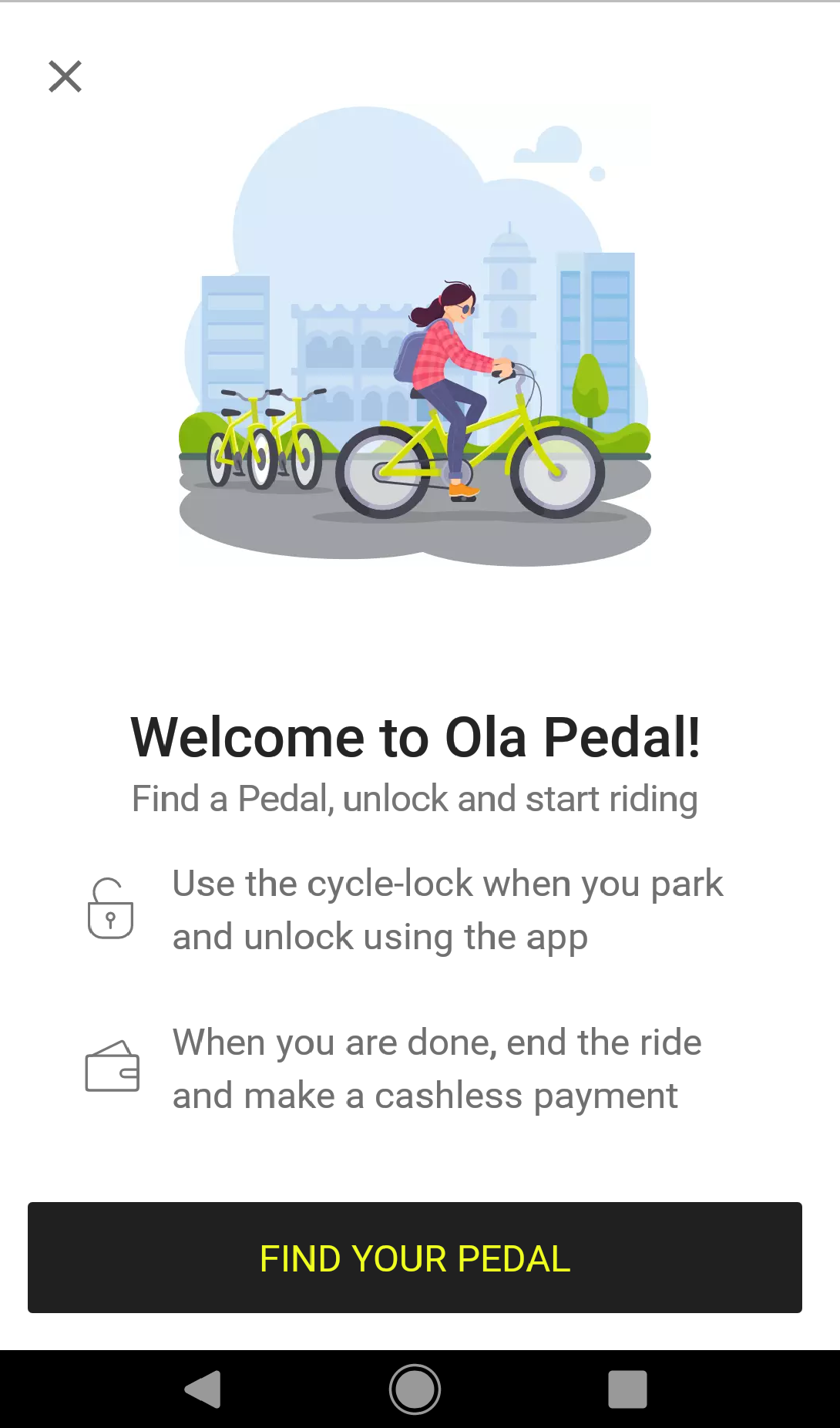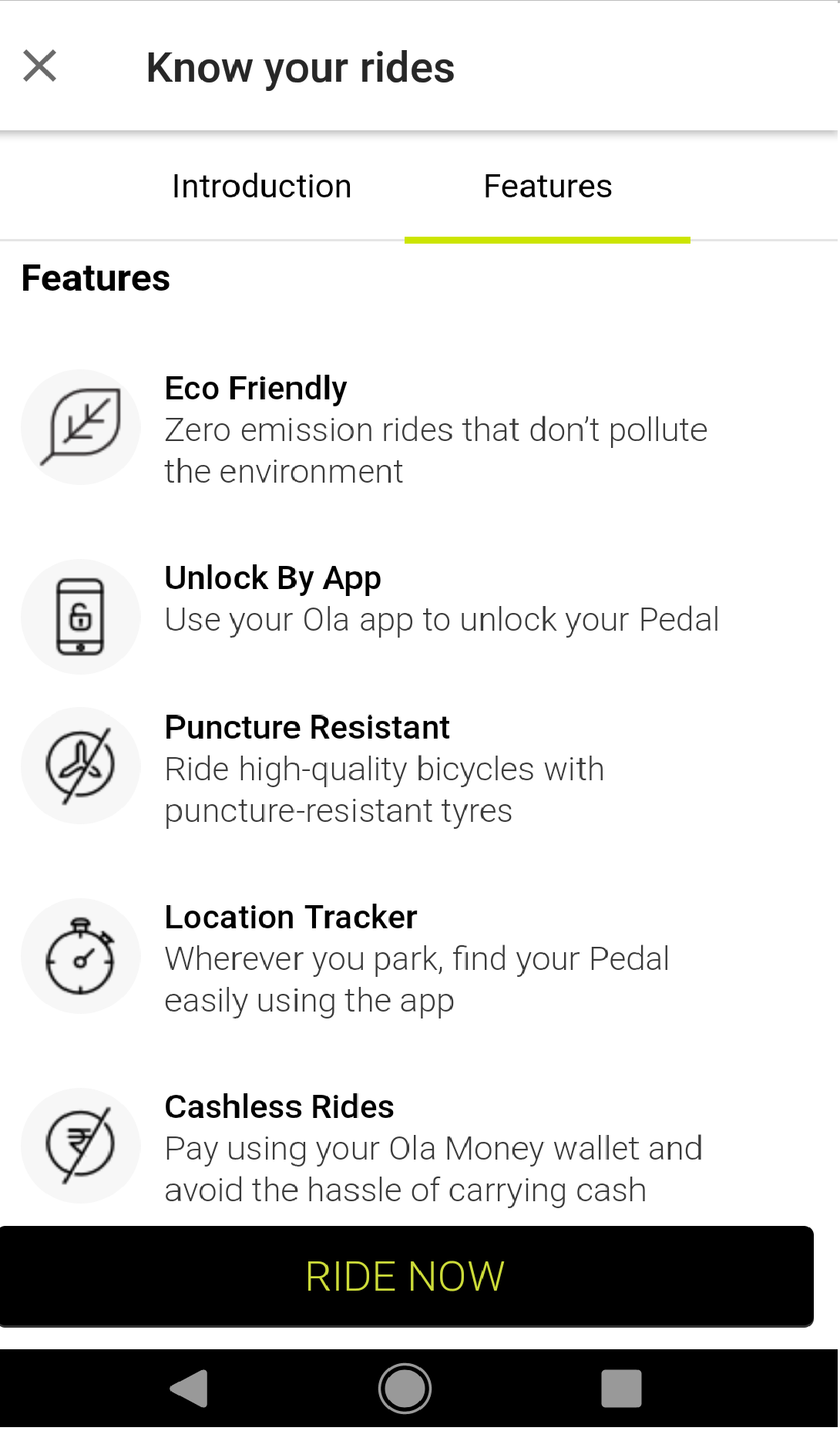 The bicycle can be unlocked with a tap right from the Ola Application. Upon entering the cycle number, the bicycle is unlocked and ready to ride. The tyres of the bicycles are puncture resistant in order to provide a smooth and comfortable ride.
Riders can find the location of the bicycle in real-time on their Ola Application as the bicycles are equipped with GPS tracker.
With the launch of this bicycle sharing service, commuting around a college campus will be a lot easier and convenient. The best part about this service is that it is cashless and eco-friendly.
It is nice to see such eco-friendly services being launched by Ola. We hope that Ola cabs will extend this service across many cities of India.