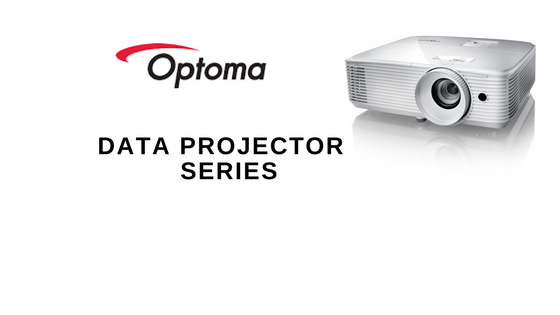 Optoma
launched quite a lot of new projectors in India recently. The latest projectors from Optoma are targeted towards Business and Education environments. The company claims that users can experience brighter, higher resolution presentations in classrooms, meeting rooms, and training labs with Optoma's latest 334, 335, and 336 data projector series, including WU334, EH335, WU336, and EH336.
Optoma 334, 335, and 336 data projector series adopt TI's latest 0.48" DMD chip, delivering WUXGA and 1080p resolution options, 3400 to 3600 lumens of brightness, and 20,000:1 of contrast ratio. They produce incredibly sharp and vivid images, even with moderate room light. With a low noise level of 27dB, these series provide the best lights-on experience for small-to-medium rooms.
Equipped with a 1.3x zoom lens and robust input options, including VGA, dual HDMI ports with MHL support, and composite video connectors, Optoma's 334, 335, and 336 data projector series offer versatile installation. The addition of an RJ45 port enables network control in business and education environments.
Specifications: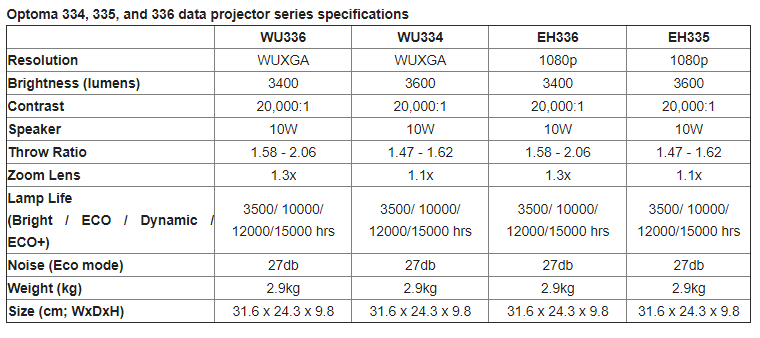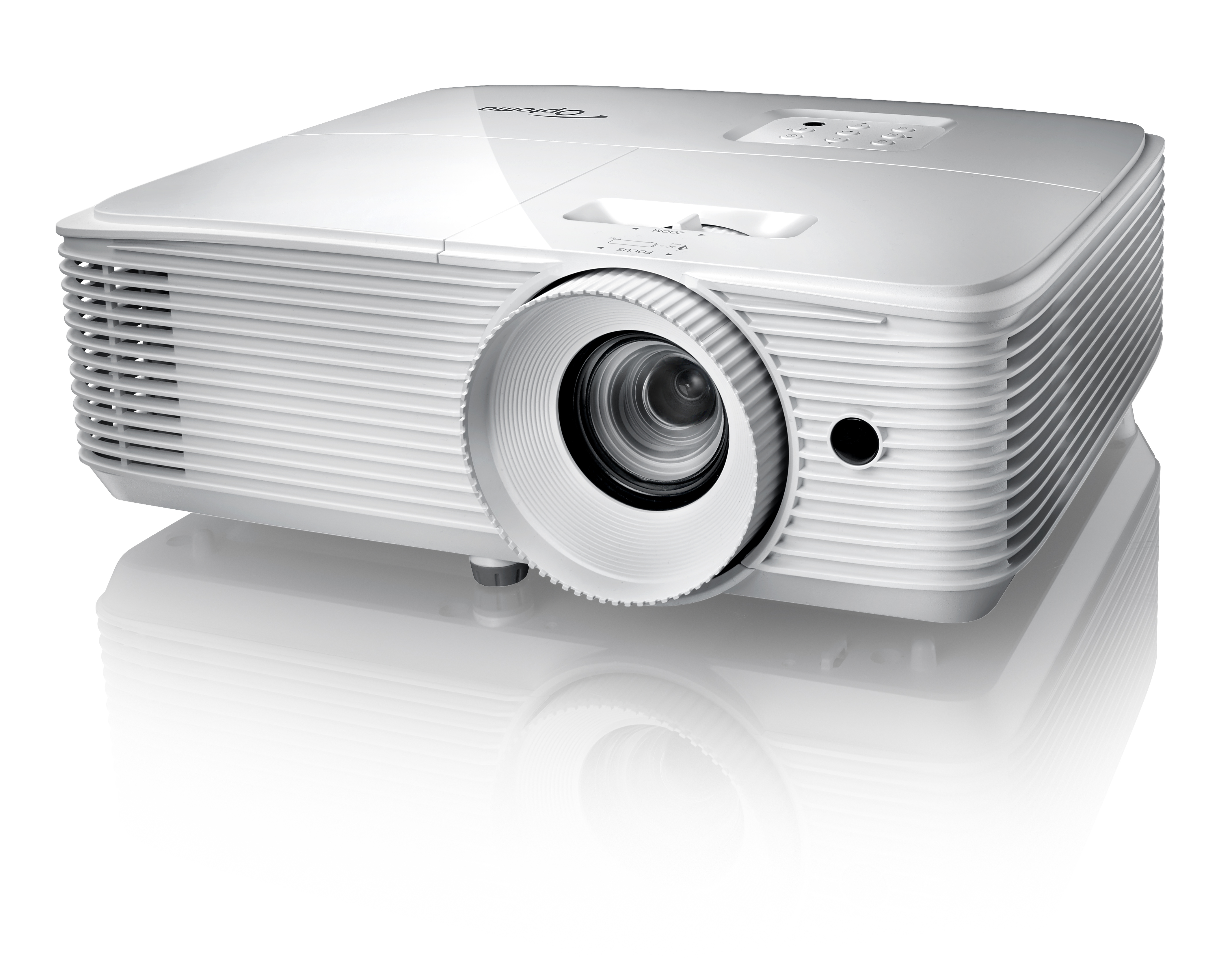 Gordon Wu, Assistant Vice President at Optoma APAC said,
Choosing the right technology for commercial and educational occasions is essential to meeting and learning efficiency. With the emerging demand from both enterprises and schools to present more details in larger images and higher resolution, Optoma introduces the latest 334, 335, and 336 data projector series models with higher resolution, brighter projection, low noise, and versatile installation