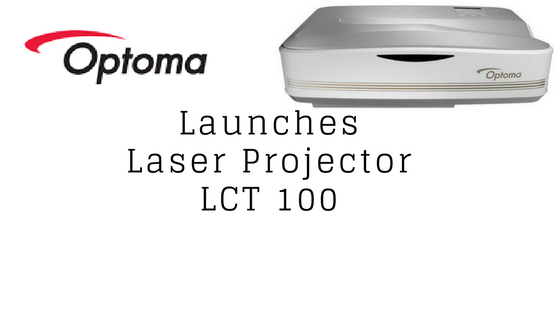 Optoma, the popular home entertainment projectors company is in a spree of launching new products. Recently, we saw the launch of New DarbeeVision Projector . Now, the company has launched a new Ultra-Short Throw Laser Projector that carries the model number LCT100 in the Indian market.
The advanced 3,000 lumen, full HD 1080p, ultra-short throw, laser projector allows consumers to watch TV programs, movies, or even play games in their own home in a more immersive way.
Optoma LCT100 is powered by a long-lasting, low maintenance, lamp-free laser light source delivering consistent, superior color reproduction with vivid images for up to 20,000 hours.

What's special in Optoma LCT100?
With ultra-short throw lens, Optoma LCT100 can project an impressive 100" image from just 30cm away on a flat surface or screen. This allows consumers to place the projector closer to the wall. It removes the need for lengthy cables, simplifies setup, and reduces installation time. It is, therefore, an ideal display solution for limited space, offering the TV, movie and gaming fans a brilliant cinema choice with much cheaper price.
Optoma LCT100 supports the latest digital media interface, including HDMI 1.4a ports and MHL, allowing mobile devices, such as Optoma's HDCast Pro and smart phones, to connect directly to the projector to play back music and video, view pictures, and even share web pages and other user generated digital media content.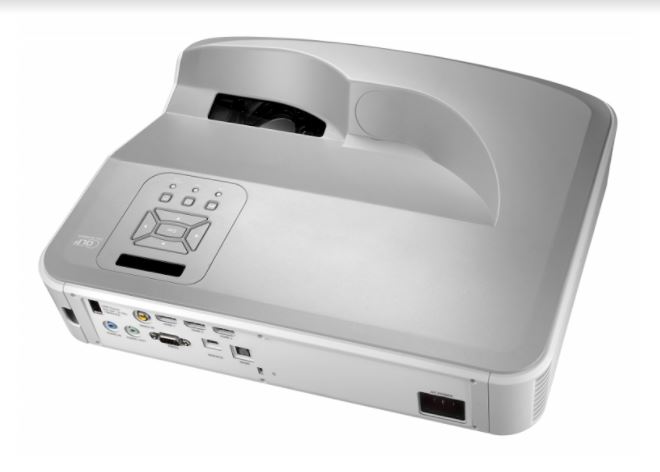 Key Features of LCT100
Laser Technology – A solid-state laser-phosphor light engine with 3,000 lumens brightness and longer life expectancy of up to 20,000 hours
Ultra-Short Throw – Can project an impressive 100" image only 30cm away from a flat surface or screen
PureMotion Technology – Use sophisticated frame-interpolation technology, advanced motion control processing to eliminate motion blurring or image judder even in high-speed action sequences
Easy set-up and operation –Support MHL, HD cast Pro, and a flexible I/O
Integrated 10W speakers for powerful sound
Optoma LCT100 Price: INR 5,96,000
Commenting on the launch, Gordon Wu, Assistant Vice President at Optoma APAC said,
In India, changing lifestyles, decrease in price, and rising spending on electronics has led to an upsurge in demand for projectors, when home entertainment vertical has been growing at a slightly higher pacesaid Optoma is advancing into the retail channels of India, and is determined to cultivate the Indian home entertainment market. With the launch of LCT100, we provide a great visual enhancement in the bargain for home theatre enthusiasts. Equipped with solid-state laser-phosphor light source, LCT100 brings longer life expectancy of up to 20,000 hours; its features of ultra-short throw and versatile integration also fulfill the needs for those who have small to medium-sized home entertainment space.