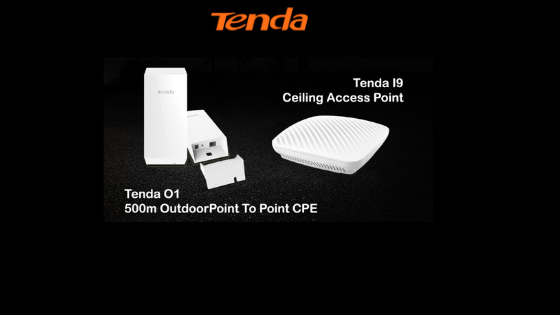 Tenda, a leading global vendor of networking devices has been known for its popular routers, wireless repeaters and more. Tenda makes budget friendly routers that work efficiently too. Recently, Tenda has launched two new budget-friendly devices in the Indian market, Tenda O1, an Outdoor CPE and Tenda I9, a 300Mbps wireless access point.
Both these devices come with affordable price tags and aim to provide value for money specifications at affordable rates. The Tenda O1 2.4GHz Outdoor CPE is designed to provide WISP CPE solutions and distant wireless network solutions for video surveillance and data transmission till 500meters. The Tenda I9 is a wireless access point specially designed to efficiently perform in indoor environments like office, bar, coffee shop, etc.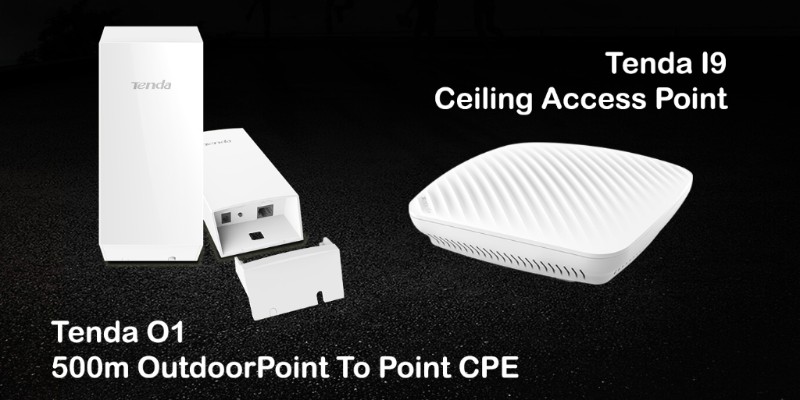 Tenda O1:
The Tenda O1 comes equipped with an 8dBi directional antenna to provide an efficient way to pick up and maintain a stable signal for a wireless network connection ranging up to 500 meters hence providing an optimized transmission quality. It adopts the auto-bridging technology through which two CPE can connect to each other automatically.
Multiple Application Scenarios of Tenda O1:
Long-Distance Wireless Connection
One work as AP mode and another work as Station mode to create a long distance wireless connection for video surveillance and data transmission.
WISP(Client + Router) Mode
Wirelessly connect to WISP station/hotspot to share Internet to local wireless and wired network.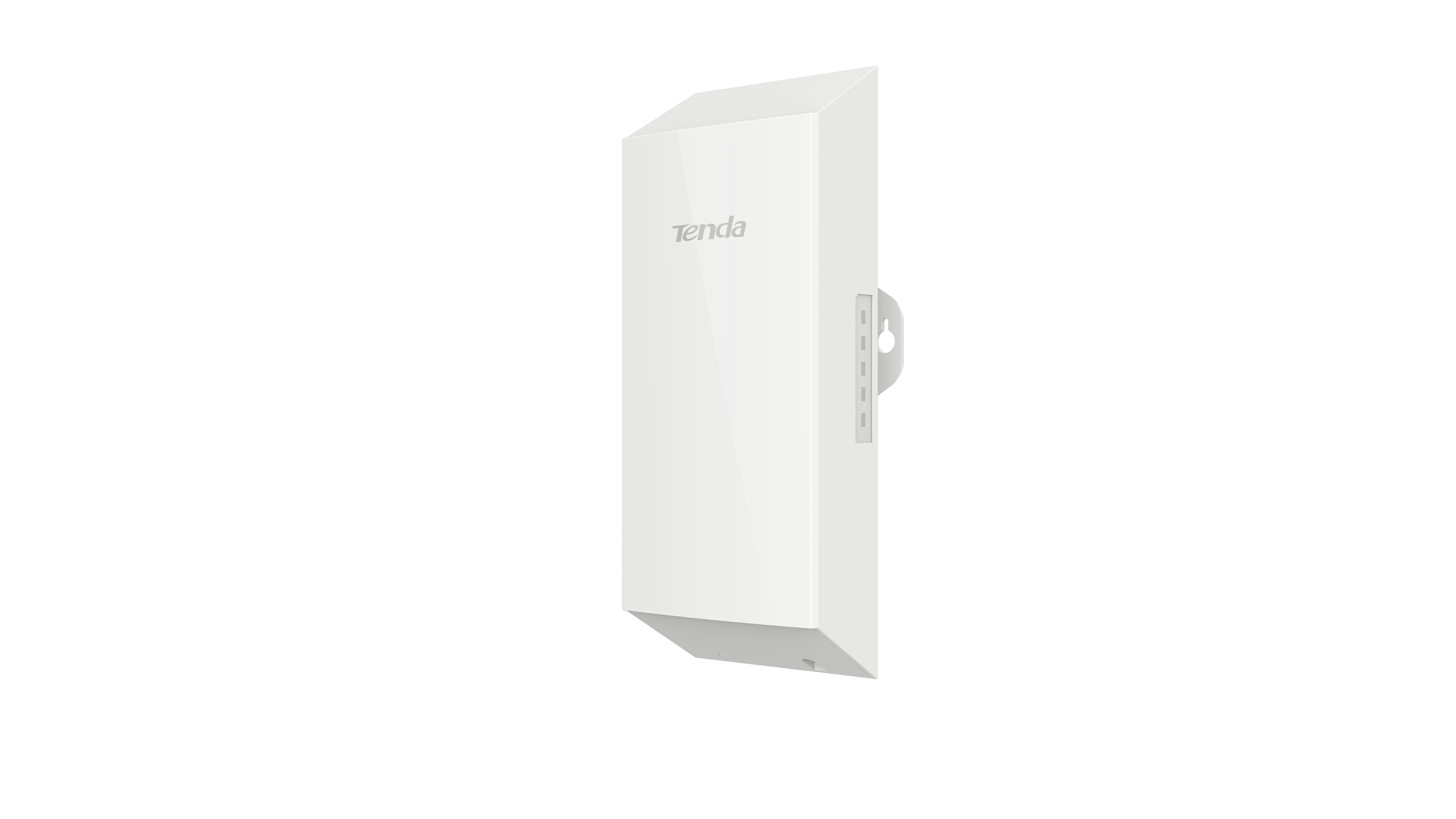 Equipped with IP64 waterproof enclosure and high-quality hardware design, O1 can work in various weather conditions. The Tenda O1 also comes with centralized management software that helps users to easily manage all the devices in their network from a single computer i.e. the CPE Assistant.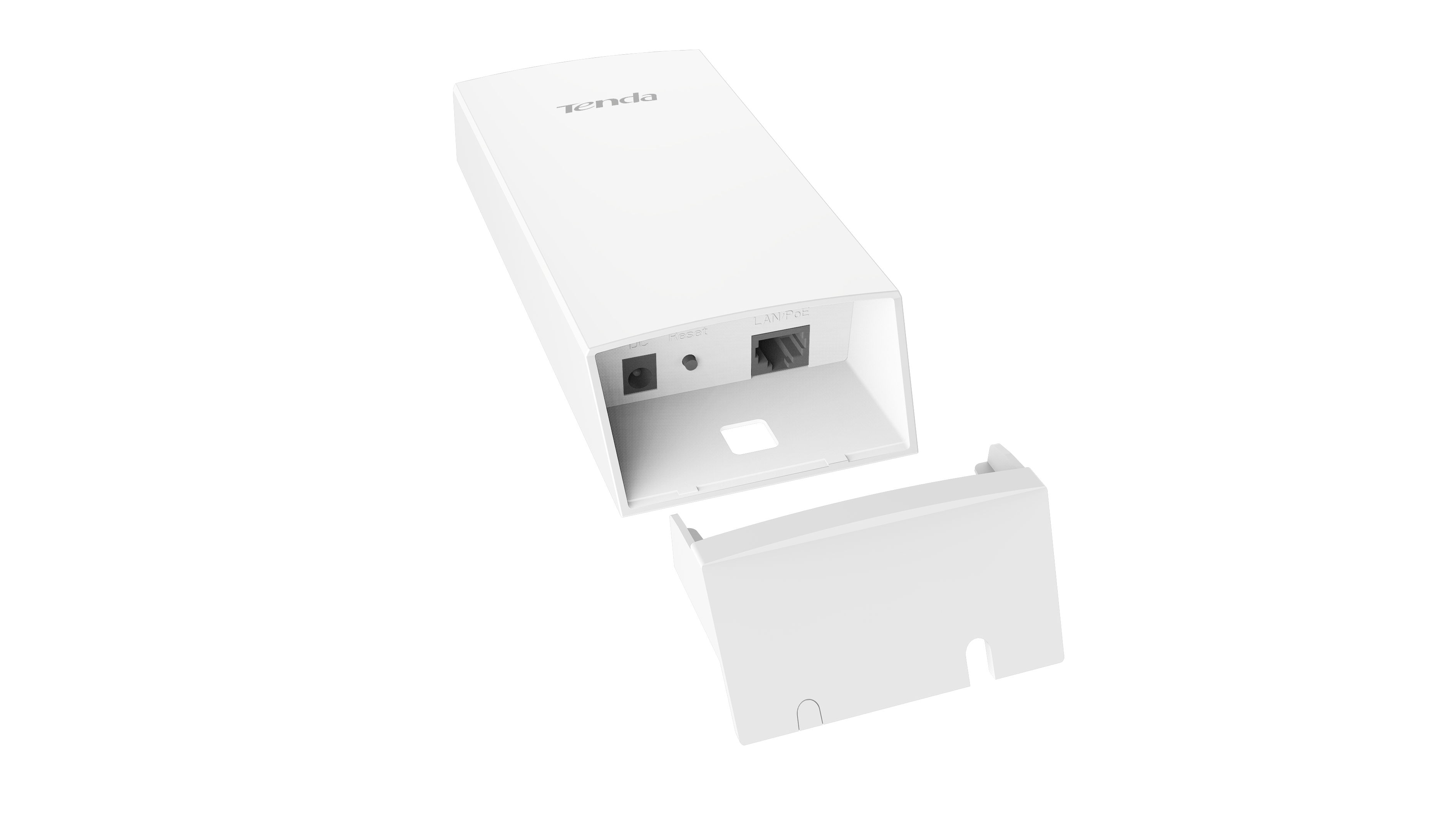 Tenda I9:
The Tenda I9 works only in the 2.4GHz band and have 300Mbps bandwidth support. It has 2 built-in high gain omnidirectional MIMO antennas which give powerful WIFI signal penetration and coverage and provide a justified network to all devices as per their usage. Through the built-in revolutionary multiple anti-interference technologies, the Tenda I9 can automatically choose the optimal channel which improves the quality of the wireless signal making the wireless network more stable reducing interference.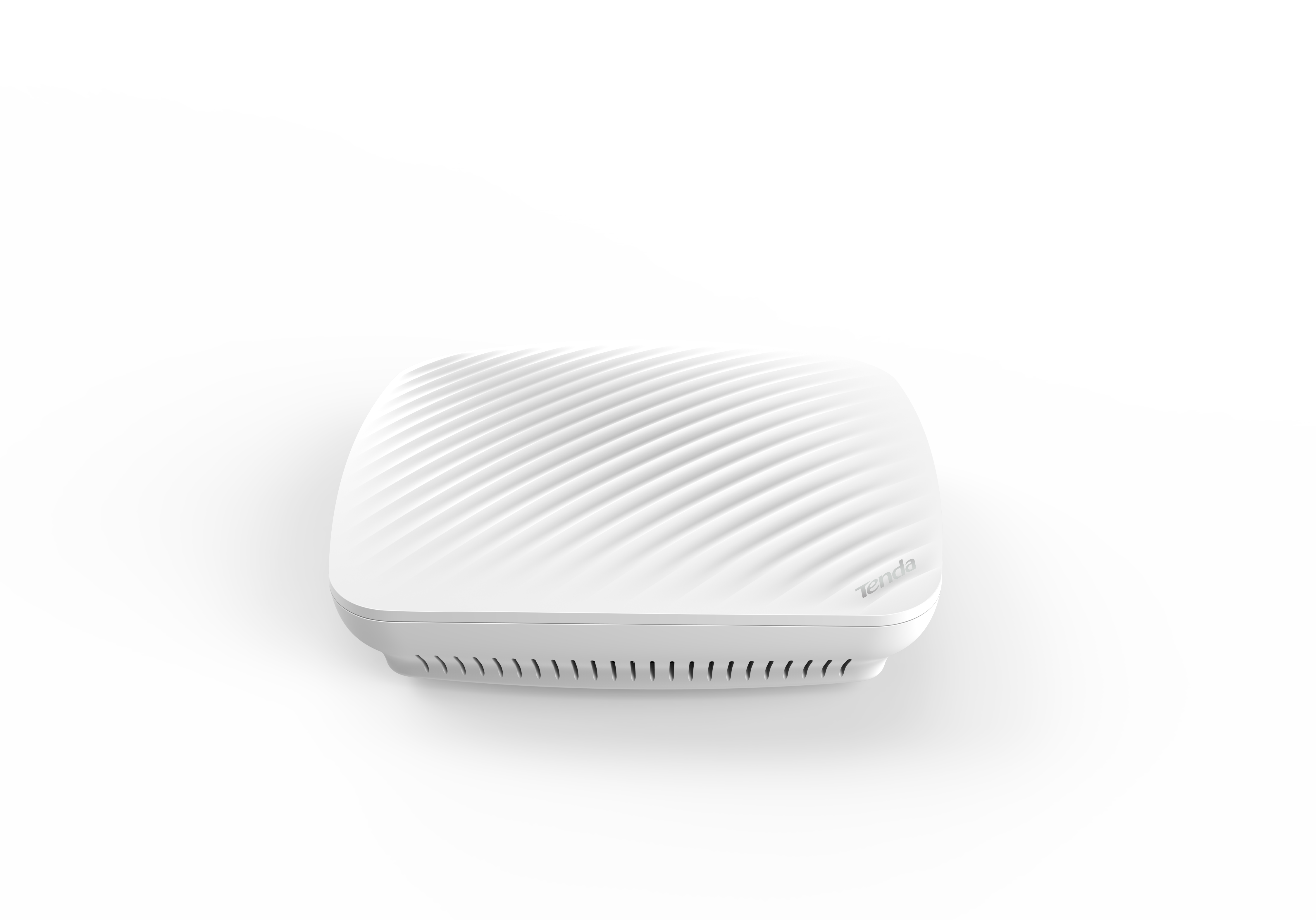 The I9 supports hollow scheduling and limited weakness signal terminal access. It can allocate the resources of wireless reasonably. It can adjust the threshold of low signal terminal access; reject the terminal access of low signal strength, which make sure the wireless network is more high-speed.
It has support for Multi-SSID feature to support VLAN and SSID binding. According to the connection to different SSID, it can distinguish the internet access and data access rights which protect network data security. The Tenda I9 supports centralized management of wireless controllers, automatically detects and recognizes AP. In a wireless network, only one wireless controller can be used to manage all AP and can monitor the operation of the whole network in real time. making it an optimum device for Small offices, Budget hotels etc.
Commenting on the launch of these products in India, Mr. Frank Rao, Director, Tenda India, said
"O1 and I9 are two budget-friendly products from Tenda in Indian market, both these devices are designed and crafted with thought of value for money and best specs at rate scenario, our customers always demanded us for such units where project was of limited budget and they did not need any high-end device to execute the task, well here is the solution from Tenda for all those request."
About Tenda:
Founded in 1999, Tenda technology is the recognized leading supplier of networking devices and equipment. Tenda has committed to delivering easy-to-install and affordable networking solutions, offering innovative, cutting-edge products to ease people's intelligent life.
Innovation is the soul of Tenda technology. Tenda has two R&D centers, Shenzhen and Chengdu, with about 1000 employees; one Manufacture center, with about 3000 members and a new 120000 m2 manufacture base under construction.
Tenda products include home networking, business networking, switch, broadband CPE, gateway, powerlines, mobile broadband, IP camera etc. Excellent performance, steady signal, easy use and installation, top quality with competitive price are the common features of all Tenda products.
More details about the products can be found at Tenda's Official Site http://www.tendacn.com/in/default.html