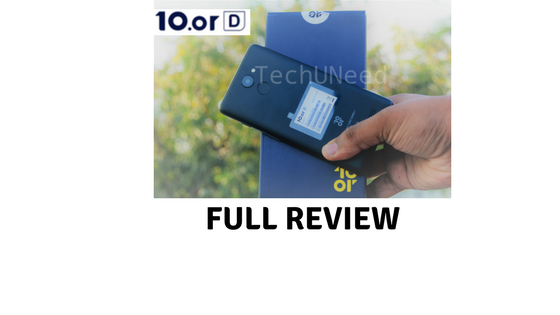 The smartphone market in India has been growing rapidly and we have been seeing manufacturers offering smartphones with good specifications at a crazy price point. Smartphones with good specifications under Rs. 5000 segment is seeing a rapid growth in the Indian market. Although, there have been smartphones below Rs. 5000 in the Indian smartphone market by other manufacturers, they don't really provide value for money. So there is a kind of vacuum left in that segment for quite some time now.
But, recently Xiaomi created a revolution in the Indian smartphone market with the "Desh Ka Smartphone" i.e., Redmi 5A. It packed some really good specifications for the price of Rs. 4999 ( for first 5 million units ). There were cost-cutting measures done by Xiaomi like the omission of Finger Print Scanner which was a deal breaker for many.
There was not any competition to Redmi 5A in that price segment until the entry of new budget smartphone from Tenor, 10.or D. Tenor is a relatively new brand and we had seen some great products from the company like 10.or E and 10.or G. 10.or D is the new budget offering from the company under the 'Crafted for Amazon' category. Yes, this smartphone is Amazon India's own brand and is sold exclusively on Amazon India starting at a sweet price of Rs. 4,999.
We have been using the 10.or D Smartphone ( 3 GB RAM variant ) for quite some time now and have tested it extensively. Here is our full review of 10.or D Smartphone
Unboxing and Box Contents:
The box of 10.or D smartphone comes in a bright blue colour with the company's branding to the bottom right of the box. The design of the box is minimalistic with just the branding and the name of the smartphone.
On opening up the box, you will find the smartphone itself which is followed by the travel adapter, SIM ejector tool and a MicroUSB cable. It is then followed by the usual manual and warranty card. That's it for the box contents.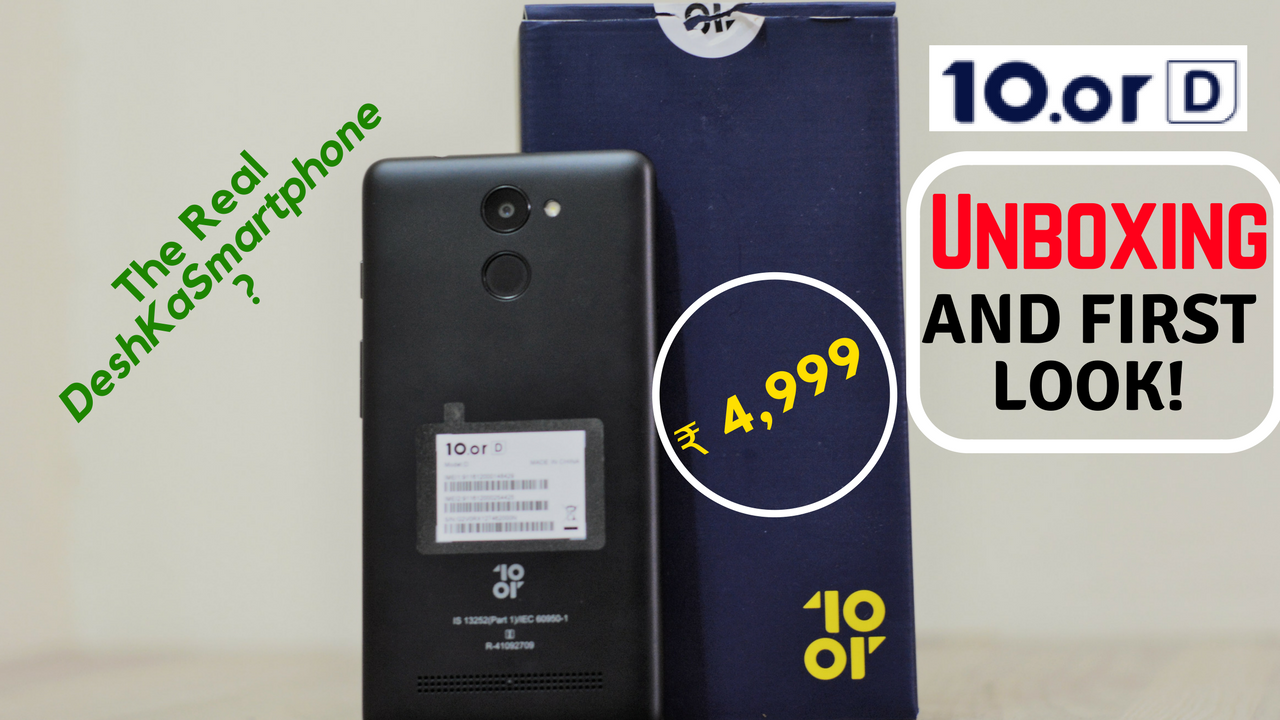 Physical Overview and Build Quality:
To the front, there is a 5.2 inch HD display sporting a resolution of 1280 x 720 pixels, a 5 MP selfie camera, sensors and earpiece. To the left, there is a tray which takes in Dual SIM Cards and a MicroSD card. Yes, you read it right. It is not a hybrid solution this time and the device accepts 2 SIM cards + MicroSD card at the same time.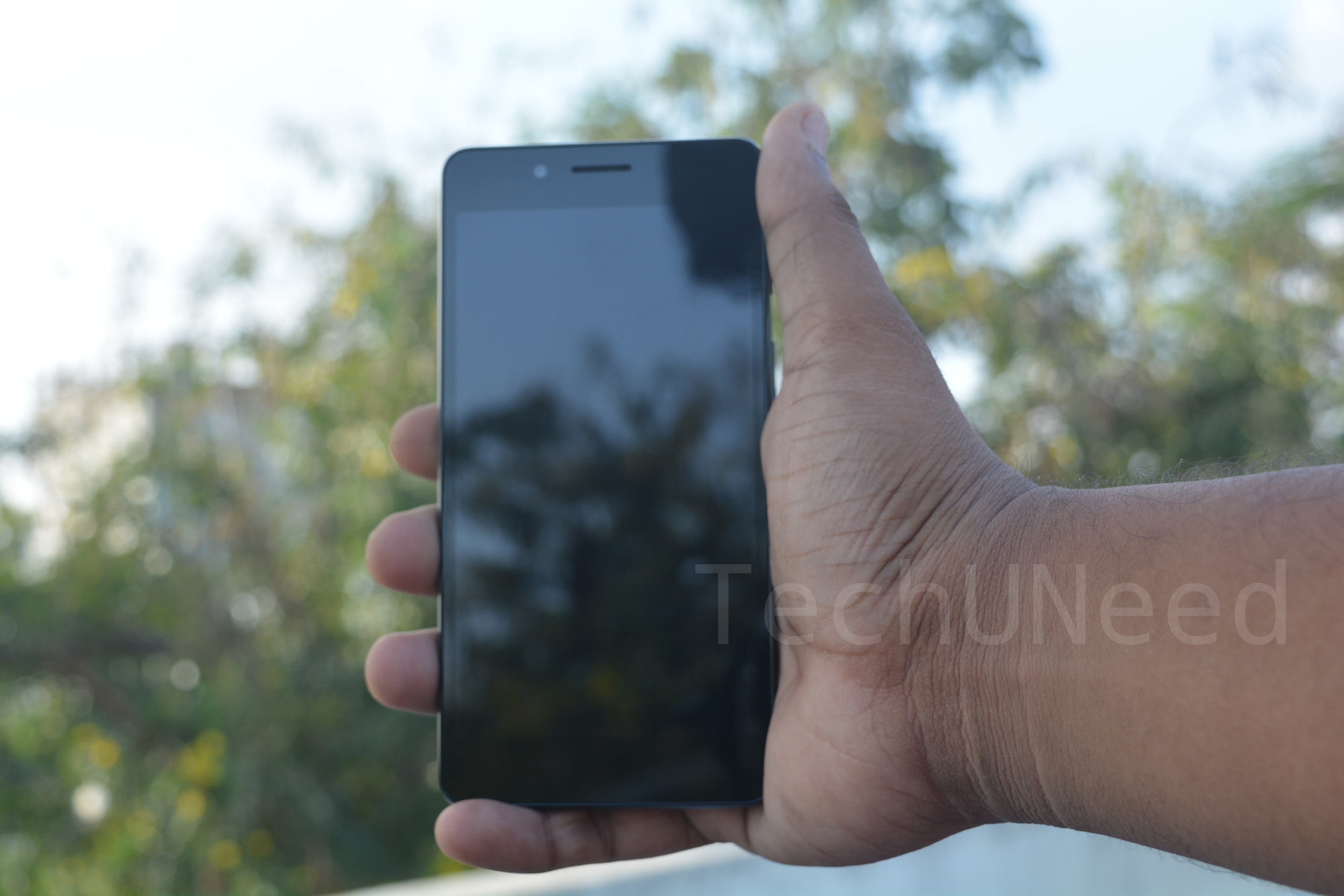 To the right, there is Power ON/OFF button which is followed by Volume Rockers. The buttons are made up of plastic and give a tactile feedback when clicked. To the bottom, there is a MicroUSB charging/sync port and the primary microphone.
To the back, there is a 13 MP AutoFocus camera with LED Flash, a Finger Print scanner and a mono speaker.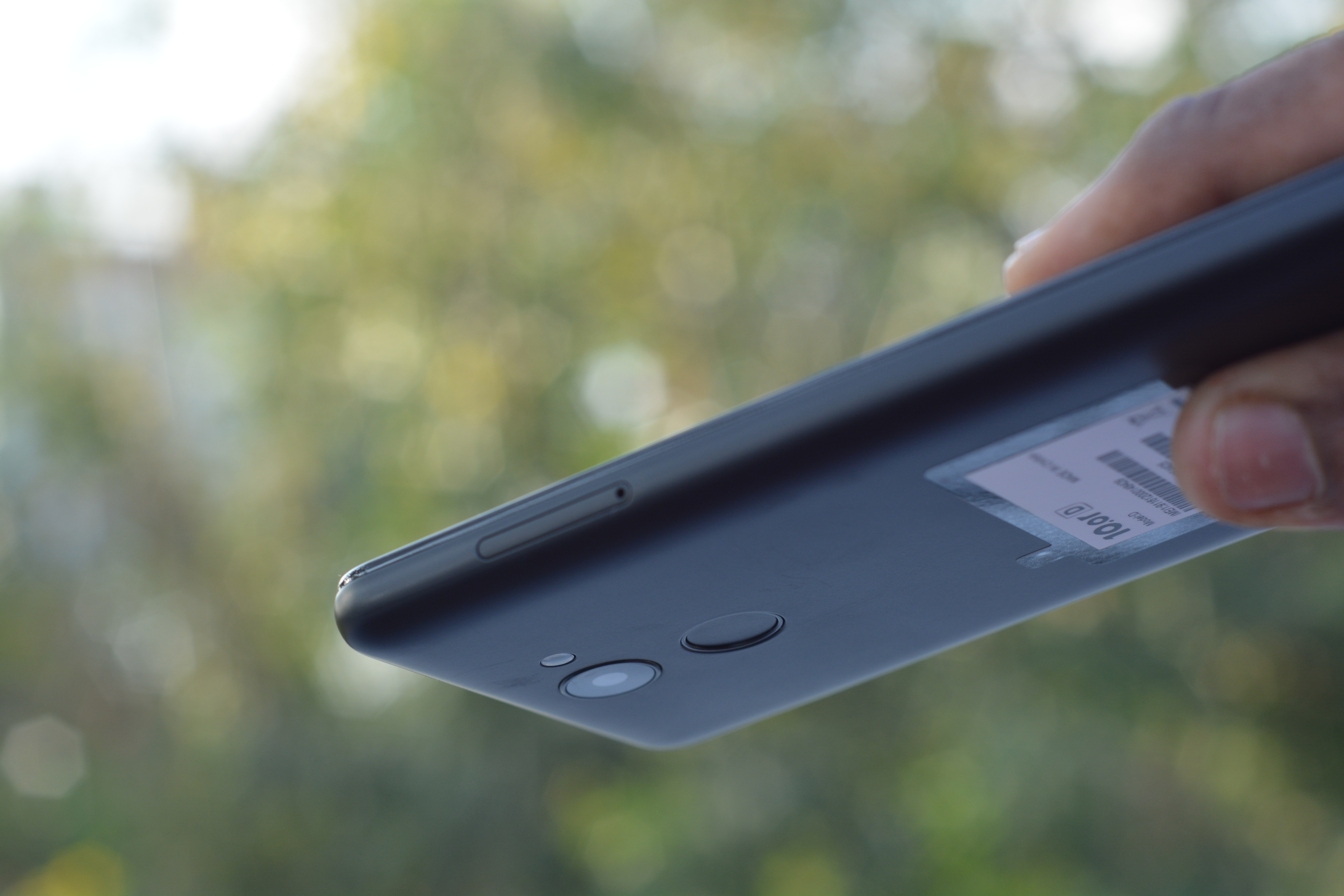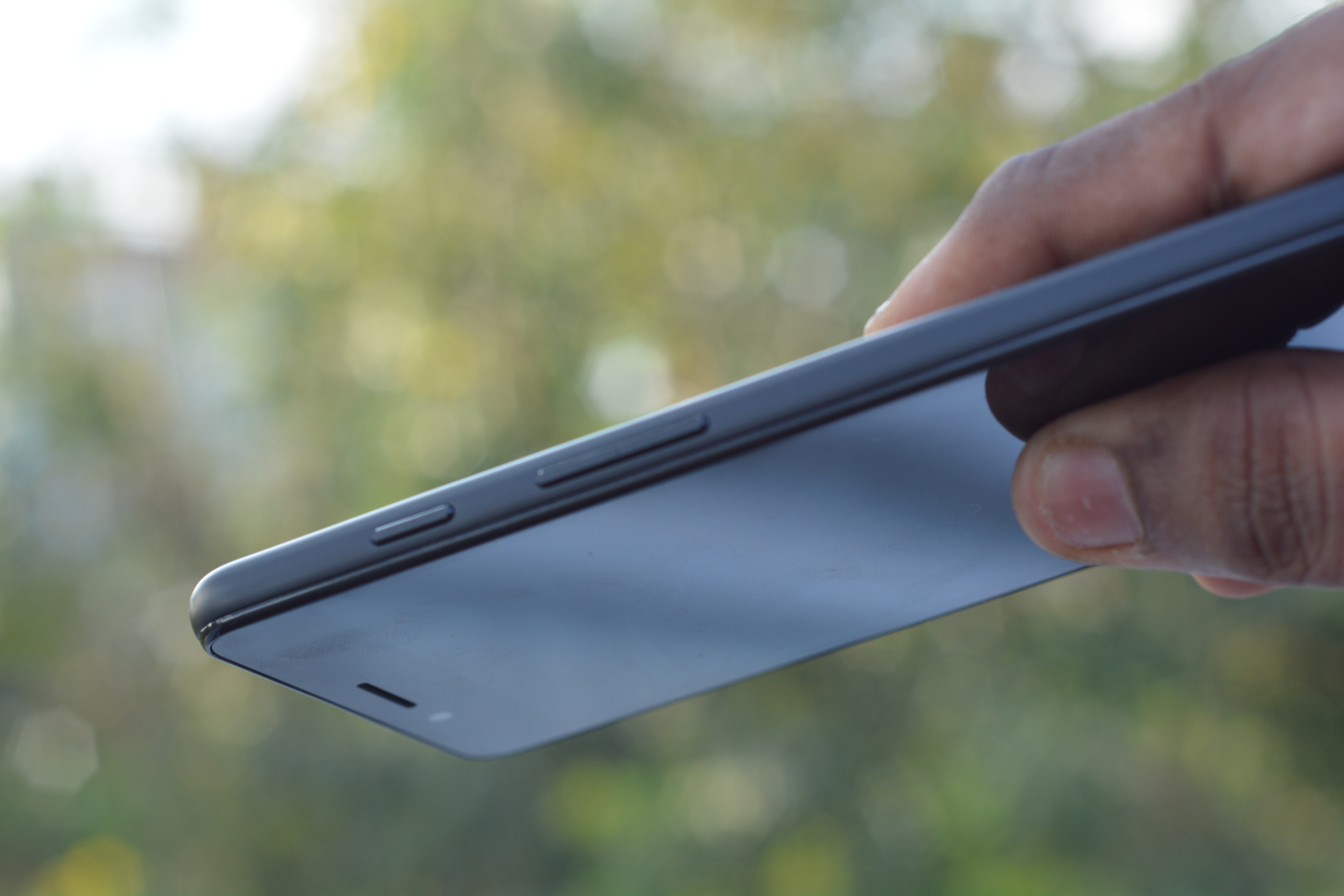 This smartphone is made of plastic but feels like a smartphone made of metal. The build quality is good and feels solid when held!
Display:
10.or D smartphone sports a 5.2″ HD display that comes with a resolution of 1280 x 720 pixels. The quality of the panel used by Tenor is good for the price and the colours look vivid and natural on this smartphone. The viewing angles are quite good too and you will have a good experience consuming media on this device.
The outdoor legibility outdoors in direct sunlight was decent and it is not the best that we have seen though. But for the price point at which this smartphone selling, it is offering more.
Overall, the display quality on 10.or D is good and there are no issues with it!
Performance:
10.or D is powered by Qualcomm Snapdragon 425 processor which is a quad-core processor clocked at 1.4 GHz. The graphics duties are handled by Adreno 308 GPU. It comes in two variants i.e., 2 GB RAM and 16 GB internal storage, 3 GB RAM and 32 GB internal storage.
When it comes to the performance, Snapdragon 425 on 10.or D handles most of the tasks quite well without any issues. 10.or D was able to handle day to day operations without any hiccups. The multitasking on this smartphone was quite good as well and it could retain most of the apps in memory. In the 3 GB RAM variant, it started booting out apps and reloading when there were 5-6 apps in the background. The UI was fluid for the most part but we did face random freeze at times. It was fixed instantly just with a restart. It is not a serious concern to note and we hope this will be fixed by Tenor in the next update.
When it comes to gaming, 10.or D handled casual games and even heavy games very well. The loading times were a bit longer and there were minor frame drops in graphics-intensive titles like Asphalt 8, Dead Trigger 2 etc. But for the most part, it handled gaming very well and the performance was surprising, to be honest!
Battery:
One of the Unique Selling Point a.k.a USP of 10.or D is the mammoth 3500 mAh battery. The battery life on this smartphone is very good and it will last for 2 days with light usage. It will easily last over a full working day with moderate to heavy usage.
The supplied charger in the box is not a fast charger and neither this smartphone supports fast charging. The travel adapter is rated at 5V 1A and it charges the smartphone fairly fast. With the stock charger, it refilled in about ~2hours 30 minutes and with a 2A charger, it will charge up in ~ 2 hours.
Finger Print Scanner:
The second highlighting feature on 10.or D that sets apart from the competition is the inclusion of a Finger Print scanner at this price point. Yes, you read it right. 10.or D sports a rear-facing fingerprint scanner.
When it comes to the performance of the fingerprint scanner, it was a mixed bag for us. Most of the times, it registered our fingerprint and unlocked in a jiffy. But sometimes, it failed to recognise and we had to try quite a few times to get it worked. Don't get us wrong. It works very well but at times, it failed to recognise. We hope and wish Tenor addresses this issue in the next software update.
Camera:
10.or D sports a 13 MP Auto Focus Camera with PDAF capability and a 5 MP Front facing camera. The rear-facing camera has an aperture of f/2.0 and the front-facing camera has an aperture of f/2.2.
Here are some of the sample pictures taken with 10.or D Smartphone
As seen from the above sample images above, the quality of the photos taken from the 10.or D smartphone turns out to be pretty good with good amount of detail. But you got to have stable hands or else you will end up with shaky images like the one above.
The video recording can go up to FULL HD 1080p with the rear-facing camera and quality of the footage is average. The selfies shot from the front-facing camera come out quite good.
Overall, the camera quality on the 10.or D is quite good.
Software:
10.or D runs on Stock Android 7.1.2 Nougat with a few Amazon specific apps like Amazon Shopping, Kindle and 10.or Care. Tenor hasn't done much customisation on this smartphone and kept it stock for the most part.
Tenor has promised an OTA update to Android 8.0 or 8.1 Oreo soon and we hope to see the update very soon!
Connectivity:
10.or D supports 2G/3G and 4G networks and even has the support for VoLTE. We tested it with Jio VoLTE and it worked flawlessly. When it comes to Wifi bands, it supports 2.4 GHz band and there is no support for the 5GHz band.
There is support for USB Host which means that USB OTG Support is present on this smartphone and it works without any issues.
Conclusion:
If you are looking for a budget smartphone under Rs. 5000, then 10.or D is a very good choice is a worthy competitor to Redmi 5A and other budget smartphones. 10.or D gets a thumbs up from our side and we wish to see more such smartphones in Indian market!