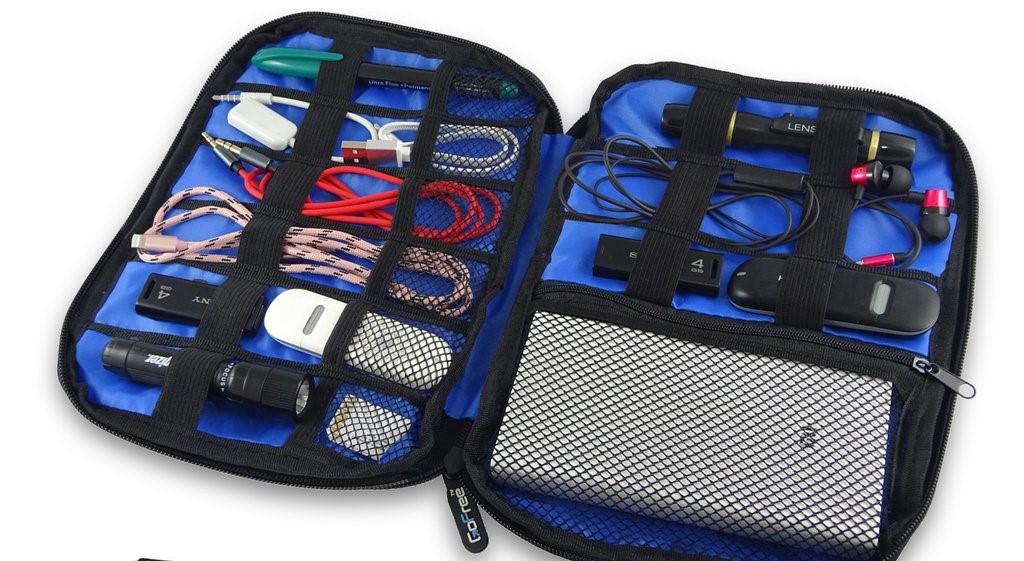 We use many gadgets and accessories daily and carry them with us during travel. Keeping all the gadgets in one place while travelling is a nightmare. Be it USB cables, chargers, power banks to simple SIM ejector tool all are part of our everyday tech life. Keeping everything tidy and maintaining them is difficult. Many times we tend to lose these tiny gadgets and accessories. If you are thinking how can all gadgets be stored in one place and access it easily. I've got you covered. I am using a nifty Tech and it's called Grid Organizer. It helps to organize all of your gadgets and accessories in one place.  I have used it extensively for the past few months and here's my review on Grid Organizer by Cool Mango.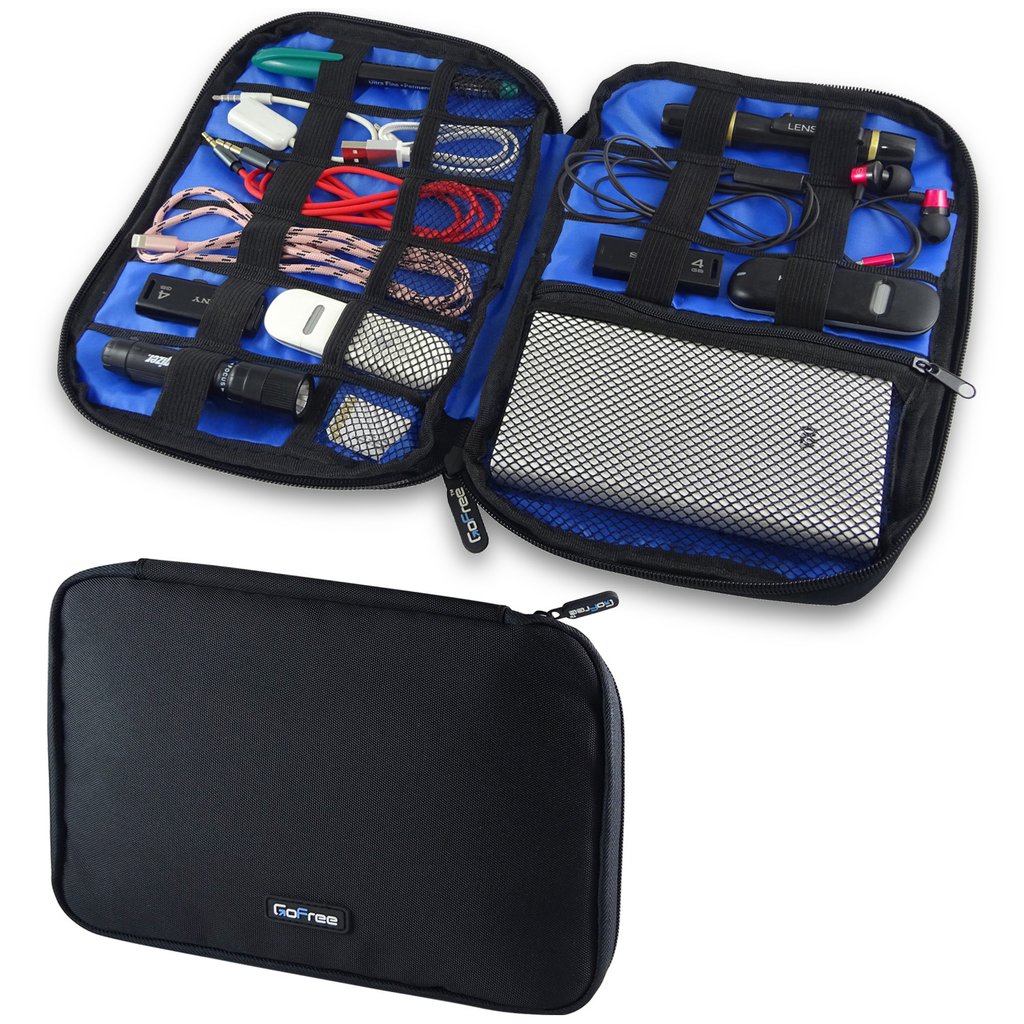 Design:
The grid pouch is compact in size and design is eye catching. It is made up of good quality materials and the build quality says all. The grids are quite sturdy and will last long. 'GoFree' branding is on the front and on the zips.
Design  ✔
Inside the grid organizer:
Once you zip open the pouch you will be greeted by Honey Comb maize type sleeves on both sides which helps to organize most of the Tech accessories in a tidy manner. There is a separate compartment for devices like small power banks, hard disks etc . As seen in the above picture lots of gadgets can be arranged and kept safely. It sits firm and fits snug. There should be any worries for mixing up of items and coming apart. The gadgets sit comfortably under the velvet bottom and won't scratch the devices easily.
Quality and accessibility ✔
Here are some of the snaps of the Grid Organizer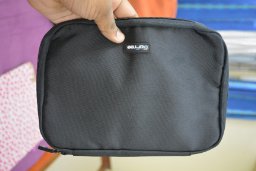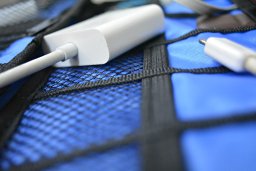 Price:
The nifty Grid Organizer comes with an attractive price tag of Rs. 559. The pricing is good and it is available on Amazon India.
Checkout CoolMango for awesome Tech Accessories
Like, Share and Comment if you found this post helpful.