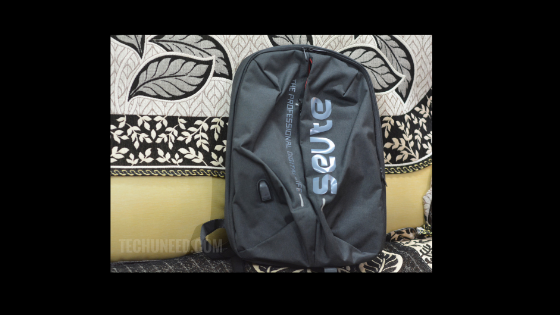 Backpacks are a part of our daily life routine to carry our important things like electronics, gadgets, accessories and more. It is important to choose the right backpack to carry and store electronic devices. A conventional backpack won't suffice for professional work and electronics. They often tend to create space contrarians or might cause damage to the electronics. The solution to this is Tech Backpacks or Laptop backpacks which have dedicated sleeves and space to carry valuable electronic items, accessories etc. While there are quite a few options available in the market, not all offer the quality that we expect or at the price point that we expect. What if I said, there is a backpack made by an Indian company dedicated to carrying gadgets, electronics, documents etc made of quality materials at an affordable price tag. Yes, you read it right. We have been using the Seute Teck Pro Backpack for quite some time now and here is our Seute TeckPro Backpack Review.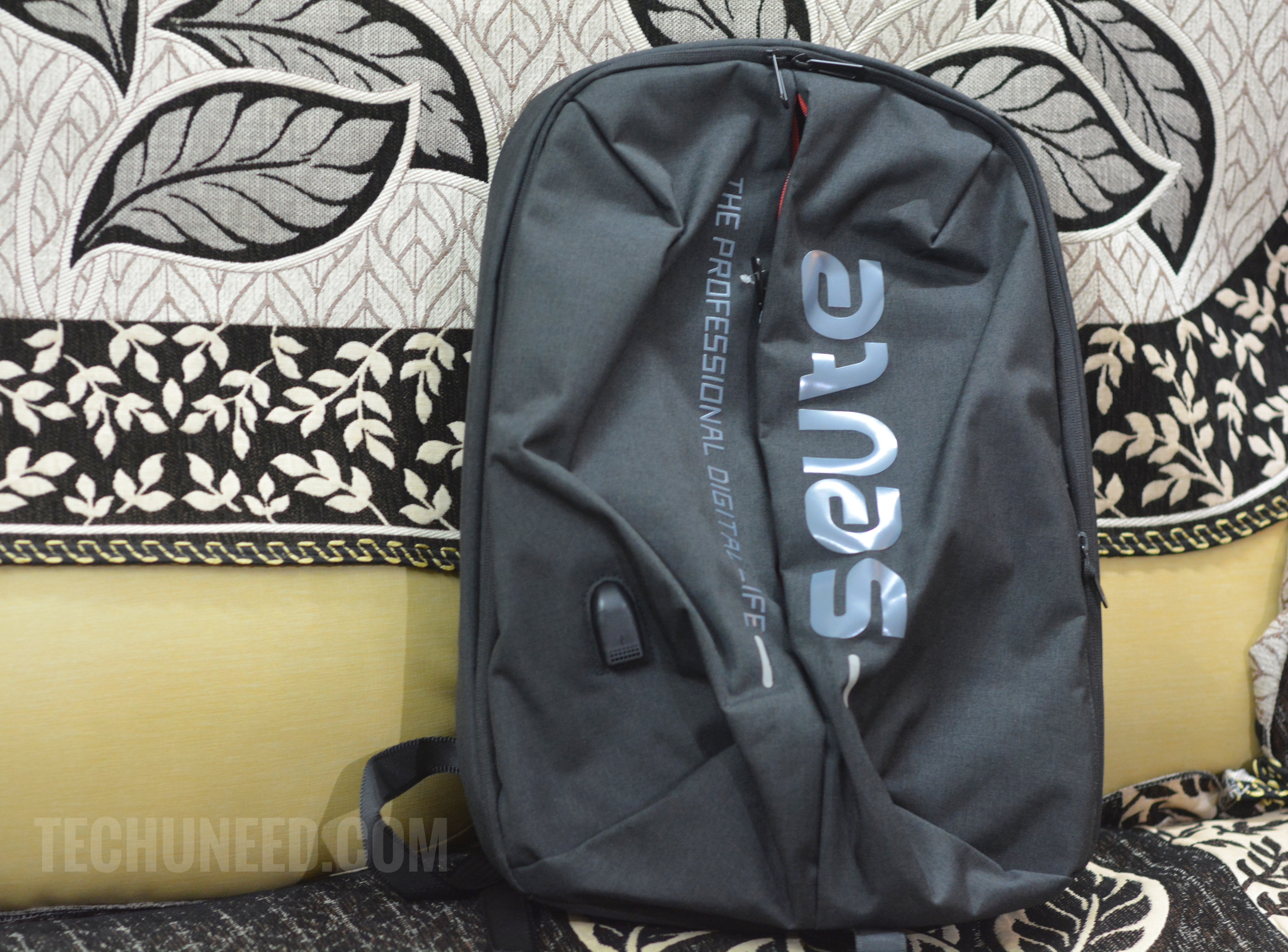 Package Contents:
The backpack comes in simple and minimalistic packaging. It carries a tag with the information about the brand Seute and the backpack. You will find the usual additional information too. That's it for the package contents.
Physical Overview:
The design of the backpack looks stylish with Seute branding that is predominant on the front of the backpack. There are two zips to unzip the main portion of the backpack which reveals the various sleeves to store documents, electronics and more. Unlike normal backpacks, Seute Teck Pro Backpack opens facing outwards giving access to various storage options i.e., it has 180-degree opening allowing easy loading of electronic devices. To the front, you will find an external USB port with a built-in charging cable to conveniently charge your smartphone, laptop or any electronic devices. The strap consists of strap pockets which allow storing small documents, credit cards, etc. Sweet!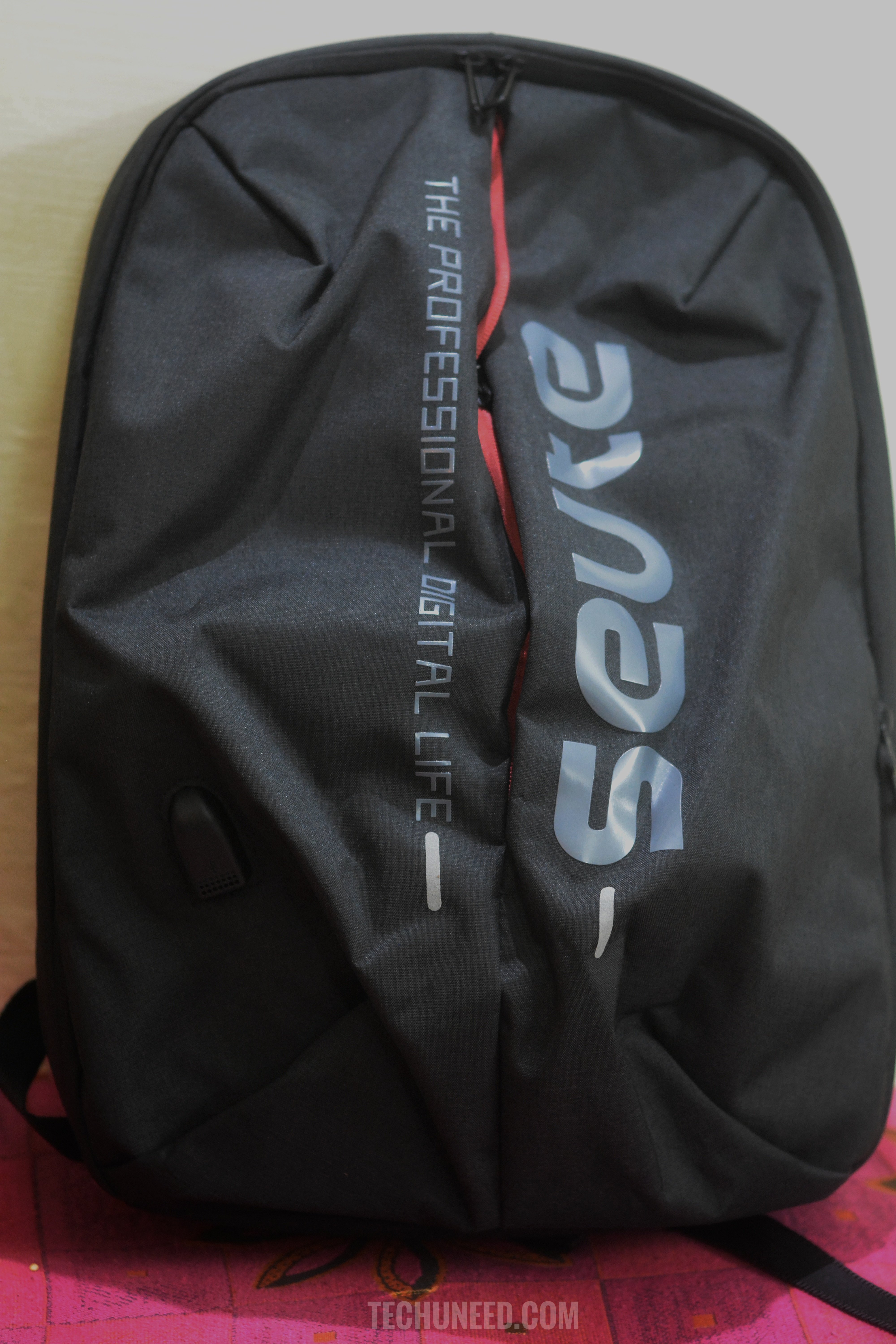 Storage Options:
Upon unzipping Seute TeckPro Backpack, it opens up outwards. It is not like other backpacks in the market. There are 4 different large sleeves to store gadgets, electronic devices like iPad, Smartphone, documents and more. It is accompanied by 4 different small sleeves to store tiny things like cables, memory cards, adapters, papers, stationery, accessories and more. It is then followed by a mesh space to store your stuff in order to prevent it from getting scratched or damaged.
The best part about this backpack is the depth that it offers for storage. You can pack a lot of electronic stuff and documents in this backpack, yet space will be sufficient. Kudos to Seute for that!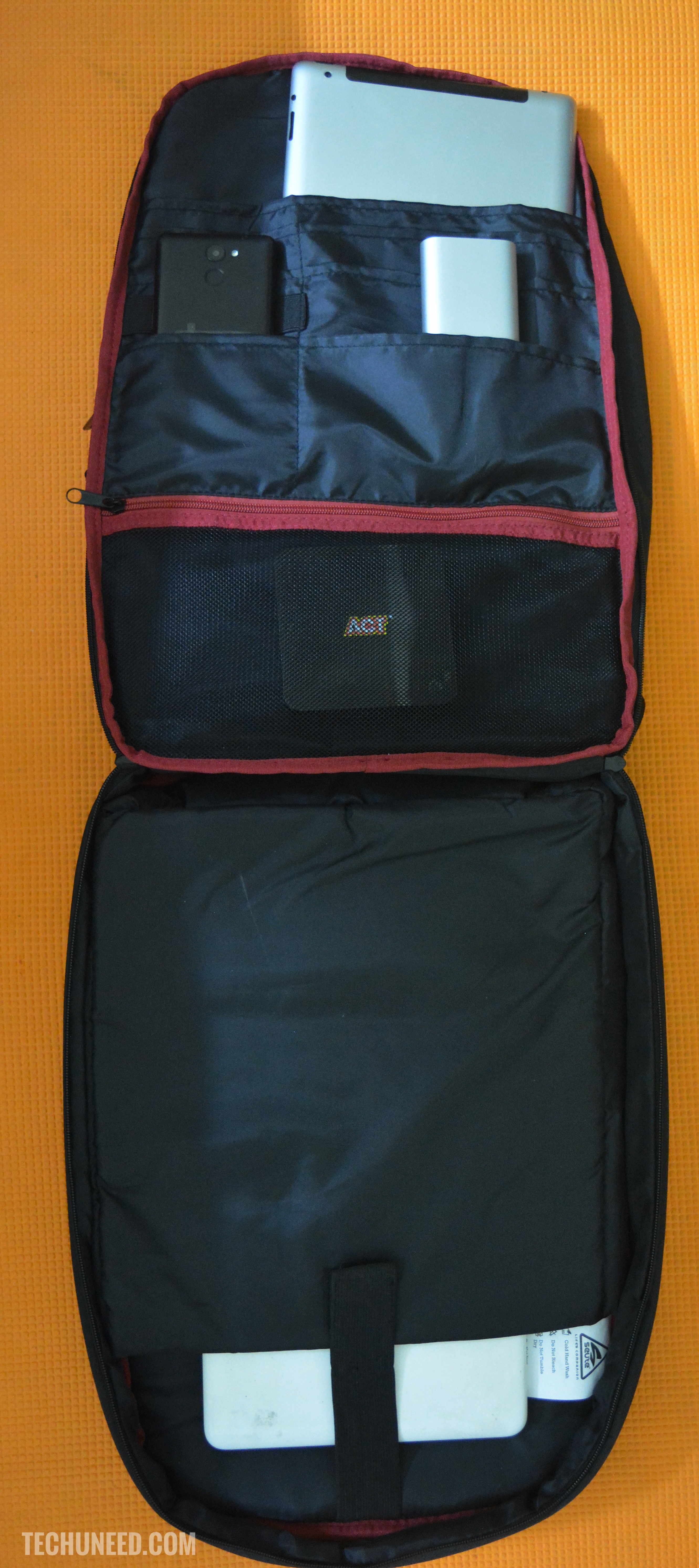 When it comes to the laptop sleeve, it is made of good quality materials and padding to store laptops safe from scratches and damages. We tried fitting our 13-inch laptop and had no issues with it. It snapped in perfectly without any issues.
External USB Port:
One of the highlights of the backpack is the availability of a dedicated external USB port. Seute provides an inbuilt charging cable. The way in which it works it that, the cable will be connected to a power bank and the smartphone or any other electronic device will draw power from the dedicated external USB port. This is a highly nifty feature and works fine!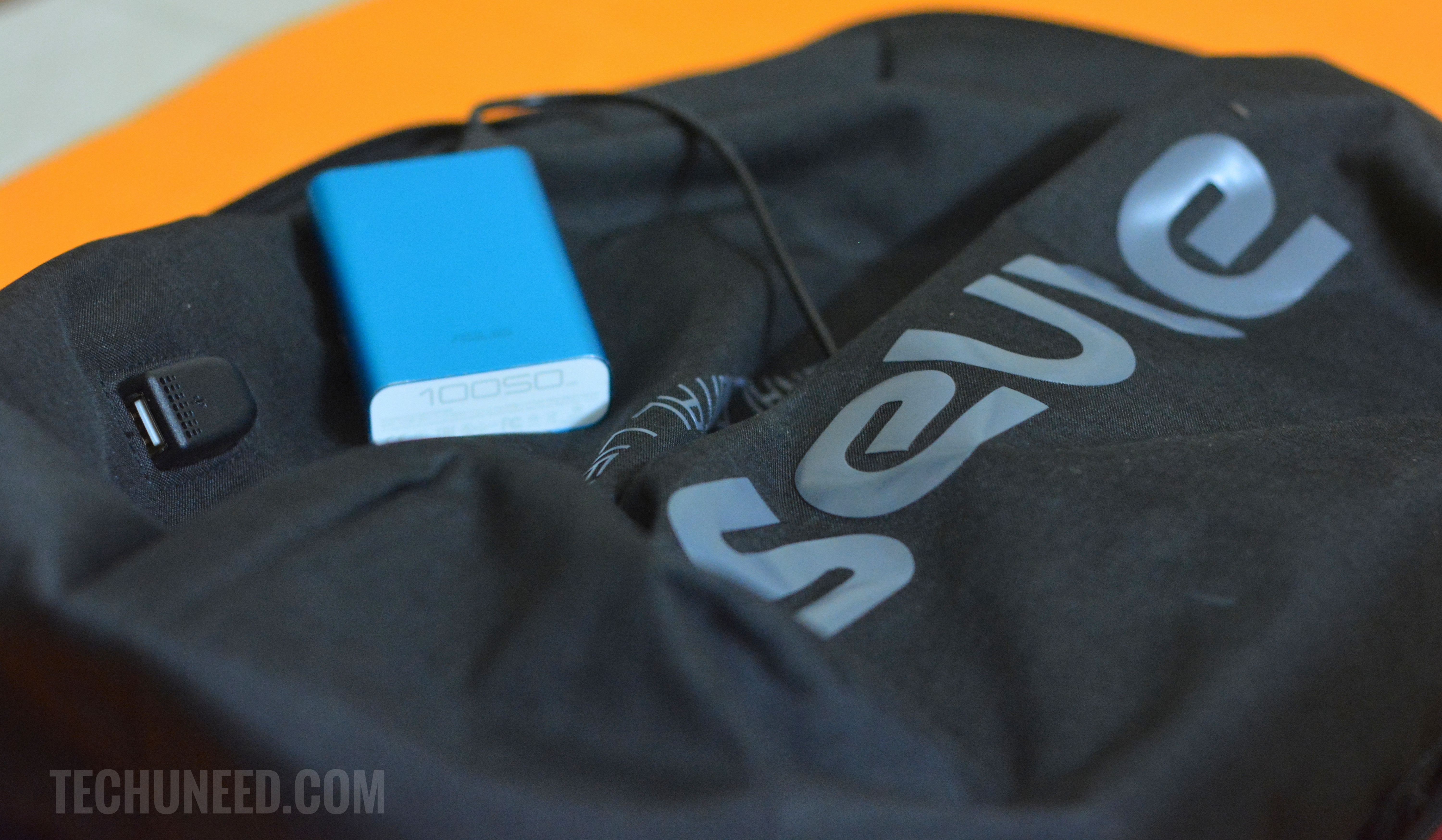 Quality:
Seute TeckPro Backpack is made of Frosted Nylon Fabric and weighs about 0.850 grams. The material feels good, solid and gives a premium feel. The quality of the zip is decent and should be handled with care. If you are a person, who unzips the backpack often, you might want to handle it with care. Don't get us wrong. The quality of the zip is decent, but we wish Seute had used a slightly better quality zip. Overall, the quality feels great and there is no compromise in that.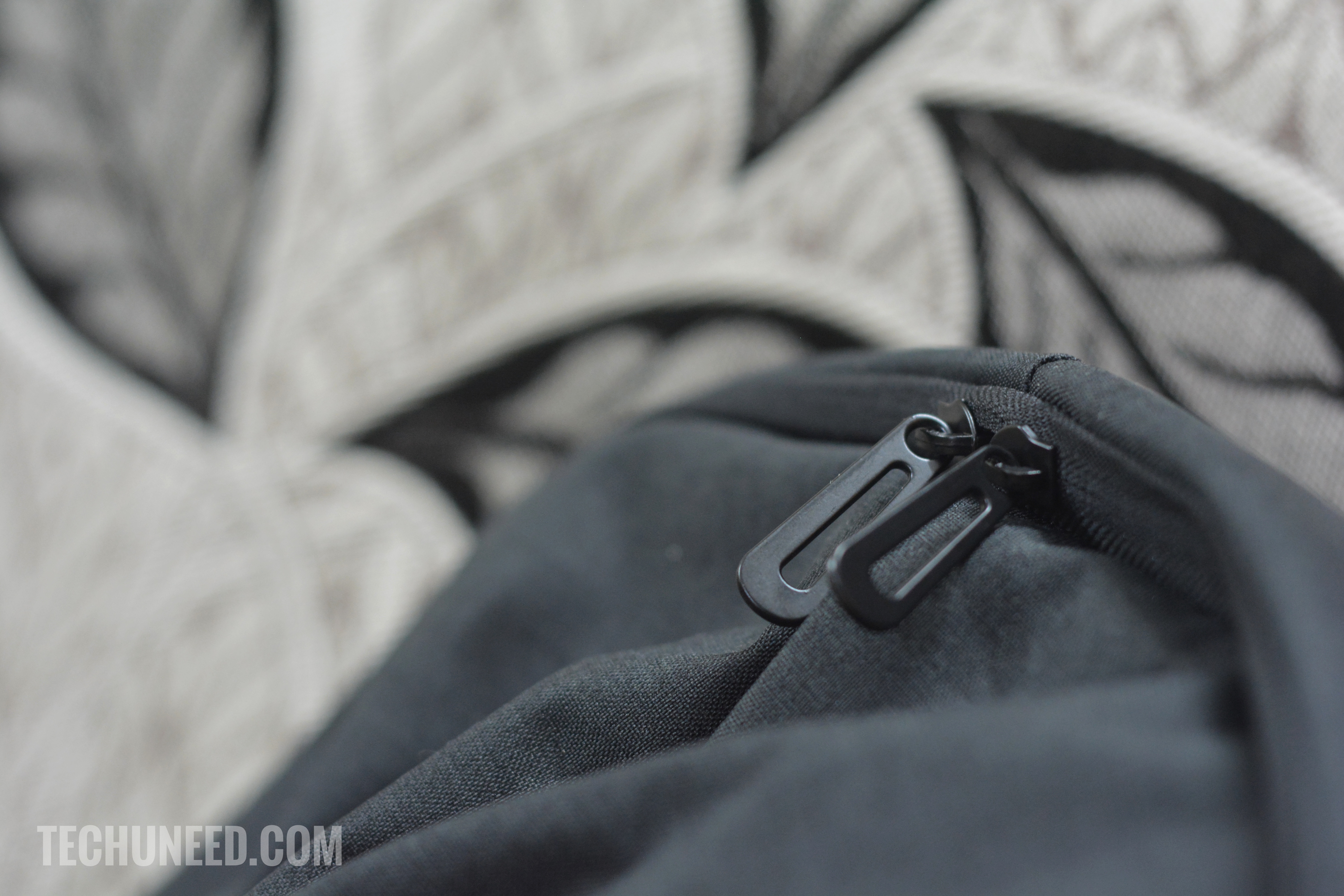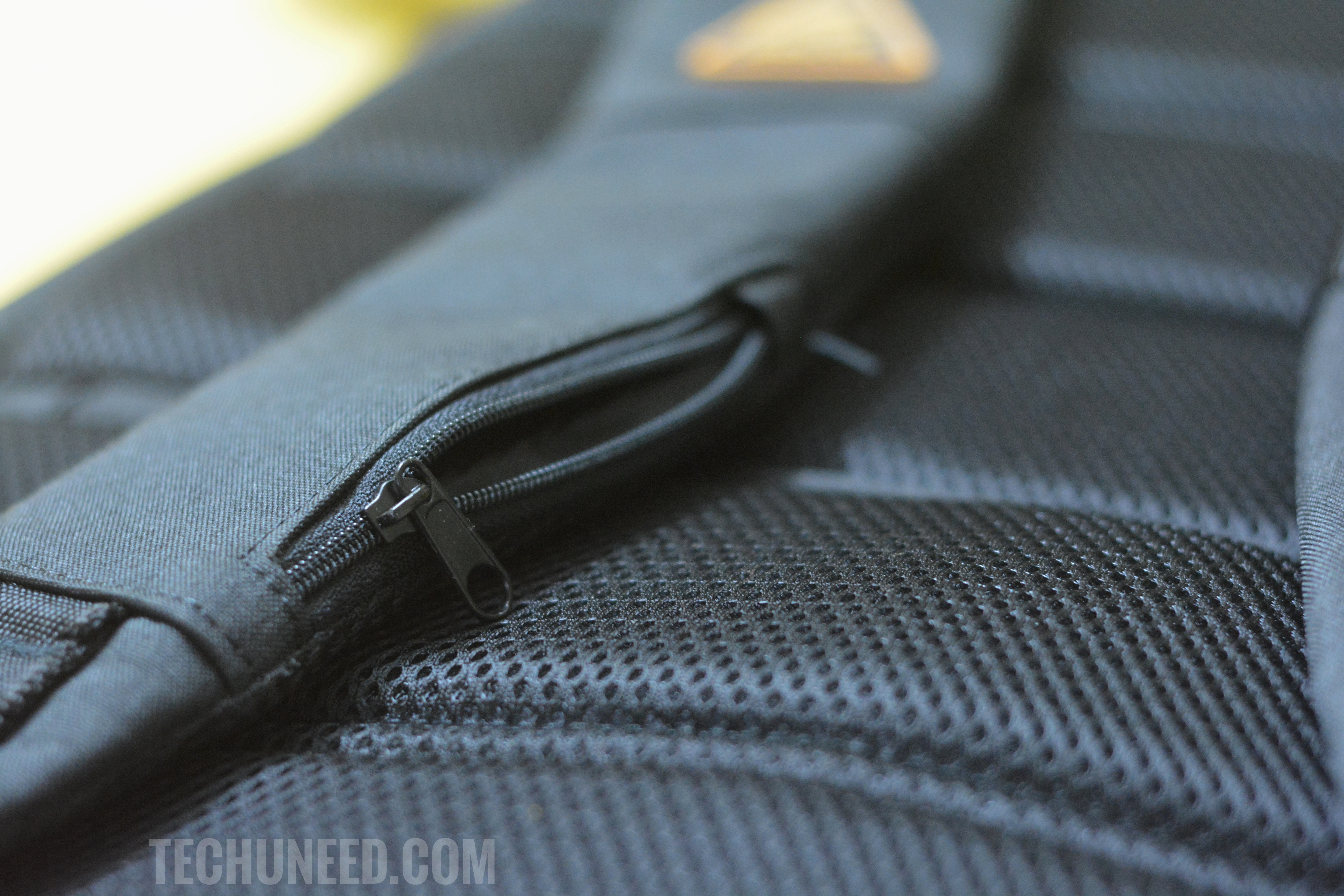 Our Verdict:
Seute TeckPro Backpack is priced at Rs.2350 at Seute's Official Website and Rs. 2499 at Flipkart and Amazon.
In our time with the backpack, we found it to be premium and highly useful for professional use. It packs in a lot of nifty features that a normal backpack wouldn't. It is convenient to carry electronics, gadgets, documents etc and the design of the backpack is also cool that you can event flaunt with the backpack.
So, if you are looking for a professional backpack for digital use and to carry your electronic devices safely, then Seute Teck Pro is recommended!