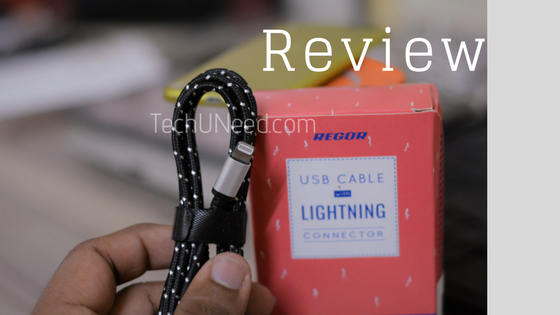 Apple had been using the traditional 30 pin connector for iPad and iPhone line up for many years. It was gradually replaced by Lightning connector which reduced the size and increased the efficiency. But Apple's lightning cable isn't known to last for a long time and is not rugged to wear and tear.
A startup named Regor has come up with a solution to this problem with Nylon Lightning cable for Apple devices. Is it any good? Let us find out in this review.
Box Contents:
The packaging is minimalistic with Regor branding on top followed by a label which says Lightning Connector. On opening the box, you will find the Nylon braided Lightning Cable and the usual paper work.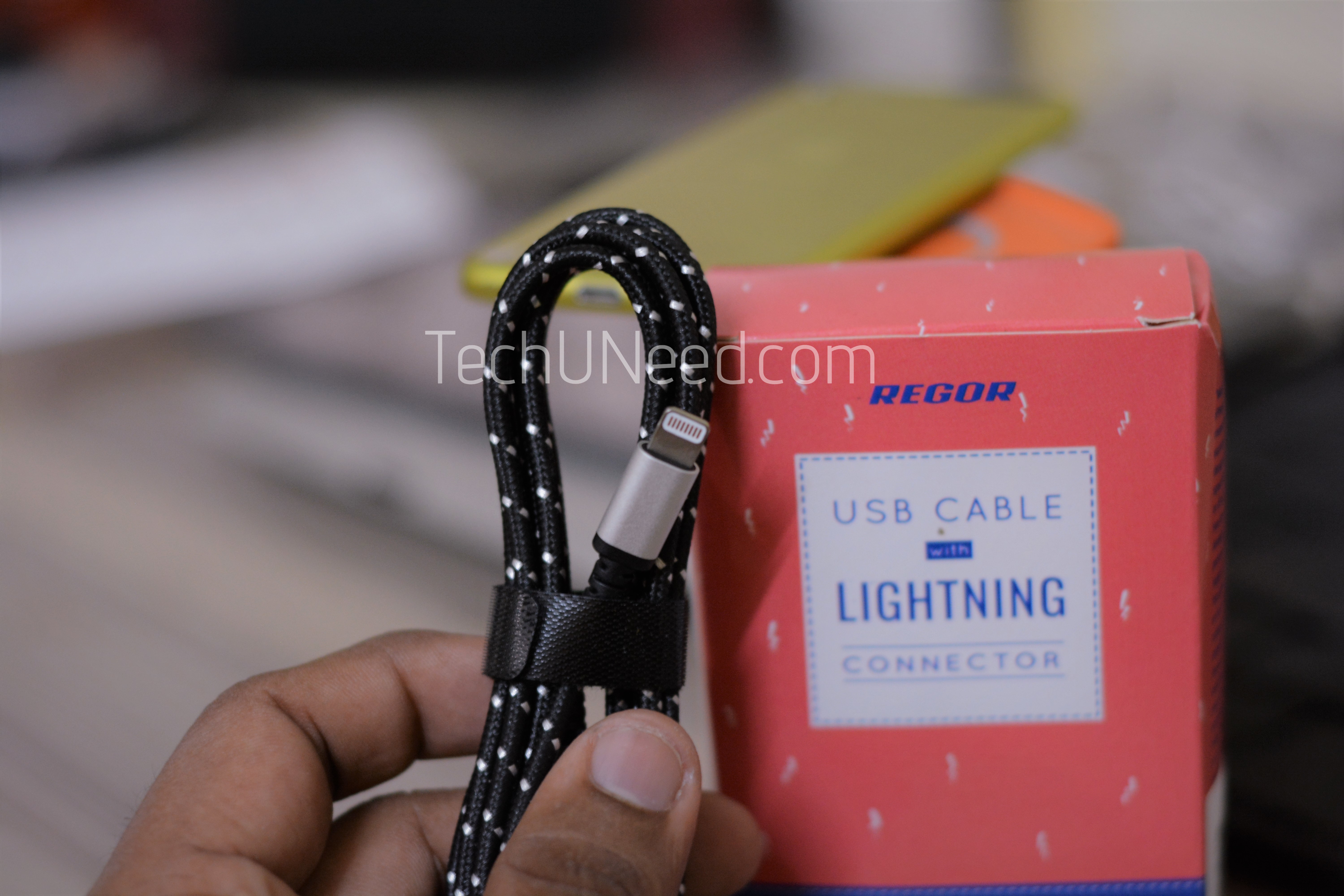 Quality:
The length of the cable is 5 feet or 1.5 meters which make it easy and convenient to use. The quality of materials used by the company is good and makes the cable sturdy. The lightning cable is Nylon braided with a white stripe design running all over the cable. The package comes with a velcro tie to keep the cable tidy.
The connector is given finish and looks beautiful. It is a 9MM sleek connector that fits in most of the cases. So even if you are using your Apple device with a case, this will fit snug.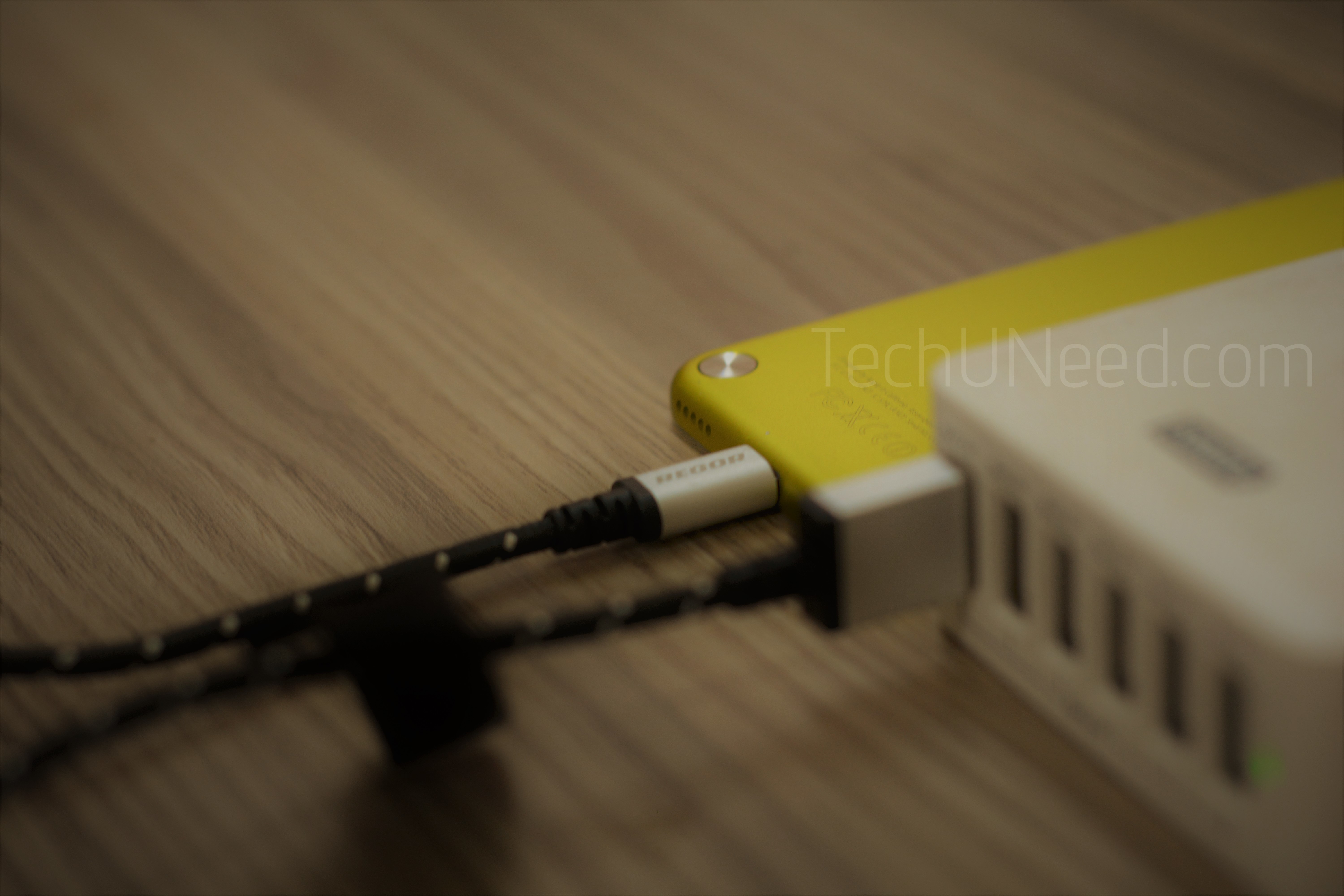 Comparison with other cables:
We compared this nylon braided cable with a similar offering in the market. The normal lightning cable similar to the one supplied by Apple, Regor cable felt rugged and sturdy. The other cables are prone to wear and tear easily but this cable should last for a longer period.
The overall quality of the Nylon braided cable from Regor is very good and can be chosen as an alternative to the default cable from Apple.