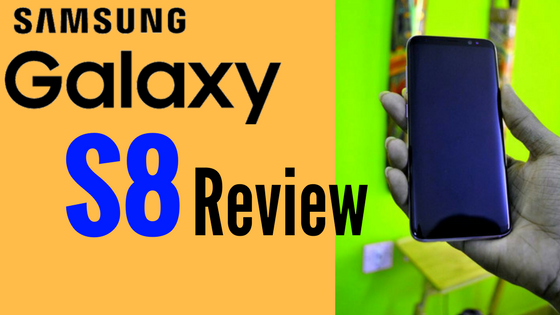 Gone are the days where phones used to come with huge chin on the top and bottom(which looks ugly, to be honest). The smartphone industry is moving towards Bezel-less concept and manufacturers are jumping on the bandwagon. We first saw the Bezel-less phone from Xiaomi debuting with Mi Mix. It was a fantastic phone and one of a kind. But it did not cater to the masses unfortunately and eventually remained as a concept phone. Samsung was smart enough to introduce almost bezel-less display with Galaxy S8. This time they are calling it as "Infinity Display". But how does this phone fares in day to day use? Let us find out in this full review.
Box Contents:
On opening the box, you are greeted with the beautiful Samsung Galaxy S8 followed by regular paperwork that includes Quick Start Guide, Warranty, and SAR information. Beneath that, you will find a SIM ejector tool. Adaptive Fast Charger, USB Type C to Micro USB converter follows. Samsung is bundling AKG earphones which are worth $99. This thing came as a surprise from Samsung. Sweet!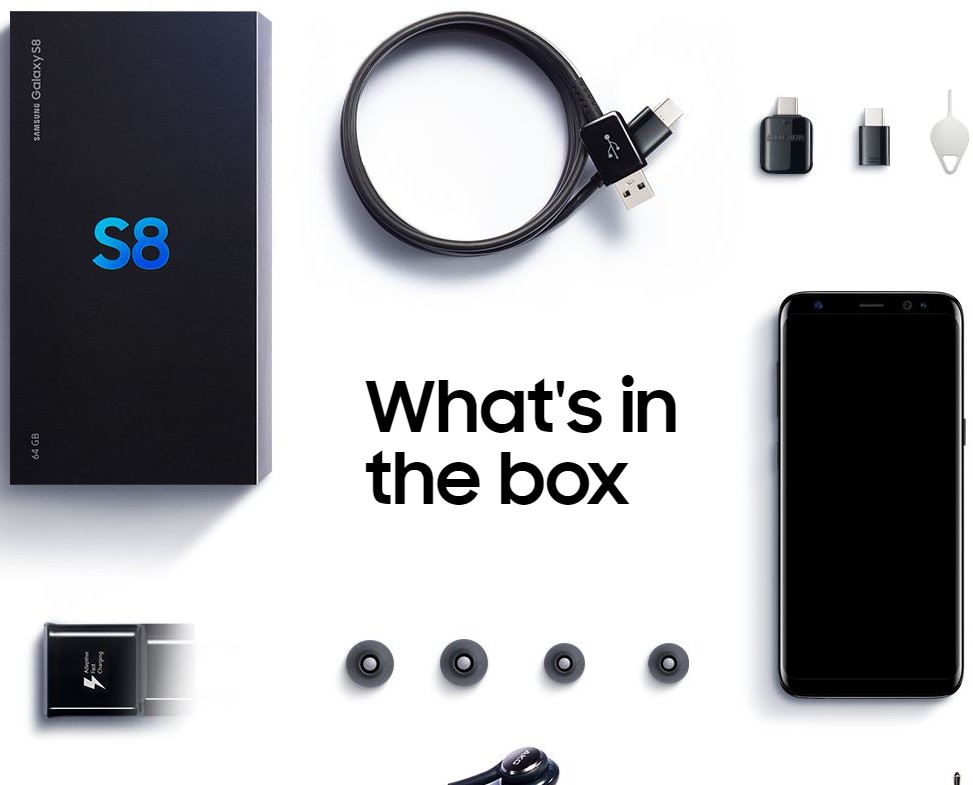 Image: Phonearena.com
Design and Overview:
Samsung Galaxy S8 comes with an 'Infinity Display' sporting a resolution of 2960 x 1440 pixels spread over 5.8 inches. The display has seen a bump from the previous Galaxy phones and it's really worth it. Samsung is calling it 'Infinity Display' this time. It looks stunning from the front and the gorgeous Super AMOLED Display will leave you awestruck. The top of the phone houses SIM tray and it is a Hybrid tray( Dual SIM or SIM+MicroSD Card). On the right side lies the Power Button. The surface area is large this time and gives a satisfying click. A new button has been added on the left side. It is 'Bixby' button and we will see more on that in a bit. Above the special button lies Volume Control buttons. They too have ample surface area and gives a satisfying click. The bottom of the phone has seen a minor revamp. As USB Type C is the next big thing in the industry, Samsung also has got rid of Micro USB this time. The USB Type-C port sits in the center of speaker grill, microphone and 3.5 mm headphone joke. Yes, Samsung did not ditch the headphone jack.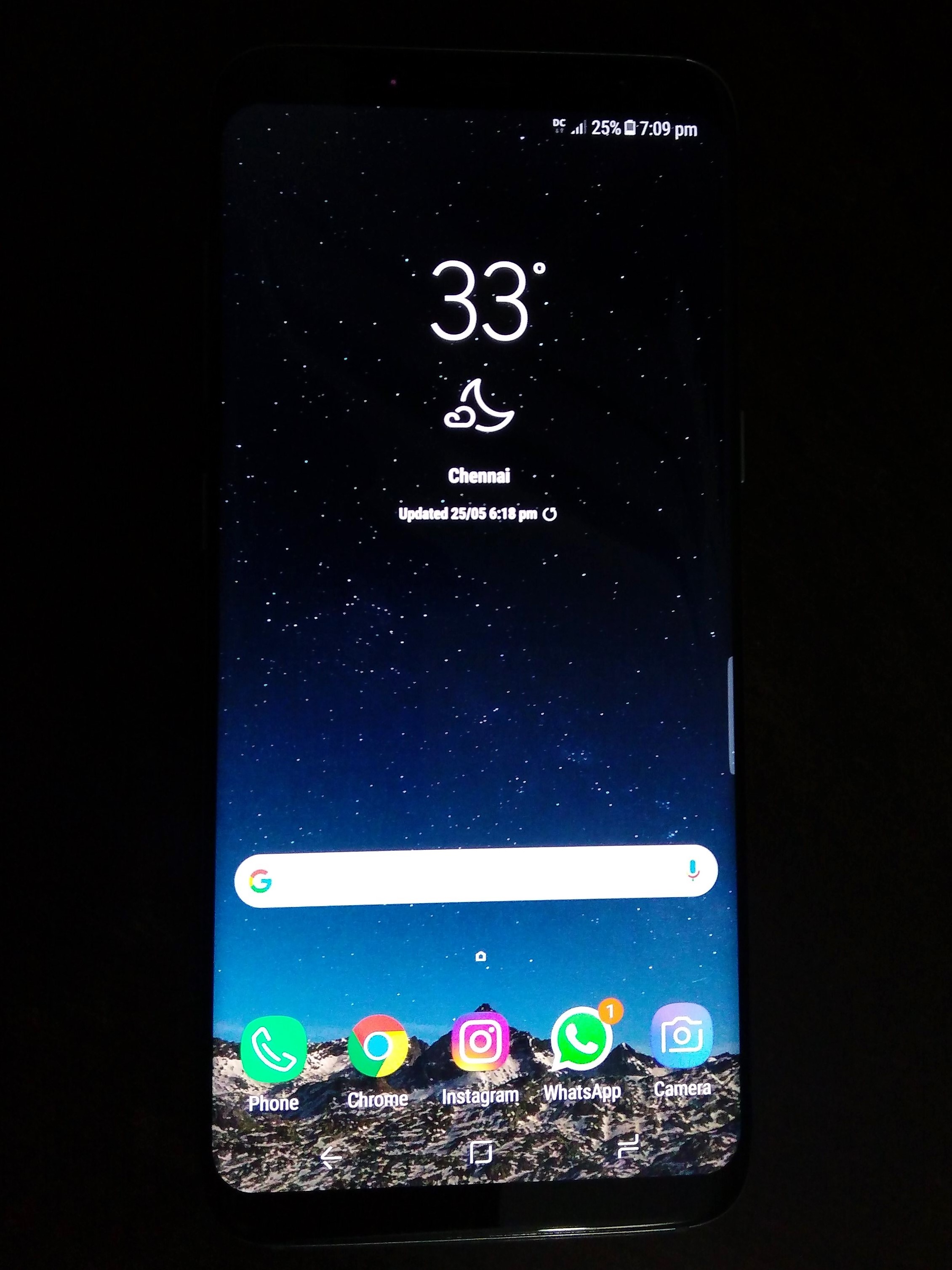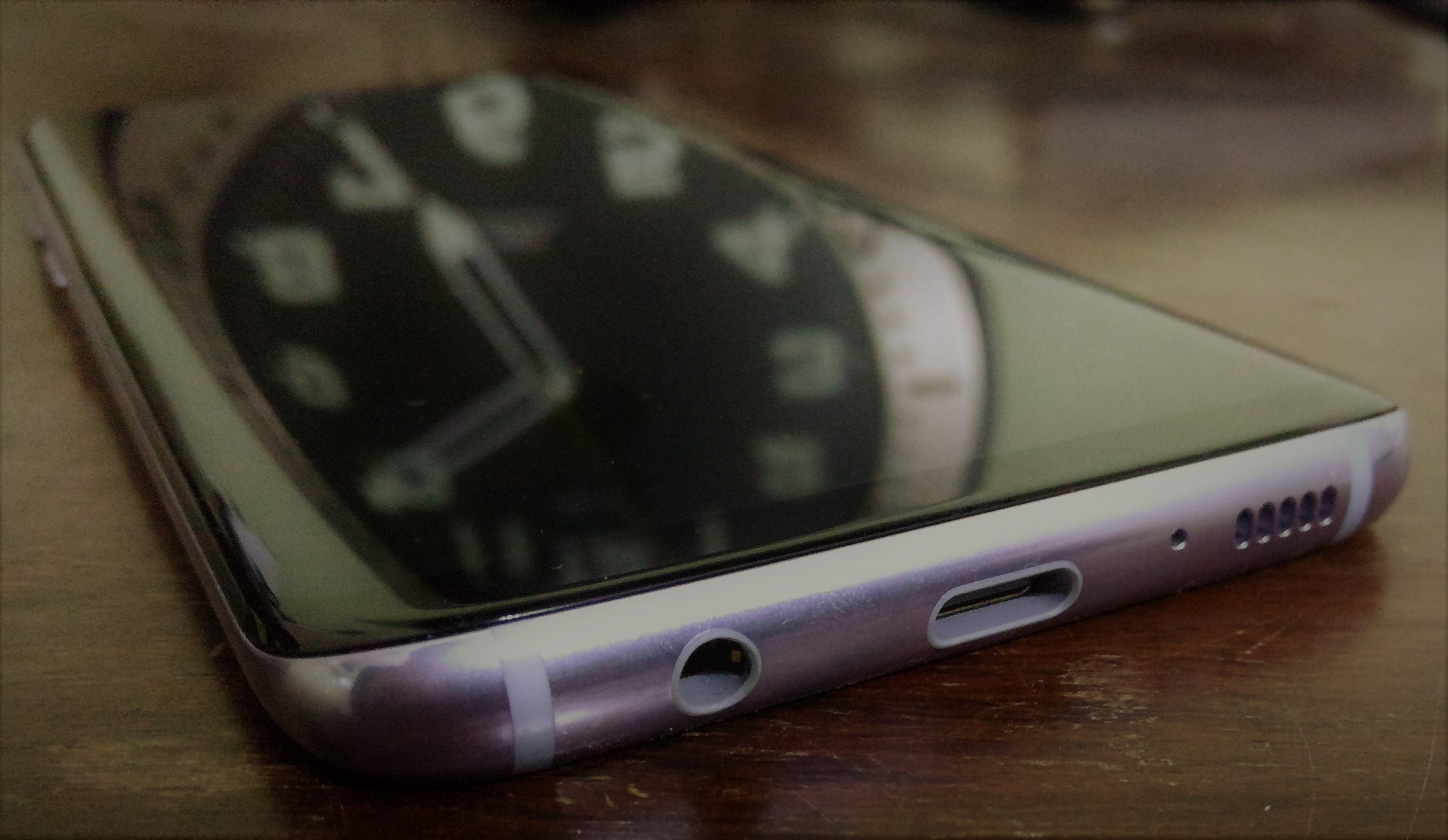 Talking about the display quality, the panel gets very bright at maximum brightness and the colors are punchy. Thanks to Super AMOLED Display, we get to see deep black colors. Outdoor visibility is also top notch. The display adjusts smartly according to the available light.
Camera:
The camera is the important factor of a smartphone nowadays and with the selfie craze trending, manufacturers ought to deliver the best in class camera.
The 8th iteration of Samsung Galaxy line up comes with a 12 MP Rear Camera with Dual Pixel Auto Focus which should help you in nailing focus in your clicks. The f-stop is f/1.7 with 1.22µm which should allow in ample amount of light and help in improving overall image quality. The front facing camera has seen a facelift this time and it is an 8MP shooter. An interesting thing is that Samsung Galaxy S7 had a wide angle lens but it is not the case with S8.
Megapixels aren't everything when it comes to the camera. The quality and sharpness of the picture are what sets apart a camera. In this aspect, Samsung has almost nailed with the camera in Galaxy S8. I used the word 'almost' because everything is not perfect.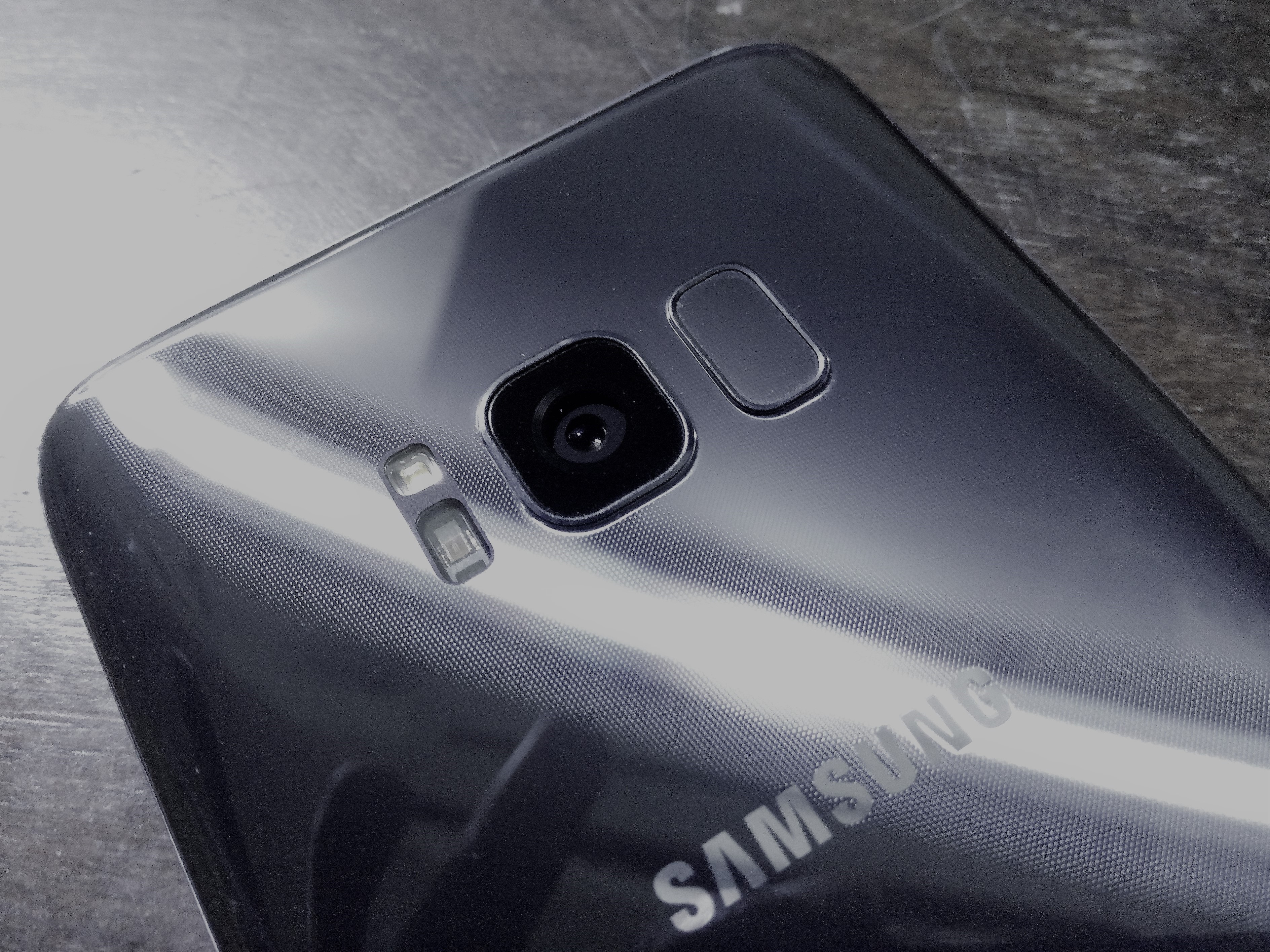 Although Samsung claims to have improved in the low light photography, I feel there is still scope for improvement. Photos shot in daylight come out amazing and there is plenty of detail in the picture. Here are some of the camera samples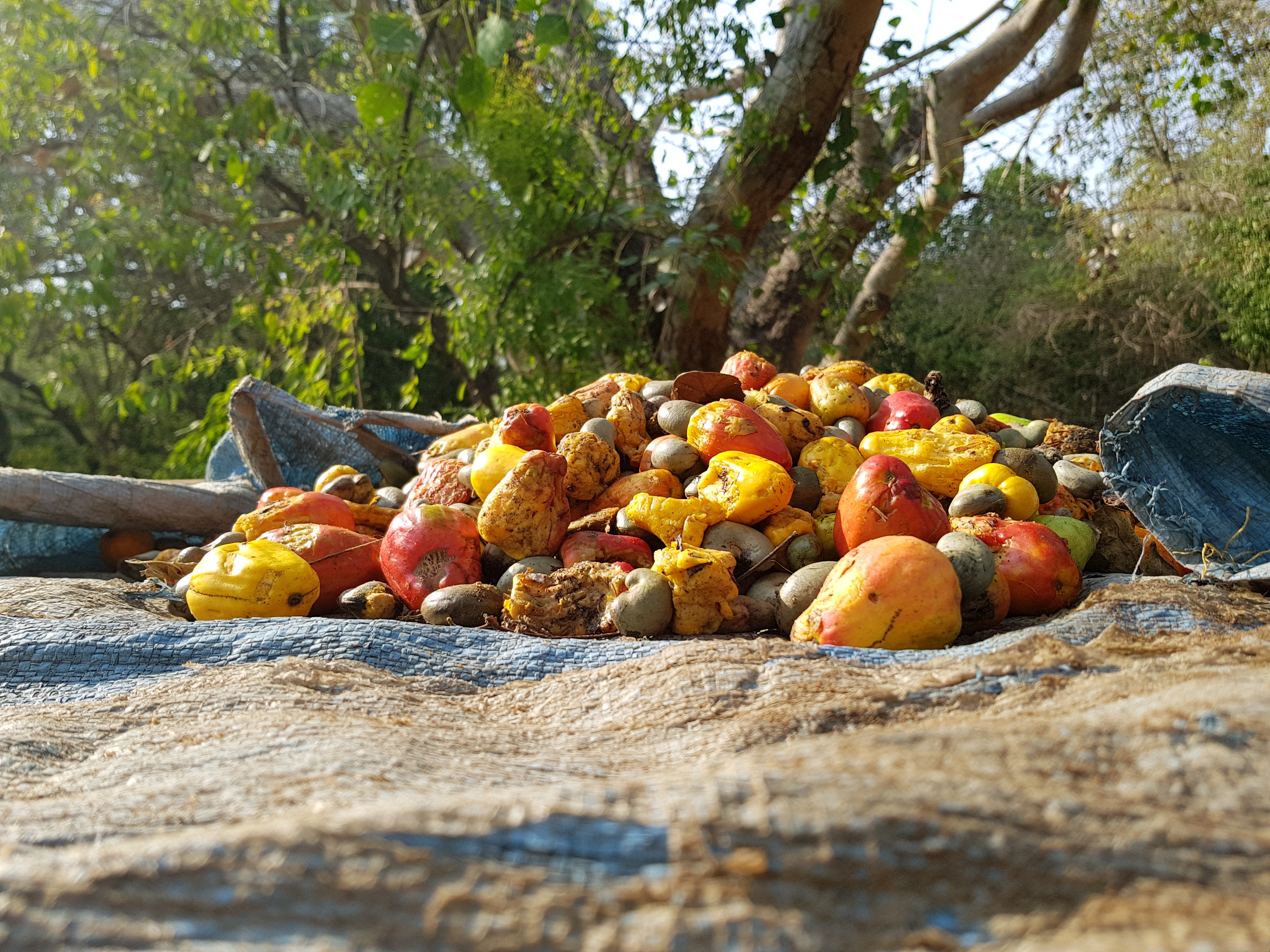 Image: Fonearena.com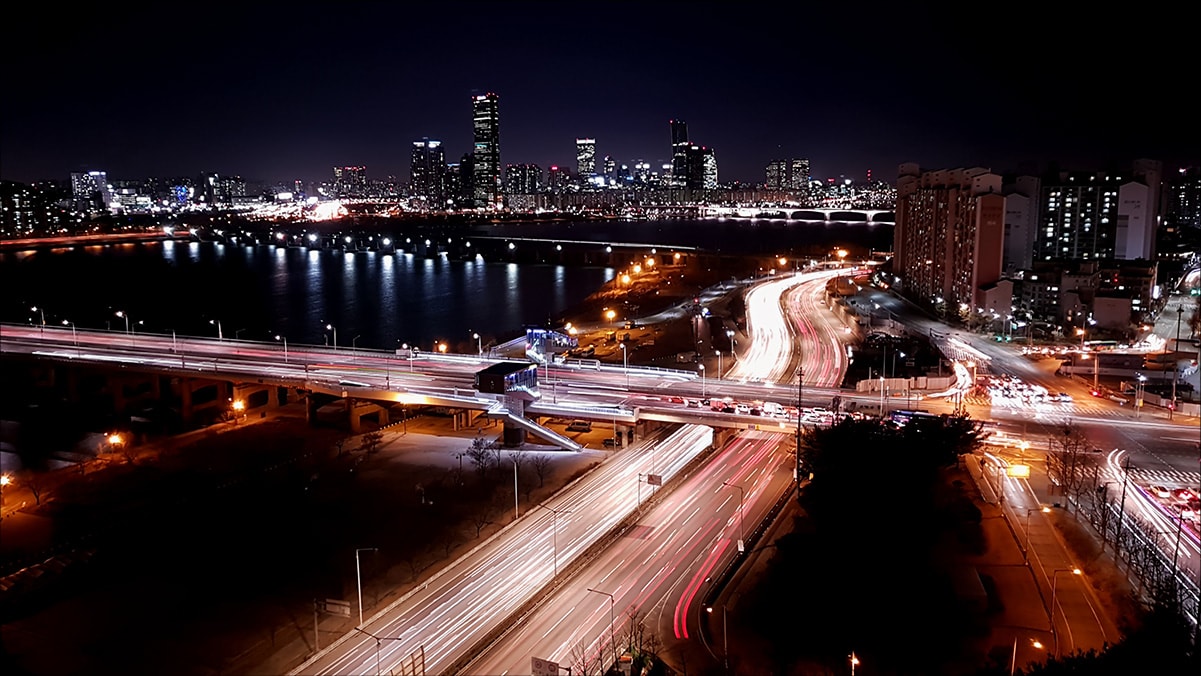 Image: Samsung.com
There are plenty of camera modes and a dedicated full-fledged Manual mode is also present in Samsung Galaxy S8. As far as video recording is concerned, 4K at 30fps is the maximum that the phone can record and the quality of the video is just amazing. It could even replace an entry level DSLR.
Battery:
The 5.8 inch Samsung Galaxy sports a 3000mAh which looks low on paper but this battery delivers. We have seen smartphones that cost 1/5th of this phone have a humongous battery and deliver excellent battery life. Samsung Galaxy S8 lasts for a full working day with moderate to heavy usage. With casual usage, you can expect 1.5 days of battery life. Quick charging support is provided and the smartphone charges from 0 to 100% in approximately 2 hours which is not the fastest that's there in the market. Samsung should have concentrated more in this department. I hope they fix this issue with Galaxy S9.
Performance:
Samsung Galaxy S8 is powered by latest Qualcomm Snapdragon 835 which is an octa-core CPU built on the 10 nm FinFET technology. Qualcomm variant is exclusive to USA and UK markets. Other countries including India get Exynos 8895 which is also an octa-core processor built on the 10 nm FinFET technology.
During my testing, the day to day performance was fine with no major issues. Whatever you threw at Galaxy S8, it can handle it with ease. For the most part, the performance was lag free. The temperature was also under control during gaming and heavy tasks like multitasking, benchmarks etc.
Software Experience:
The famous TouchWiz which was once known for lagging is now replaced by Samsung Experience UI 8.0. I have mixed feelings with Experience UI 8.0. It is a love and hates relationship.
Reasons to like:
Simplicity
Redesigned Icon Pack
Features
Ultra Power Saving Mode
Reasons to hate:
Occasional Lag in the UI
Colour Combination
Bixby:
Bixby is Samsung's answer to Google Assistant and it is a half baked product. I did not test Bixby that much and my experience with it was not that impressive. I feel Google Assistant is a much better personal voice assistant than Bixby.
Connectivity:
Samsung has to be appreciated for loading Galaxy S8 with all the connectivity options that a smartphone should have. It supports almost all 4G bands available across the world and even supports LTE-A which should technically deliver gigabit speeds on a mobile network. VoLTE provision is also there and I tested it with Reliance Jio and it works perfectly.
Conclusion:
Although the device sports 5.8 inches, it doesn't feel like holding a tall and large phone. Thanks to narrow bezels and infinity display. The aspect ratio is 18.5:9 and it will get some time to get used to such resolutions.
Samsung Galaxy S8 is priced at ₹ 57,900 and for the price, Samsung is providing a lot. The phone is definitely a premium phone and is reflected by the price.  The phone is not a must buy for all. If you are one among the following, then go ahead with this phone.
Fan of Samsung Galaxy Phones
A person who clicks lots of pictures on smartphones
Like Bezel-Less displays
Also, check out our video review of Samsung Galaxy S8
You can find out our overall rating for Samsung Galaxy S8 below.
Like and Share if you found this review helpful. Comment on what you think of Samsung Galaxy S8