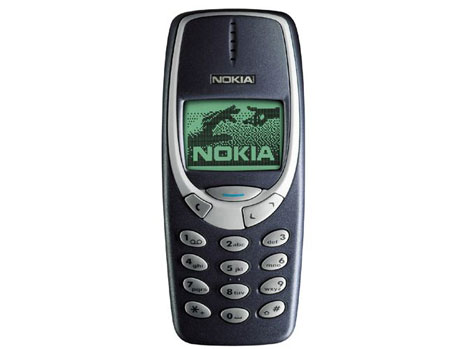 Nokia is all set to shake the market with its series of lined up Android phones.Nokia 6 was unveiled last month as a China exclusive phone.It received a tremendous response all because of one name NOKIA.The same company is bringing back its iconic phone.No can forget the iconic Nokia 3310 feature phone.Yes that solid feature phone which sold 126 million units worldwide.It was not a smartphone yet it was popular.
The phone was known for its super strong build and there were instances where you could use that phone to defend yourself. Such was the build quality.It packed a small screen sporting a resolution of 48X84 pixels.That resolution may seem ridiculous today as we have 2K displays on smartphones now.
The famous Snake II game
Nokia's relationship with India
Although Nokia was a Finesse company its strong user base in India made it look like an Indian company.You many ask,"What was the USP of Nokia"?The answer is its superior after sales service.Service was top notch and it gained the trust of people because of this.No can forget the Nokia ringtone which played in the boot of every Nokia phone.The tagline 'Nokia-Connecting people' coupled with the tone gives us goosebumps now too.
My first Nokia phone
The first Nokia phone I used was Nokia 1650 which I purchased in 2008 for ~₹2000.It featured a 1.8 inch CST screen with ~22.3% screen to body ratio.The main highlighting feature of that phone was FM Radio.Yes, that was the unique selling point of that phone.It also had keypad with regional languages and it supported most Indian languages.The colour was the phone was eye catchy.It was similar to the dual tone colour on Google Pixel.The top of the phone was Maroon and bottom part had a golden accent.The speakers were located to the right and I should say no smartphone till date has the loudness that Nokia feature phones had.One of the main reasons people bought those feature phones was its build quality obviously and also the fact that they had access to flashlight.
Pictures of Nokia 1650
Relaunch expected in MWC 2017
Nokia is expected to bring back Nokia 3310 in MWC 2017 which is slated next month.I hope they price it as the original but things have changed and we will know next month.Along with this phone,Nokia is expected to launch many feature phones and some Android phones.Nokia 8 which is rumoured to be a flagship product is also expected.Also many mid-range phones are also rumoured to be unveiled next month.
My memories with Nokia was unforgettable.How was your experience with Nokia?Do let us know in the comments below 
We will keep you updated on this.As this is my first post please Don't forget to like this post and share this post with your friends and family.
Nokia 3310 pic credit:Fonearena