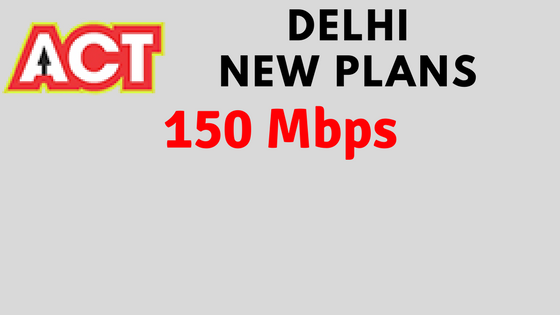 ACT Fibernet, a popular internet service provider in South India expanded its network to New Delhi last year. The company revised tariff for Delhi users a few months back and today they have revised the plans again.
In this new tariff, ACT is offering speeds up to 150 Mbps for Home and SOHO users and the new plans will be effective from 1st August 2017.

Image credit: PhoneRadar
ACT Platinum plan offered 100 Mbps previously, but now it is 150 Mbps and the FUP has been increased to 300 GB from 250 GB. All other plans have been upgraded too and the tariff starts at INR 749
The SOHO plans start at INR 2,999 and go all the way up to INR 4,999 with FUP ranging from 425 GB to 700 GB respectively.
The best part about ACT Fibernet is 1:1 connection, meaning the upload and download speeds will be the same.
What do you think of the revised plans? Do let us know your thoughts in the comment section below.