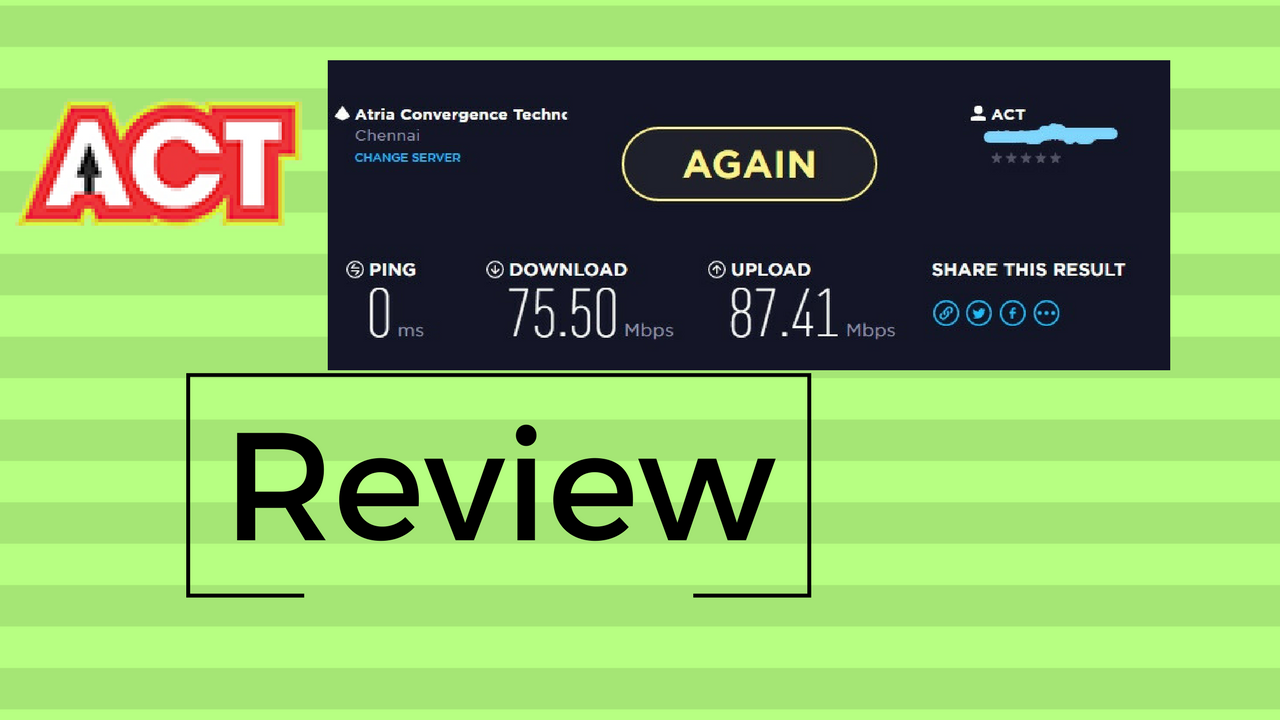 Internet penetration has been growing rapidly in India and we are witnessing the same since last year. Although there is a drastic improvement in mobile data tariff and speeds, broadband speeds are slow even today. The prices that we pay for speeds are pathetic. Amidst the sea of ISP, there is a brand which provides blazing fast speeds via Fiber To The Home (FTTH) technology at dirt cheap rates. It is ACT Fibernet, India's 3rd largest ISP which has its largest user base in South India. They have expanded to Delhi recently and have other cities in the pipeline.
I am using ACT Fibernet in Chennai since 3 years and will walk you through the procedure and my review of the same in this article.
ACT Fibernet Plans: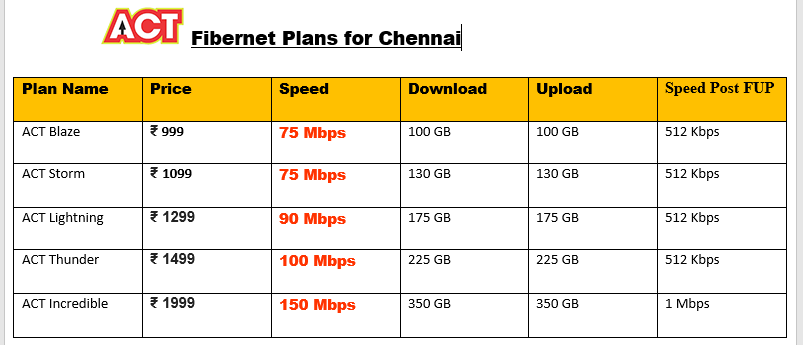 The basic plan starts at Rs. 999 and the speed and data volume that is offered is awesome. For Rs. 999 you get 75 Mbps speed and 100 GB data volume. The speed reduces to 512 Kbps post FUP. A unique thing with ACT Fibernet is that the speeds that you get are 1:1 meaning download and upload speeds will be equal while with other providers it is 1:8 .This is helpful for people who upload content often to the cloud. Enterprise plans are also available.
ACT Fibernet is available in the following cities
Chennai
Bengaluru
Coimbatore
Delhi
Elluru
Guntur
Hyderabad
Nellore
Vijayawada
Visakhapatnam
Tirupati
Registration and Installation:
The procedure for getting a new connection is fairly simple and the process is organized. You can register on ACT 's website or call their Customer Care and request for a new connection.
After you register for a new connection, feasibility check is carried out within 24-48 hours. If the connection is feasible in your place, a sales representative will come to your house and collect necessary documents. Next up an electrician will install ACT ONT Box in your building. ACT ONT box houses 8 port network switch with battery backup. The box draws power from your house and ACT will refund Rs. 50 every month.
ACT uses CAT 5 and CAT 5E for running cables from ONT box to the router but CAT 5E is provided only to customers who have subscribed to 100 Mbps plan and above.
Here's how ACT ONT Box looks like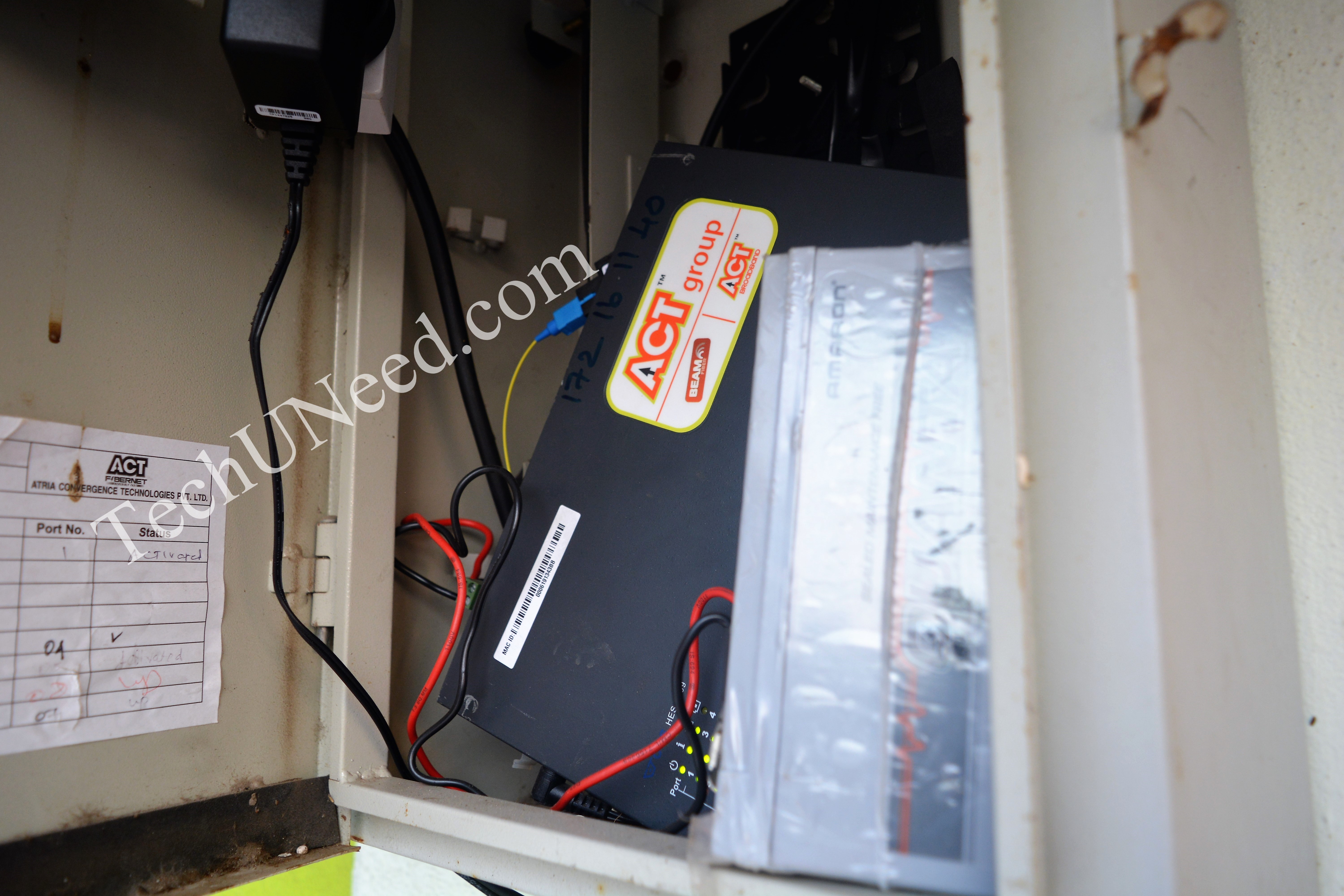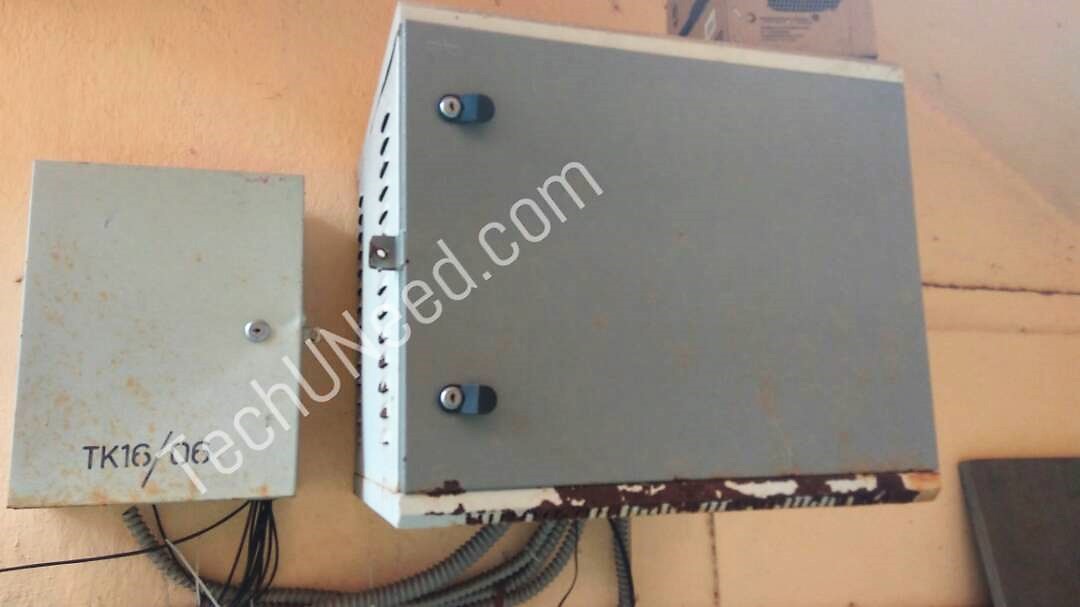 You can also check out the video we posted on our Youtube channel for more information on ONT Box
Activation:
The installation part is complete with installation of CAT 5/5E cable. Then you will be greeted with a welcome call and Login Details. An important point to note is you have to login into ACT's Portal for the first time and then configure the router with login details. Voila! You are ready to rock.

Speed, Stability and Service :
1. Speed:
I am subscribed to 75 Mbps plan and speeds that I get are as advertised. A quick speed test result gave me Download of 75 Mbps and Upload ~90 Mbps which is much faster than I expected.

The ping to server located in USA is very high but download speed doesn't drop drastically.

2. Stability:
With regards to stability, connection rarely goes down but if there is maintenance work, ACT intimates customers via SMS / E-mail
3. Service:
ACT has come a long way with regards to service. Initially the service was crap and it has improved drastically now.
Customer care is available from 9 AM to 8 PM and they are swift enough to fix the issue.
There is an Android / iOS app wherein you can register complaints and it reaches the service engineer directly.
During natural calamities like flood or cyclone service might take a hit and it can take months to get fixed.
My verdict on ACT Fibernet:
ACT Fibernet is a must have broadband connection if you live in any of the cities they have service. Although there are competitors in Chennai providing much higher speed and FUP. ACT has recently revised their plans for Chennai users and I hope they bring attractive FUP limits in future.
Like, Share and Comment if you found this review helpful.