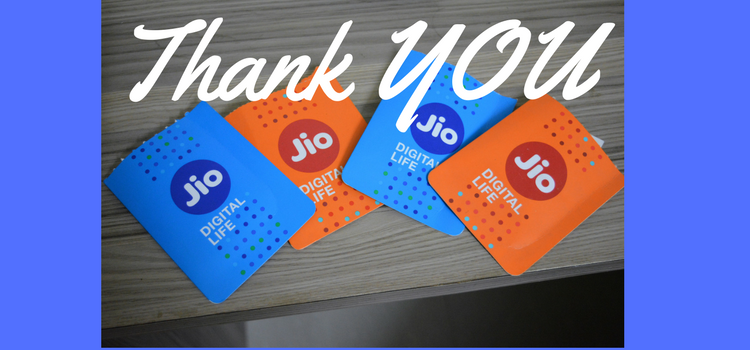 Jio has provided us with free data for almost 1 year and today is the last day of FREE data. Starting 16th April, paid service kicks in and users will get Summer Surprise Offer or Dhan Dhana Dhan Offer. Jio created a data revolution in India and now India has become the No.1 country in mobile data usage.
It was possible because of Jio's free data and almost everyone has access to digital content and apps. Villages and towns have access to fast internet because of Jio. The best part of Jio was it did not impose any sort of conditions and it was truly FREE.
Impact of Jio on mobile data usage
India was in 150th position in terms of mobile data usage and once Jio services kicked in it has moved to No.1 position now. According to stats the amount of data used in the free period is whopping 100 Crore GB.
There is a huge boost in consumption of mobile applications and smartphone manufacturers have seen a huge boost in sales. This was possible because of VoLTE technology implemented in Jio. Manufacturers had no choice but to release new smartphones with this feature or push an update to eligible smartphones.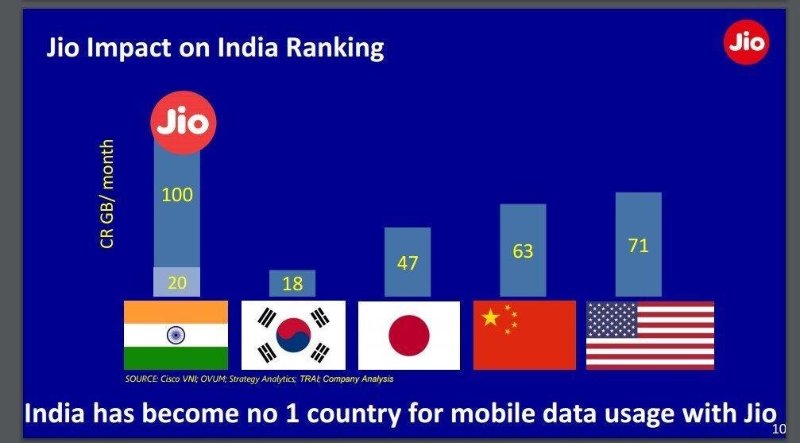 The Journey of Free Data
I am using Jio from the past 10 months and my experience with free data was quite good. It was very difficult to get hold of a SIM initially. One had to wait in the long queue for several hours just to hear the message that the SIM was out of stock. Eventually, the situation improved and Jio Preview Offer was converted to Welcome Offer in September and everyone was allowed to join Jio family to enjoy FREE data till 31st December. It did not stop there and the offer was extended for another three months under a new name called Happy New Year Offer. Everyone thought that the true free data will end on March 31st but Jio surprised everyone by extending it for another 15 days. It's been full of surprises with Jio from past 10 months. Officially free data will stop today midnight (usually it is 2AM)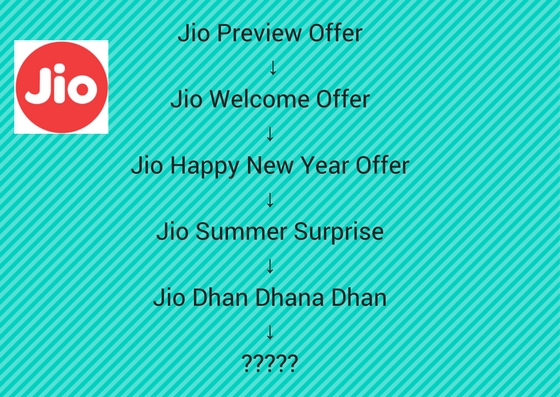 THANK YOU JIO
for providing free data and access to the internet
for creating a revolution in mobile data in India
for giving access to individuals who did not have access to the internet
What are users expecting from Jio now?
Improvement in speed and stability
Issue with calls is still prevalent but much better than before
Consistent speeds throughout the day for a seamless 4G experience
That said Jio is the main reason for data revolution in the country and all I want to say is THANK YOU JIO and hope to enjoy the paid subscription from now.