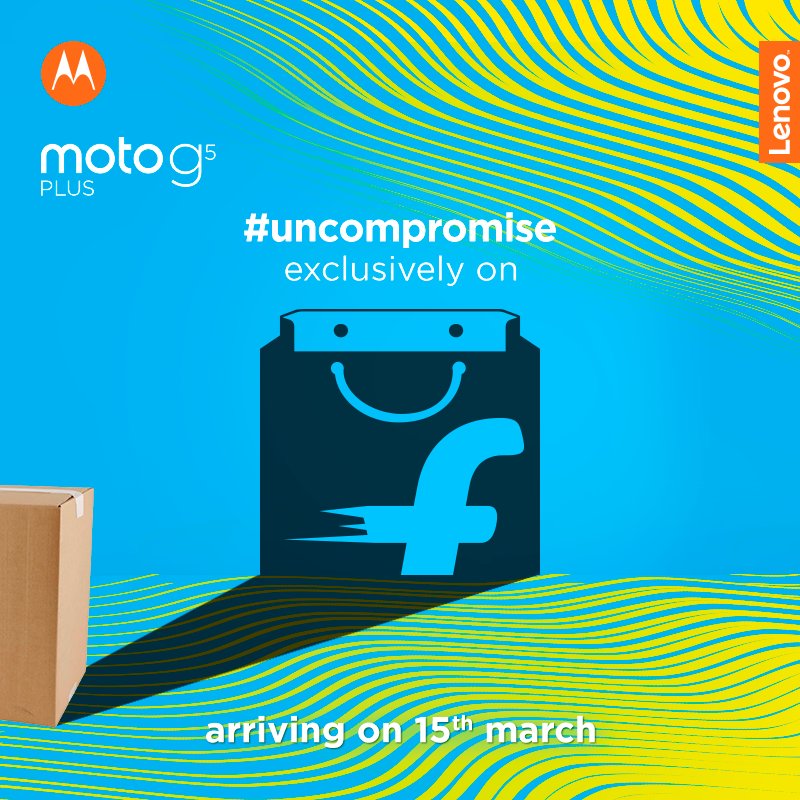 Moto G5 and the G5 plus was launched in MWC Barcelona last week and turned heads of many. It is supposed to have the best in class camera with an F stop of f/1.7. Snapdragon 625 ,the premium metal build and awesome features just makes us thing that when is the phone going to launch in India.
Launch teased by Flipkart:
Today Flipkart took to the social media with a series of strange tweets. It carried the hash tag #WhatswiththeGs.

The tweet contained photos with repeated 'Gs' indicating the launch of Moto G5 plus exclusively on Flipkart. Flipkart went a step ahead and started sending emails to users whose name had alphabet G in it with the tag 'Ggggs'. Also Flipkart's office had the tagline filled with 'Gggg' again indicating the launch of the G5 and the G5 plus.
Here's a picture of that.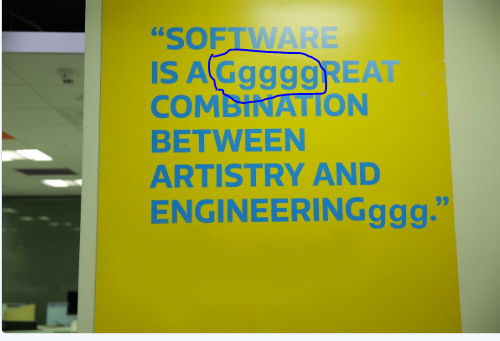 Specification:
Moto G5 plus is powered by Snapdragon 625 Octa Core chipset. It sports a 5.2 inch FULL HD Display protected by Gorilla Glass. It comes with 3GB RAM which should be enough to run day to day operations without any hiccups. To power all these Moto chose a 3000mAh non removable battery. The highlighting part of the phone is the f/1.7 Camera. It is 12MP shooter assisted by Laser Auto Focus which should help in nailing the focus. As we have seen with the G4, the G5 Plus's camera should also be stellar.
Summary:
Display : 5.5 inch FULL HD(1920 x 1080p)
Processor: Qualcomm Snapdragon 625(Octa core)
RAM: 3GB
ROM: 32GB
Battery: 3000mAh(non removable)
Camera: Rear 12MP f/1.7
Front 5MP Auto focus camera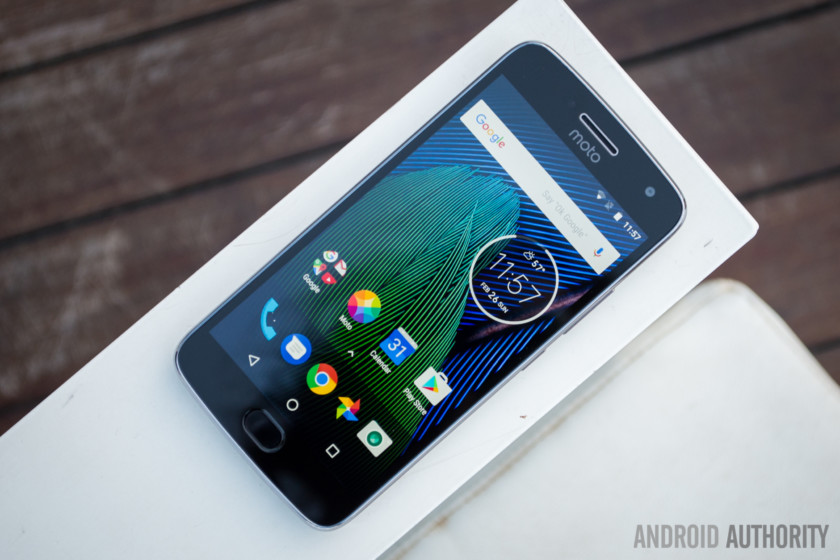 Pricing and availability:
Moto is expected to price the G5 plus at around Rs.17,500 price bracket. We might not see aggressive price like the G4 plus as Moto's own Moto M is priced at Rs.16,000. It had a Mediatek chipset though. As it's been teased by Flipkart the G5 plus will be available exclusively via Flipkart either in Open sale or Flash sale. The latter is highly unlikely. Alongside the G5 plus Moto will also launch the smaller variant of G5 plus. It is powered by Snapdragon 430 and the pricing should be around the Rs.14,000 bracket. We will know more information in the coming days.
The page will be updated as soon we get more info.
Like,Share and comment if you found this post helpful.
Pic credit: Android Authority