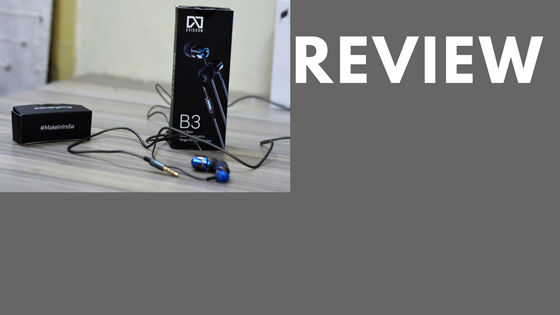 There are a plethora of earphones to choose from in the sub ₹ 1000 price segment today. Ranging from normal earphones to in-ear earphones we have a lot of them to choose from.  A sound is a subjective matter and the requirements vary from person to person.
We have been using the B3 wired earphones from a brand called Evidson which sells for ₹ 799 for quite some time and in this article, let us see if they are any good.
Unboxing and Box contents:
The colour accent of the box is different and has all the necessary information printed. It has the Evidson branding to the top followed by an image of the product itself. To the back, the specifications are mentioned. That's it for the design of the box.
On sliding the box open you will find the usual paperwork which is followed by another small box. The small box contains the earphones. You also get replaceable ear tips in the box.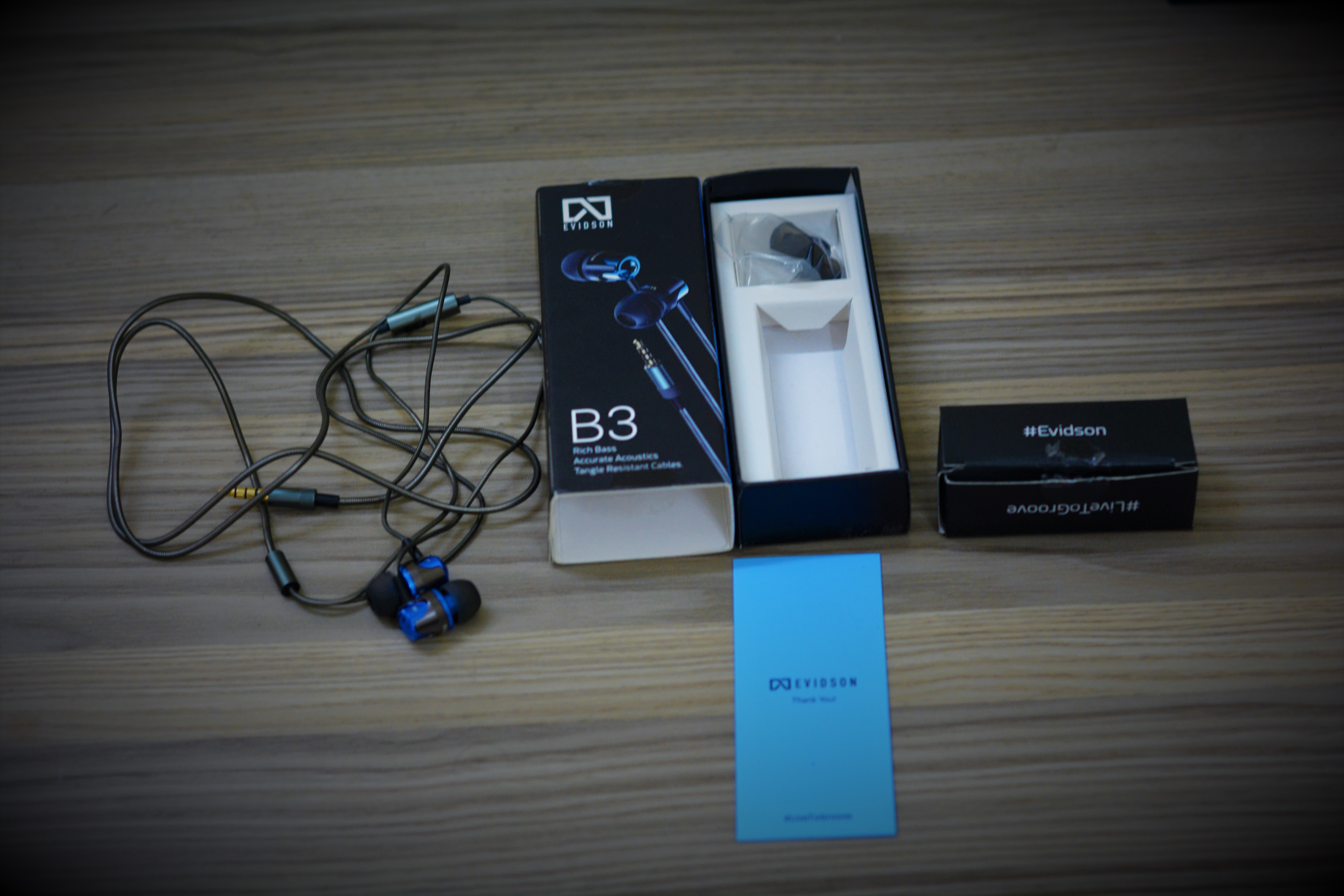 Design and Hardware:
The length of the cable is quite long and is a tangle-free thermoplastic elastomer cable. The cable has a rope like style and makes it looks premium. There are two colour options that these earphones come in, red and blue. The one we tested was the blue one. The combination of blue and black colour accent gives it a stylish look. The earphones are made of metal and feel sturdy. The 3.5mm headphone is gold plated and has the Evidson branding on it. There is also a dedicated microphone along with the music play/pause control.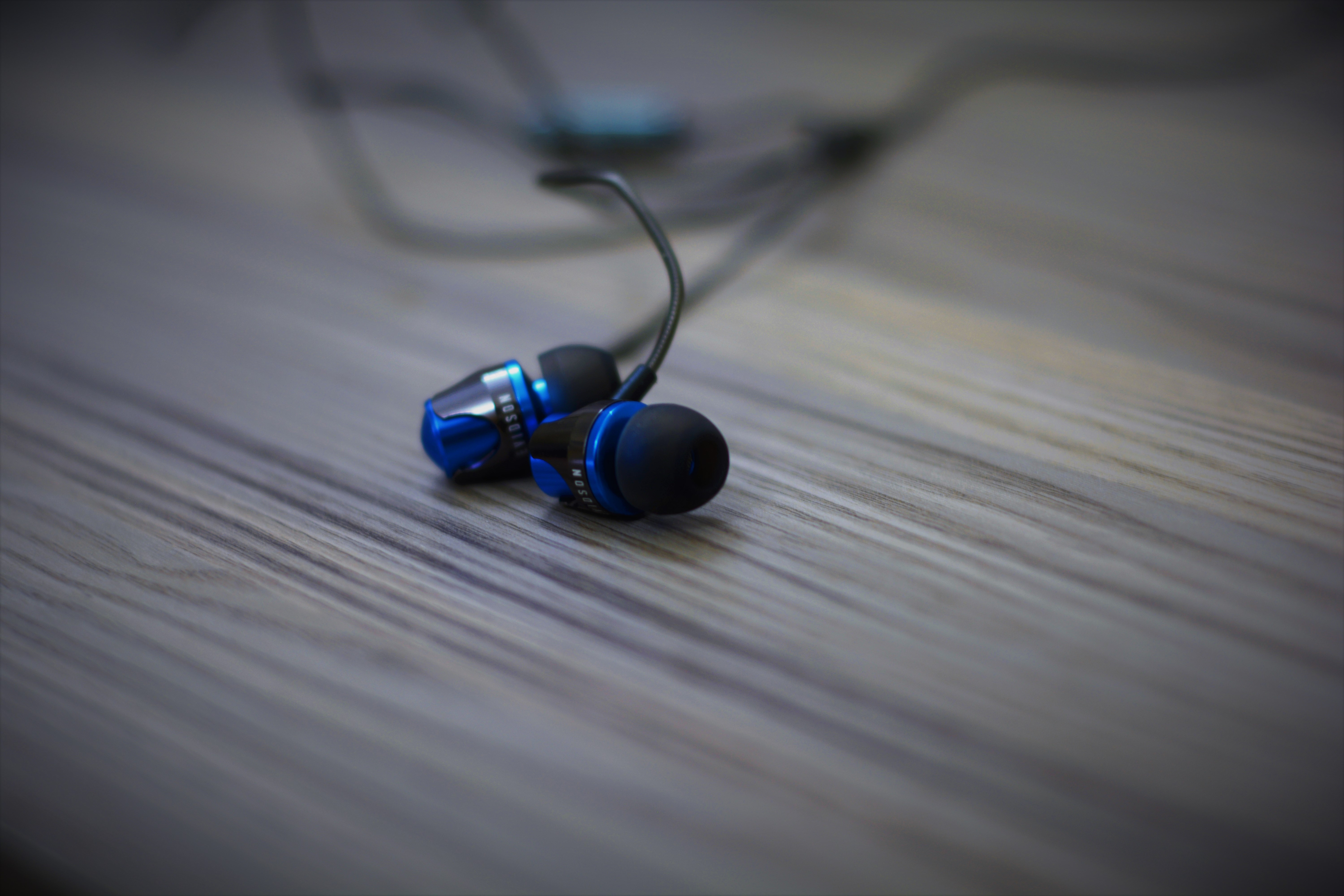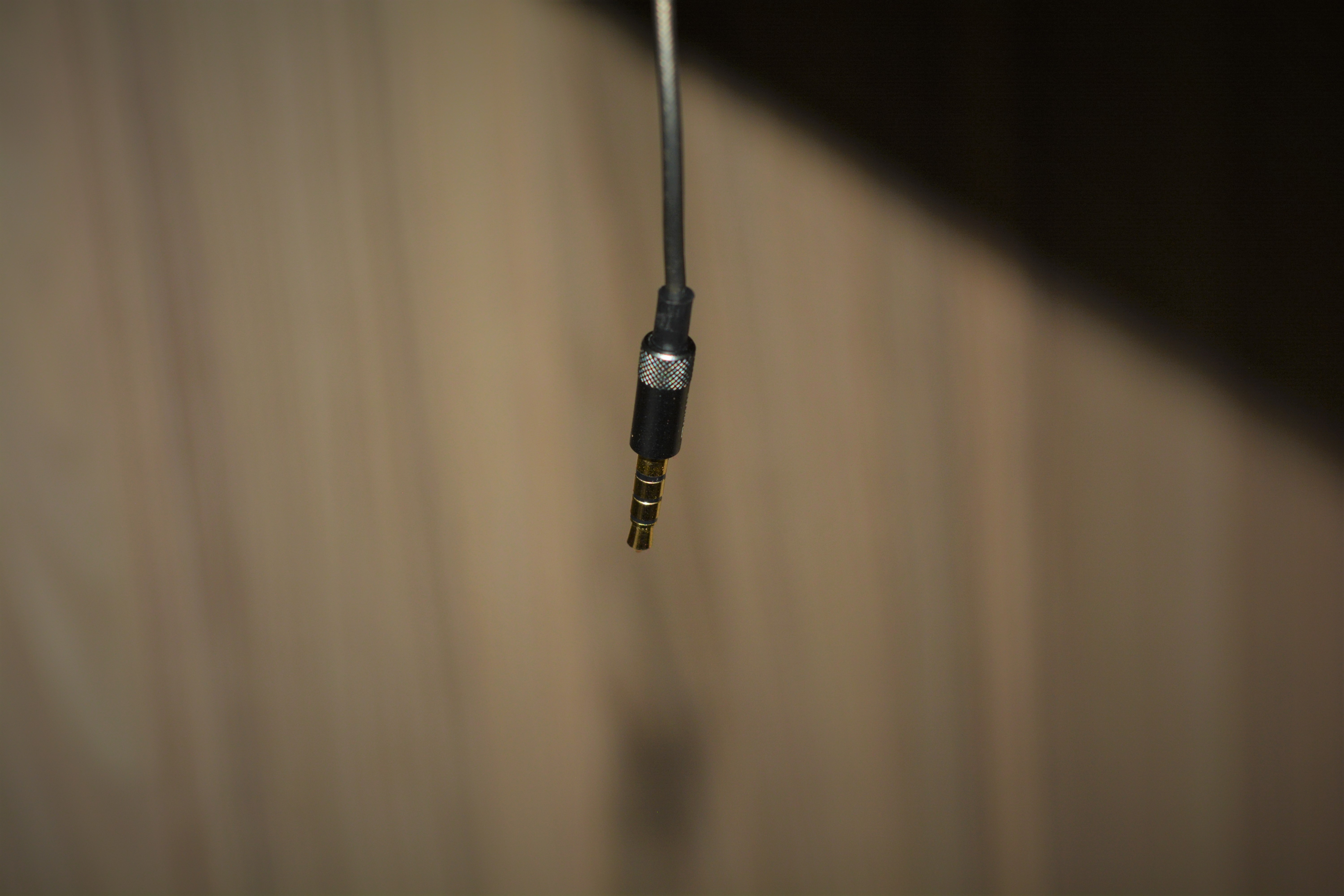 Sound Quality:
The earphones are an in-ear type and fit perfectly in your ears and there are 3 sets of replaceable ear tips provided in the box. The quality of the sound that you get from this earphone is very good with rich bass and good vocals. The mids are crisp and highs are decent. The main unique selling point a.k.a USP of this earphone is the rich bass that this offers. Even at mid volume, you can get great sound output from the earphones. It balances the sound well and gives a crisp sound overall. At very high volume, we noticed a minor distortion though. But considering the price point at which it is selling, the B3 from Evidson is very good.
There is a dedicated button for controlling the music playback. A single press with play/pause the music and on a double press, it will skip to the next/previous song. On a long press, it launches the voice assistant present in the smartphone.
There is no button to control the volume directly from the earphones and it has to be done from the connected device. We would have wished to see a dedicated button to control the volume on this earphones.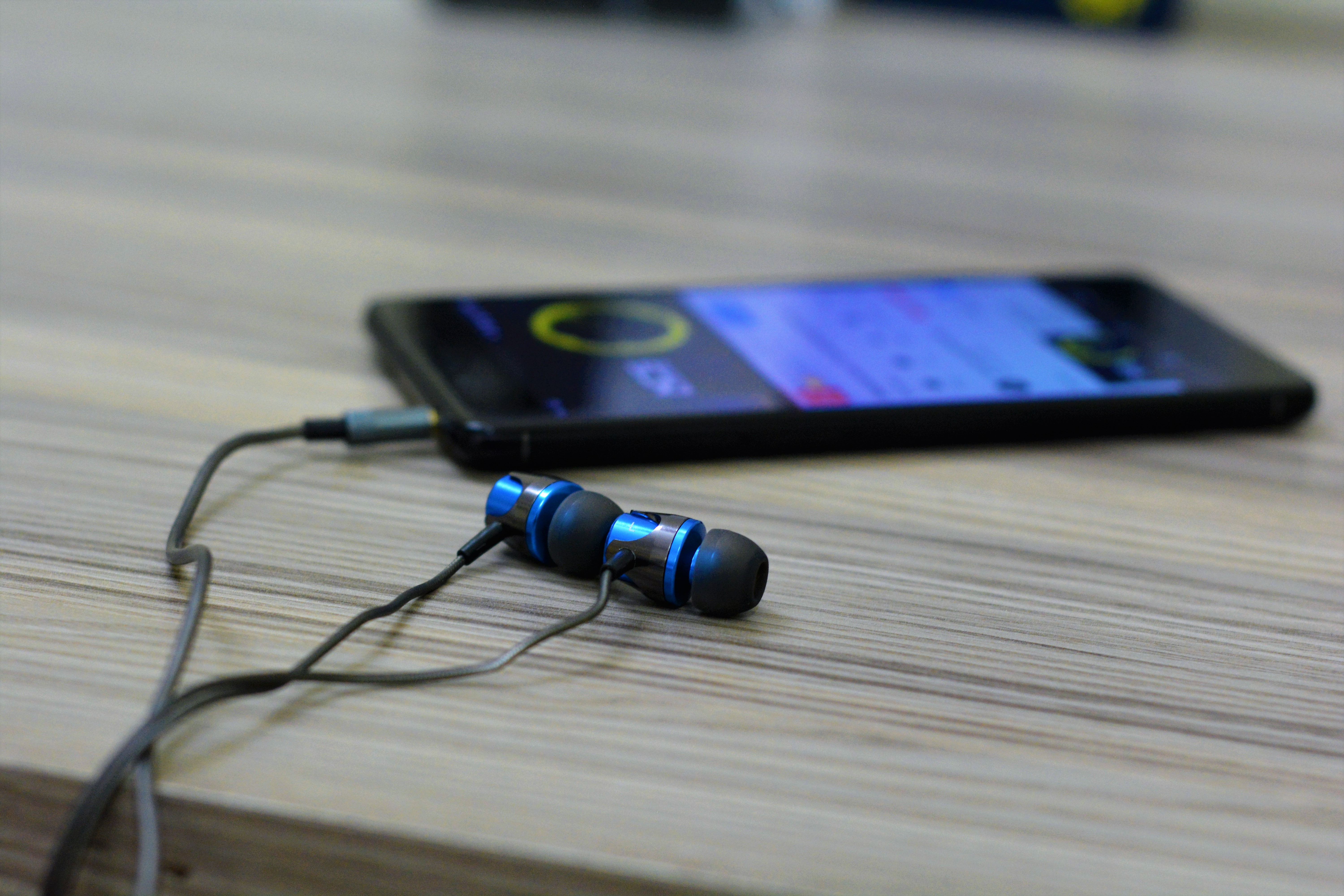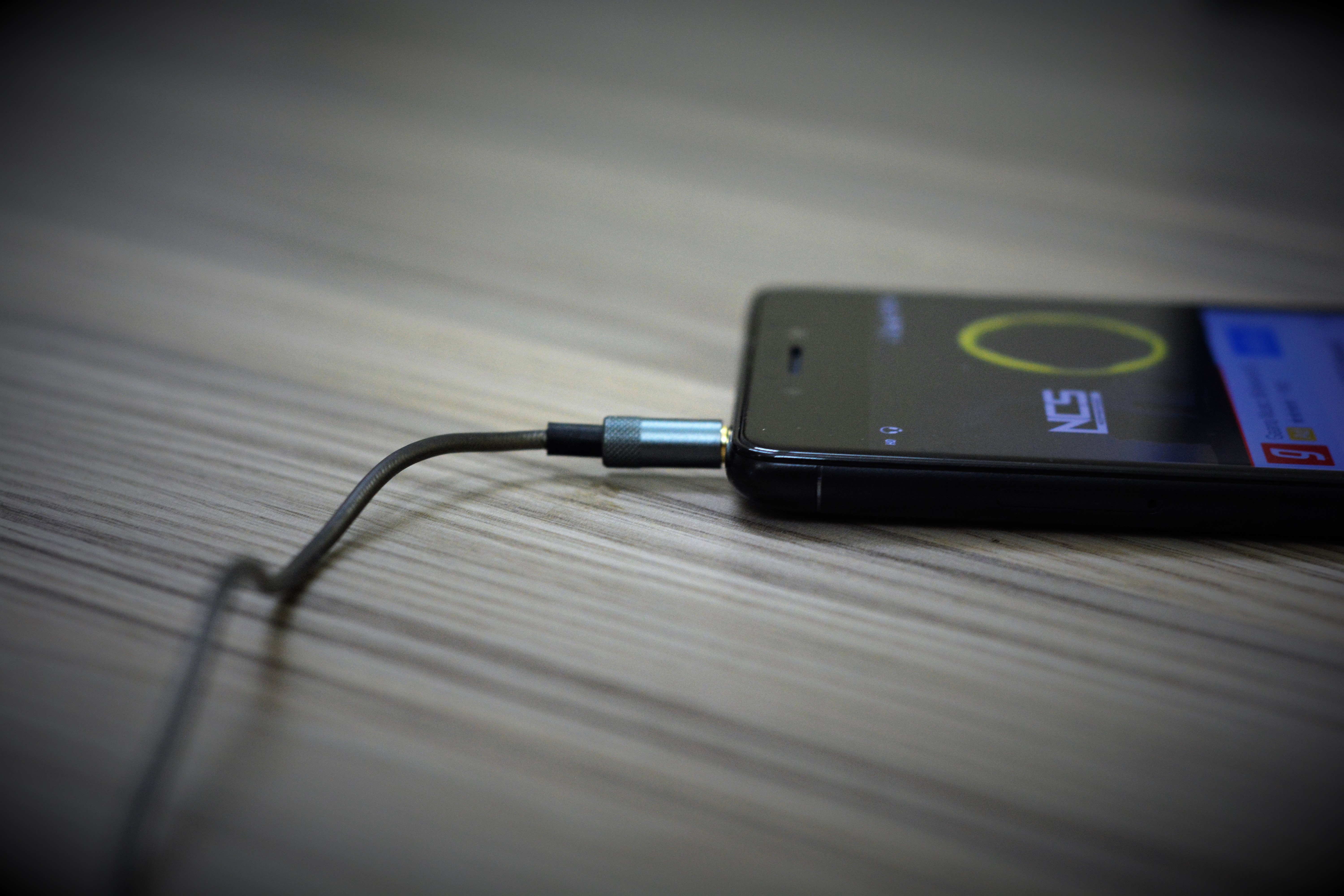 If you are a person who loves rich bass, then Evidson B3 is a very good choice.
Like and Share this post if you found it helpful.